Class 3's Spring Term Highlights
Spring 2021
Spring Two
Our topic this half term has been our Easter Eggtravaganza!
In English the children learnt about each day of the Holy Week and wrote play scripts retell the stories. As part of our learning we discussed the sacrifices Jesus made and why Good Friday is known as Good Friday even though it was a sad time for Jesus's followers.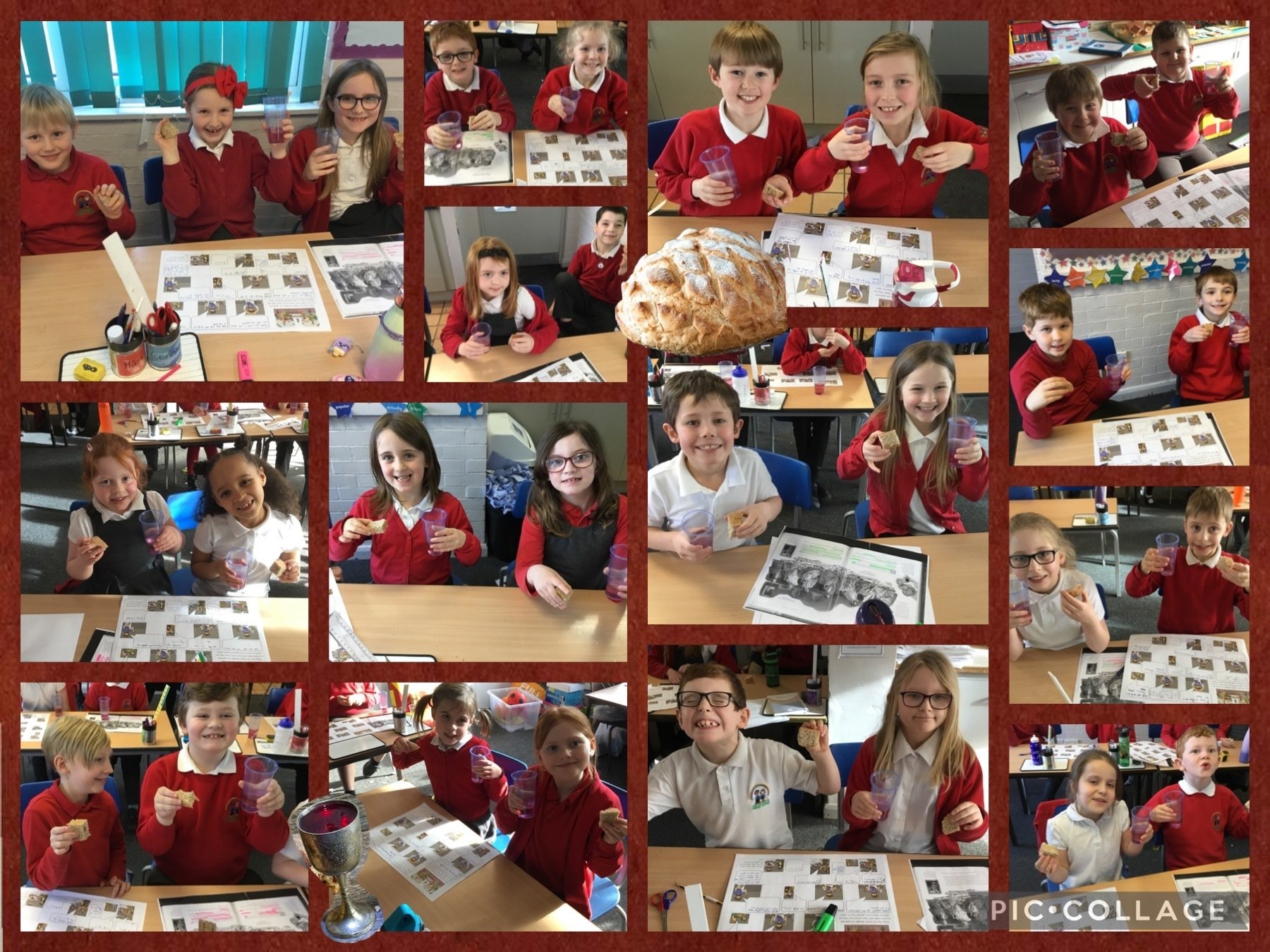 After writing their scripts the children acted out the scenes and filmed their Easter Story Play. Once it was filmed the children put each scene together and edited their performance using Adobe Spark.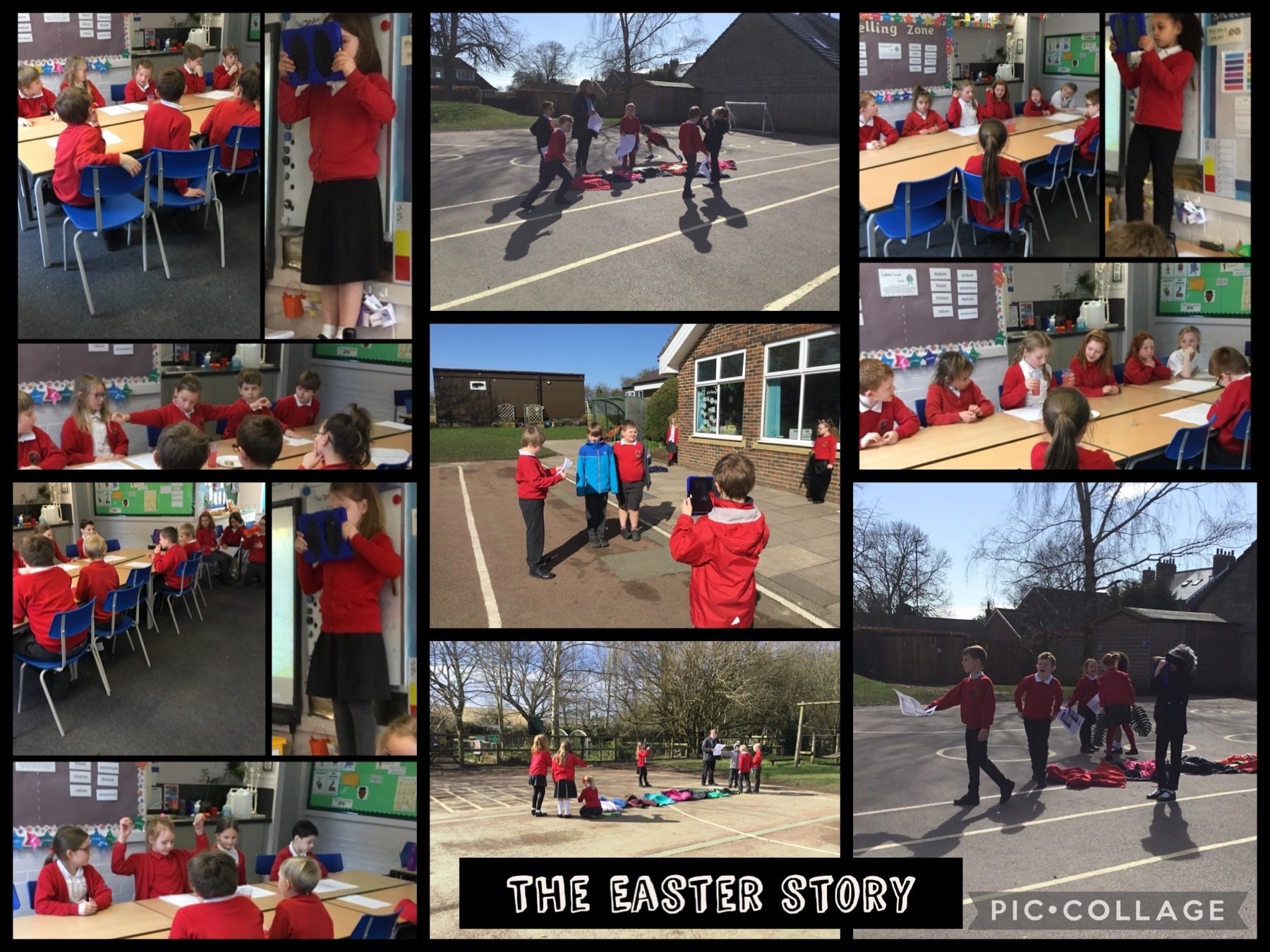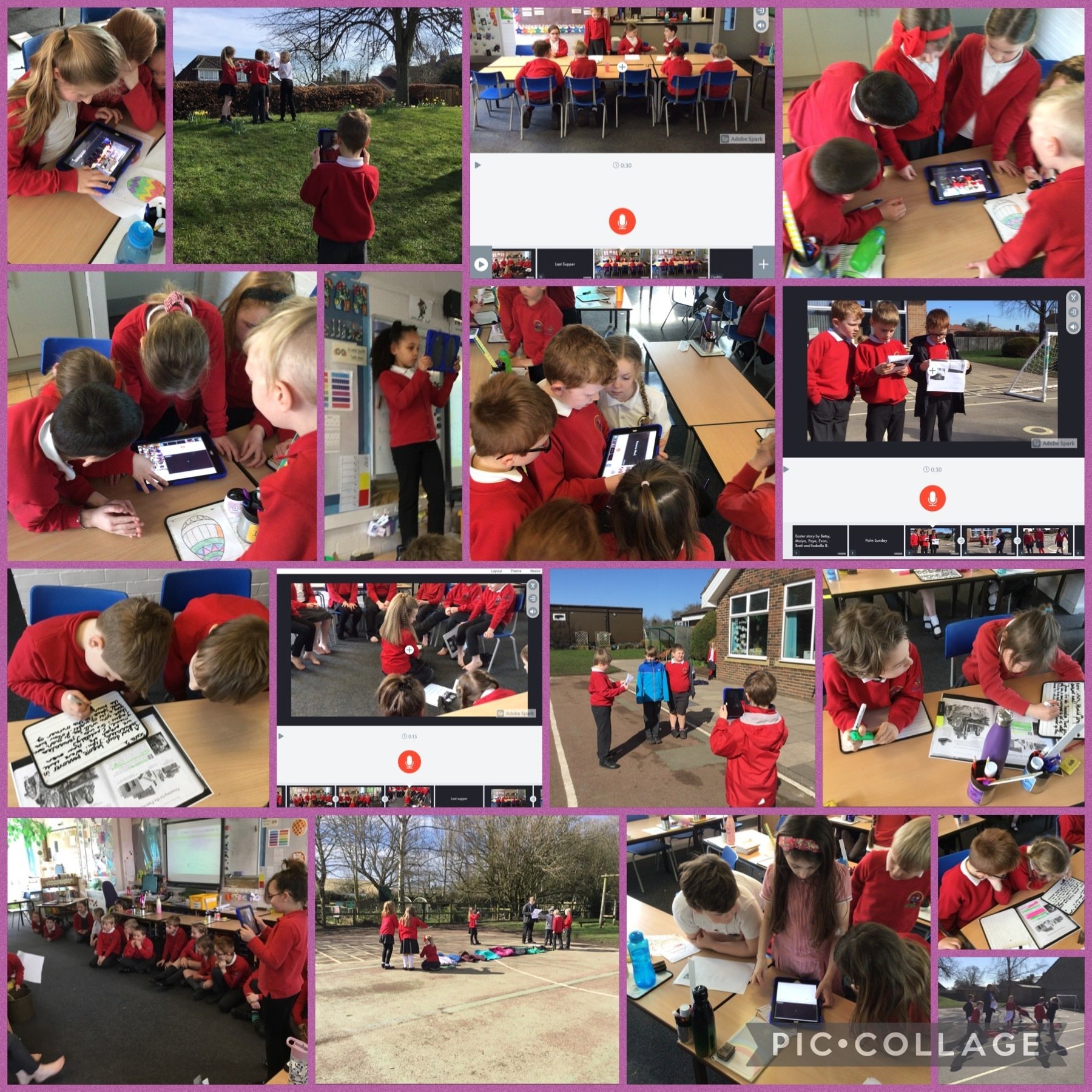 Click the icon to watch our Easter Story Videos.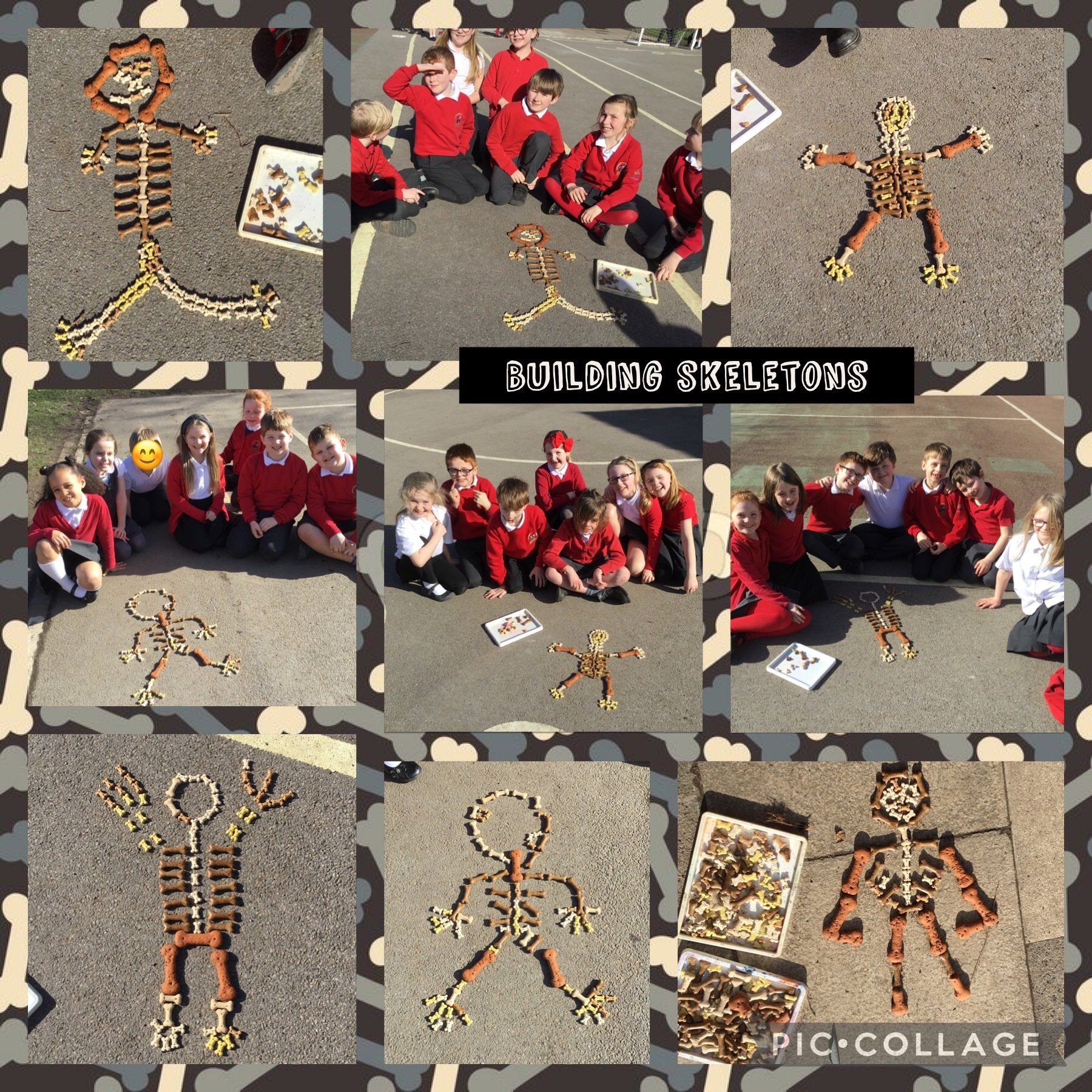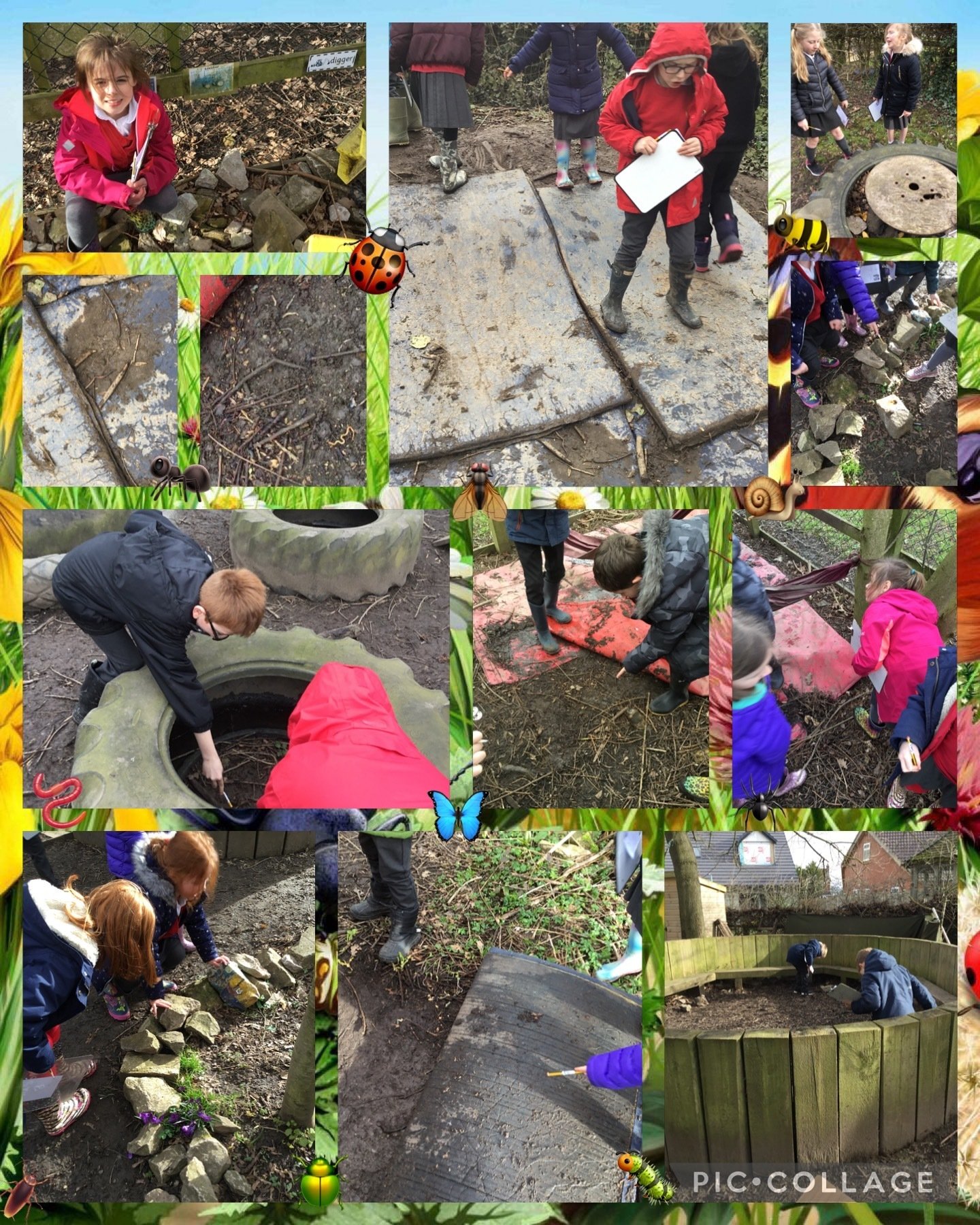 In science we learnt about different types of skeletons and the scientific names of bones.
We also went into the secret garden to find invertebrates.
In PE we have enjoyed developing our tennis skills.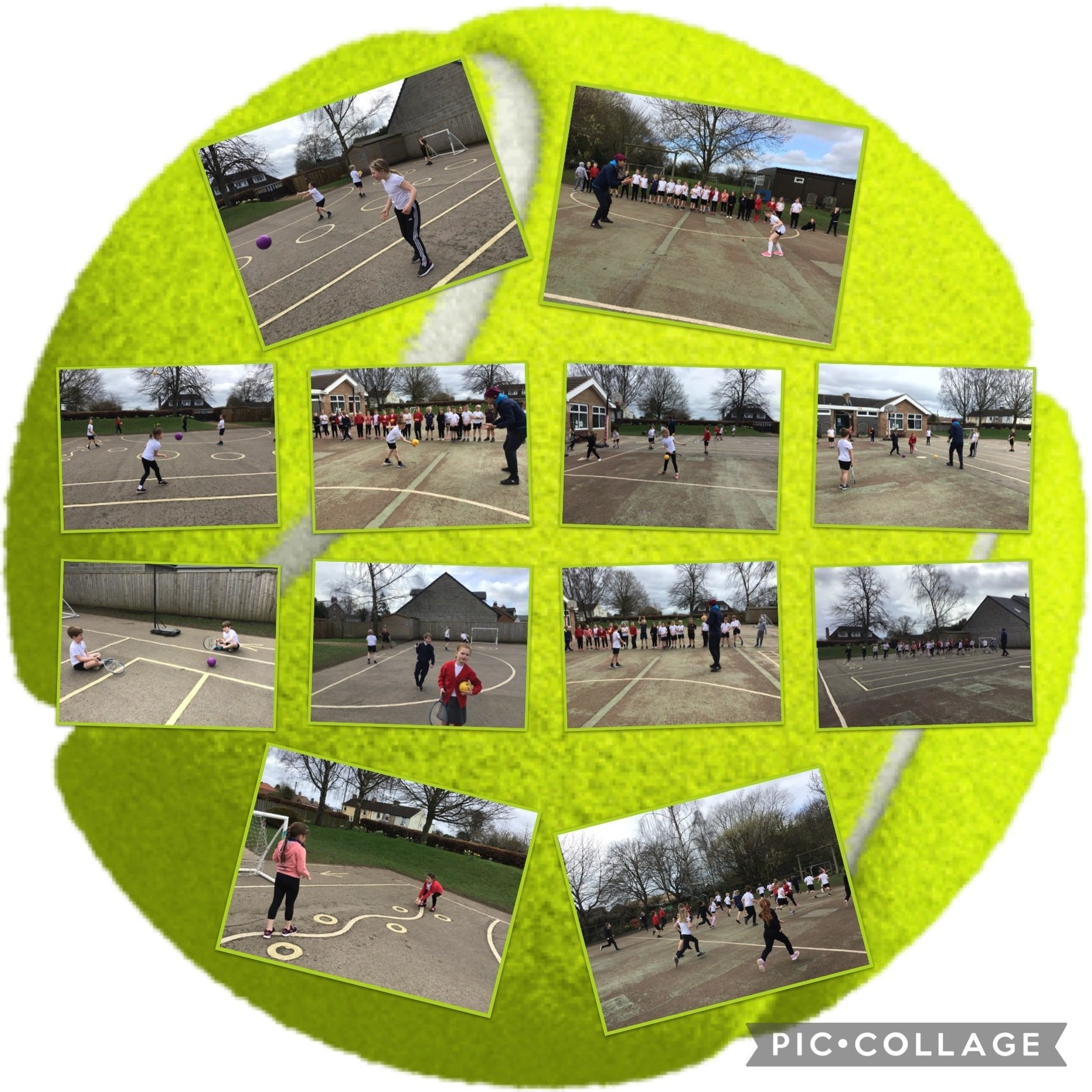 In French we learnt the words for fruits.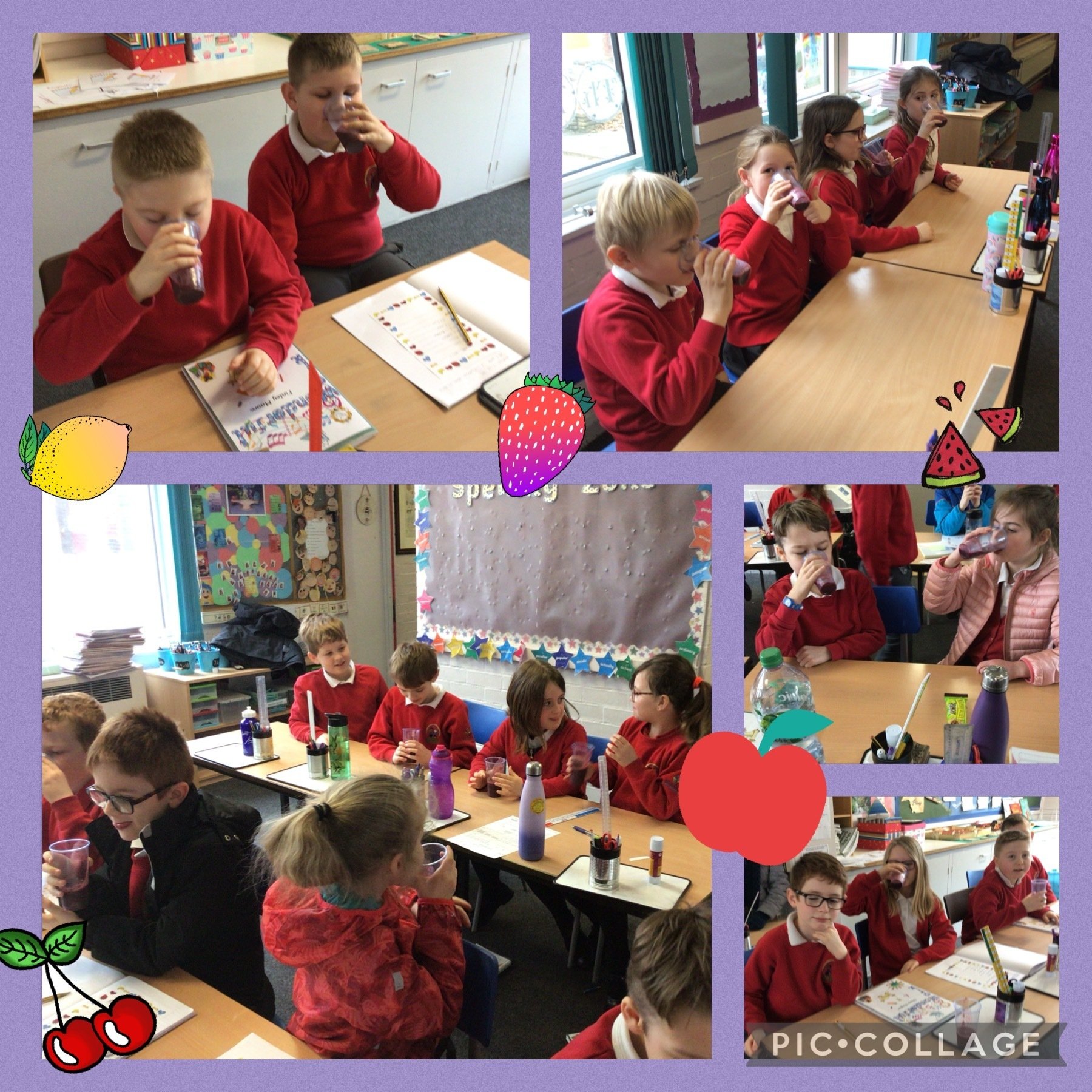 We also enjoyed making our own fruit smoothies.
Spring One
Our main topic this half term was 'Battle Stations'.
We have learnt about the Romans and their empire.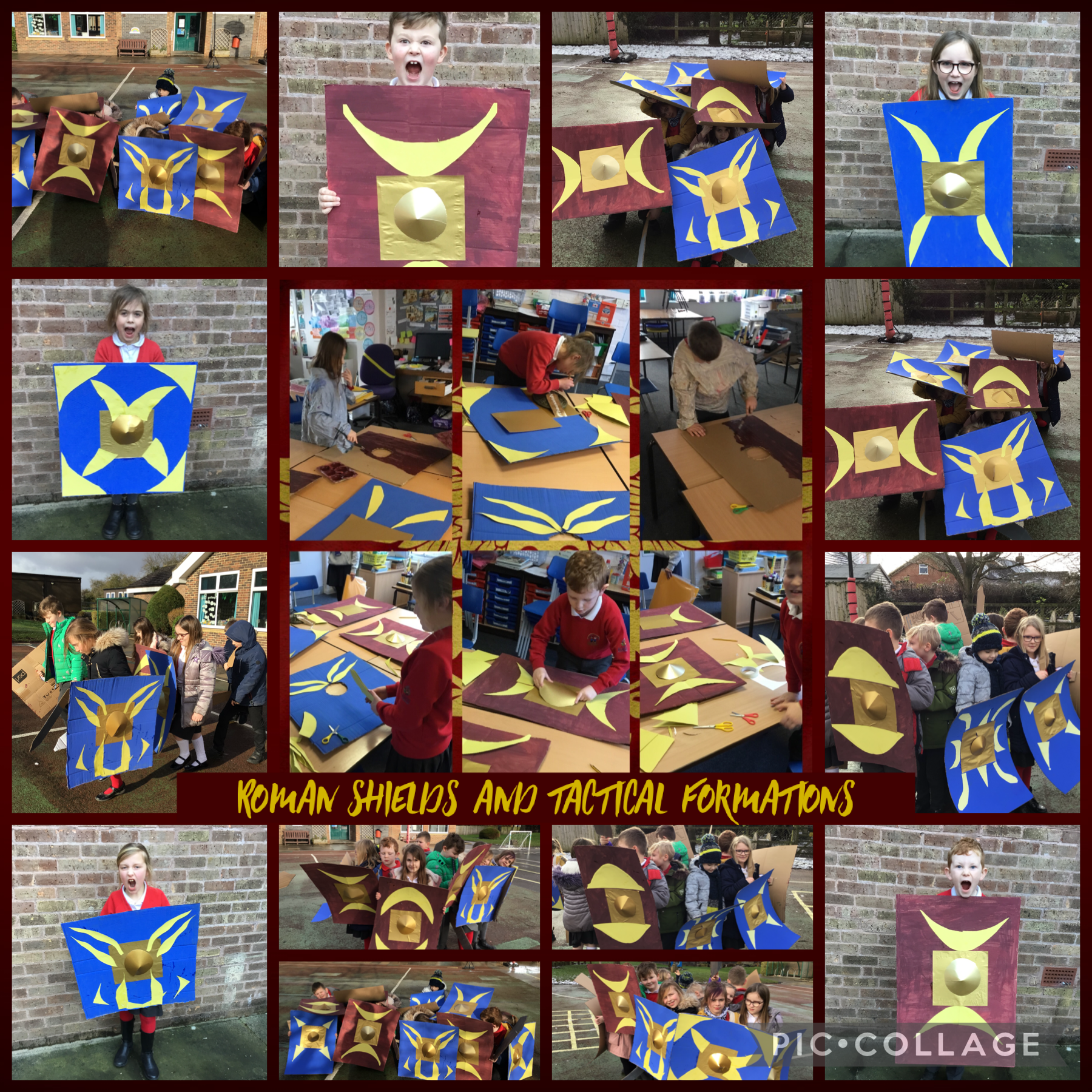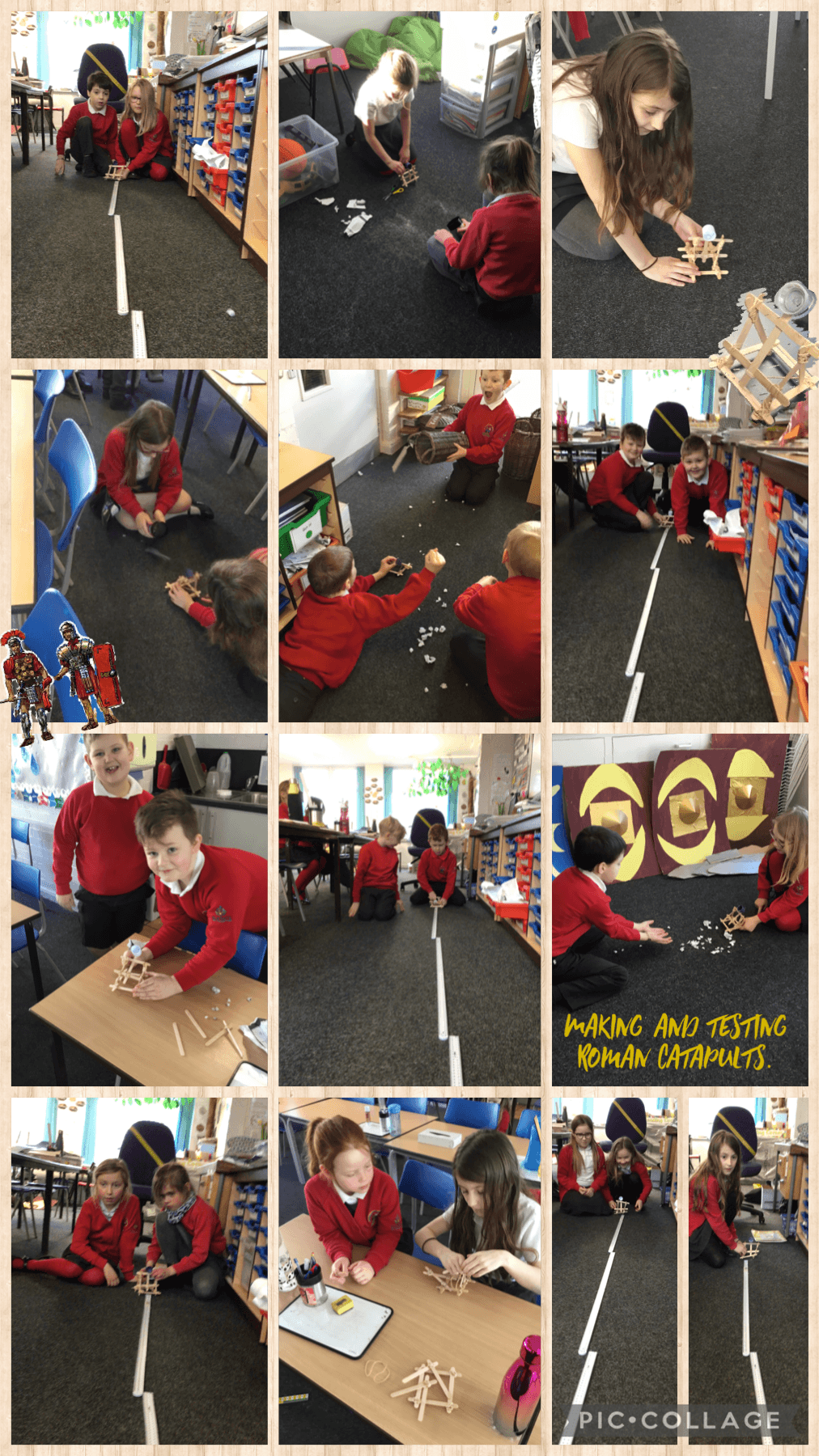 We made Roman shields and catapults.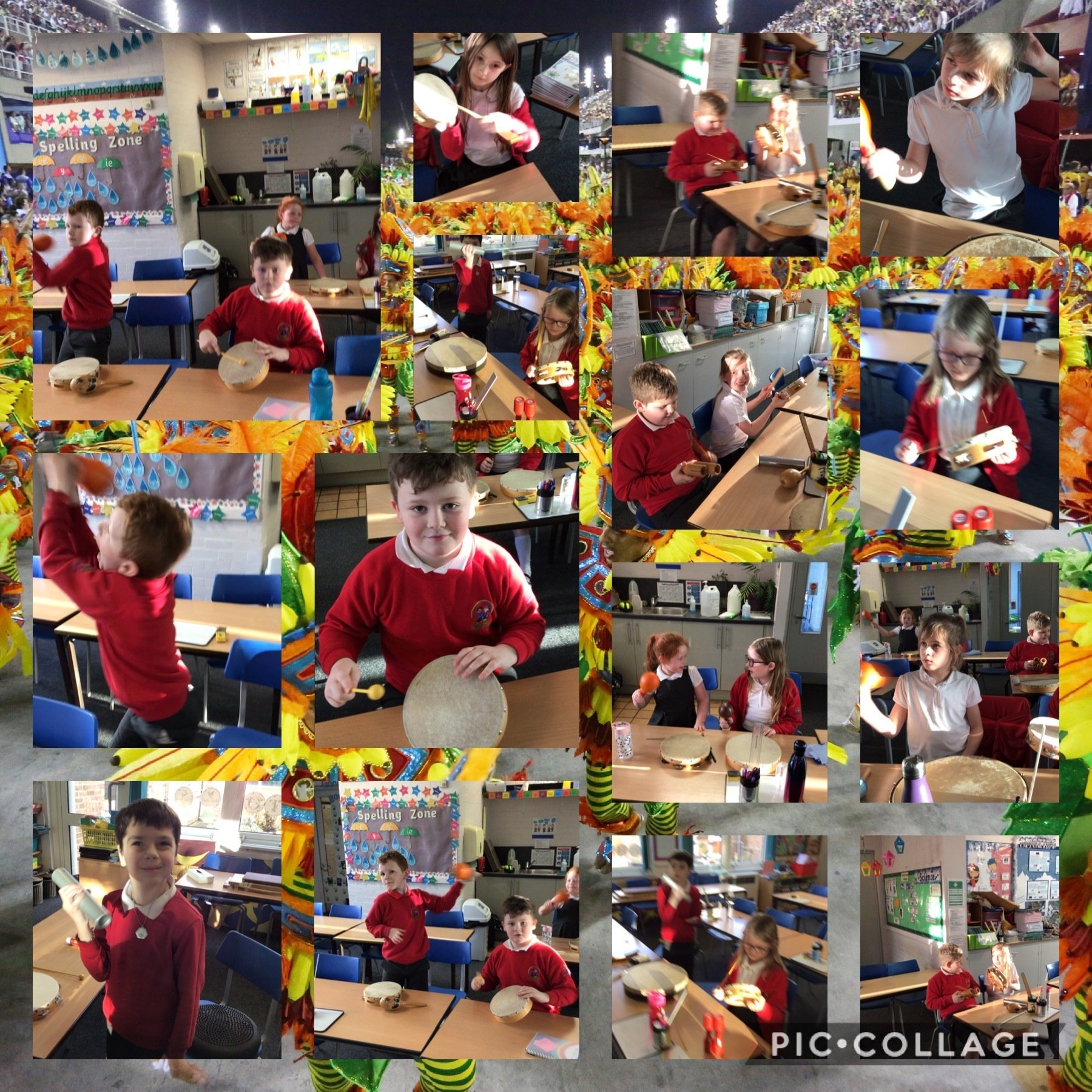 We tried making our own Samba music.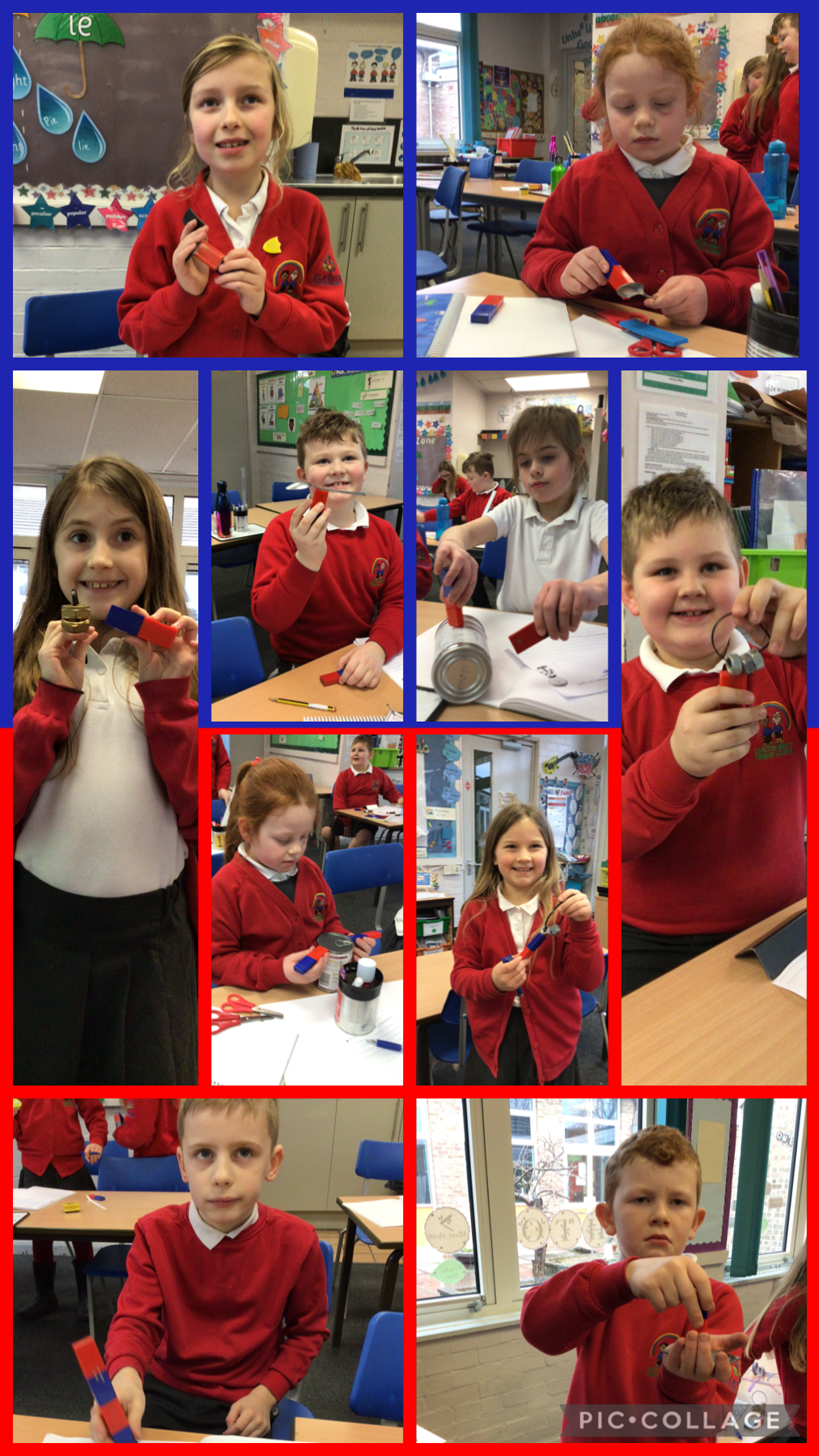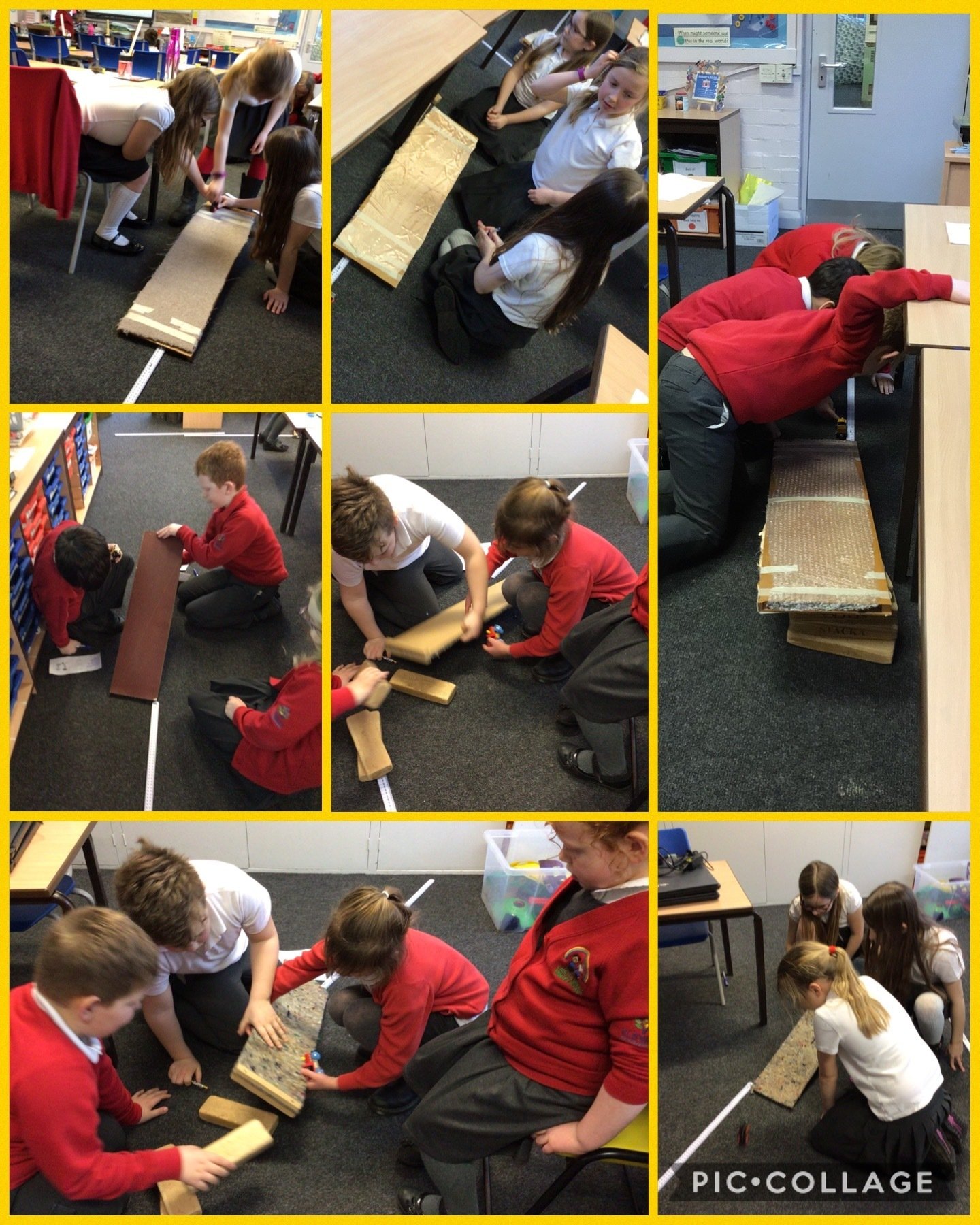 In science we learnt about magnets and forces.
To inspire our writing about Pompeii and the eruption of Mount Vesuvius, we had a mini volcano eruption. See our writing below.

Spring Two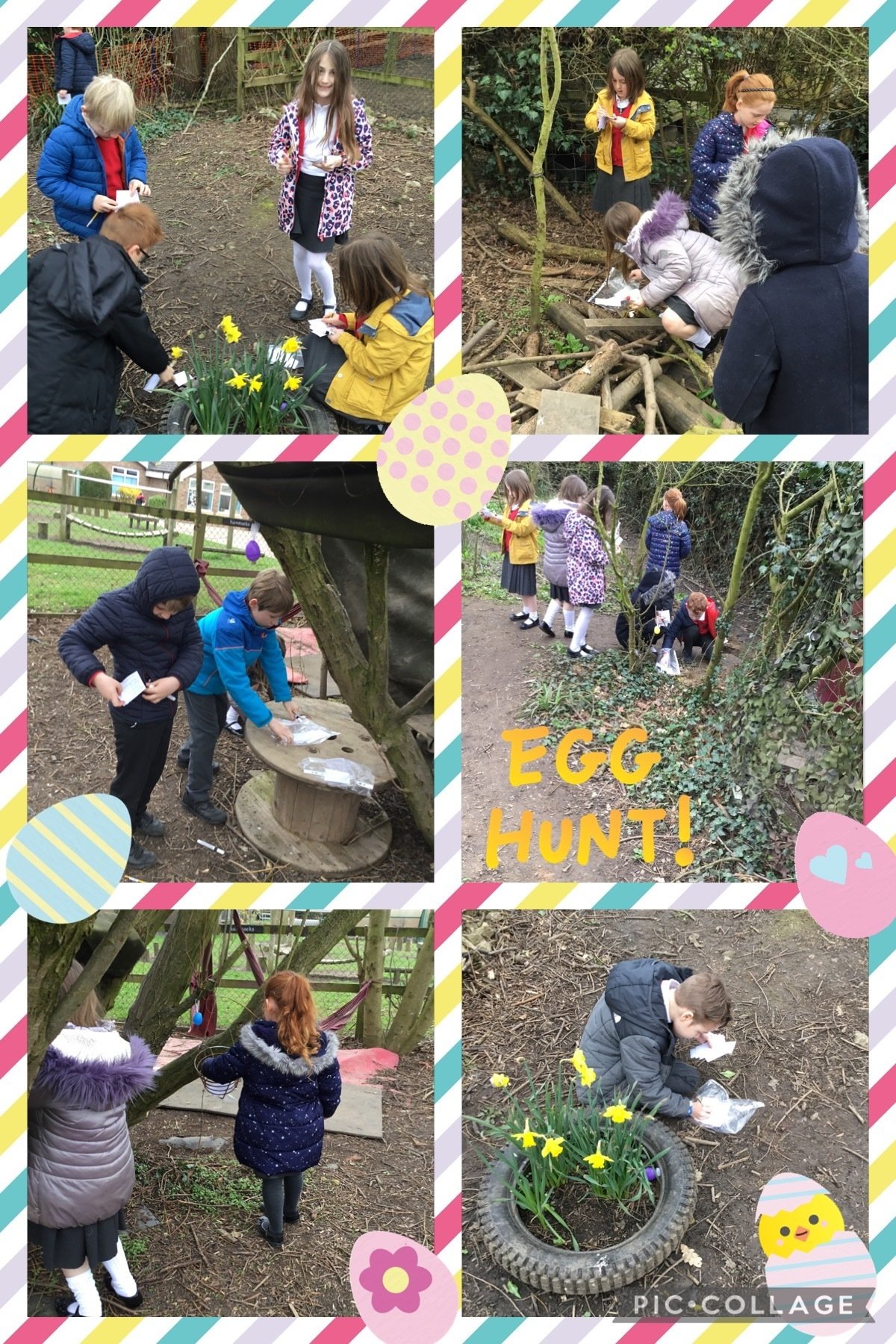 The children went on an Easter Egg hunt in the secret garden. Each egg had a fraction problem to solve.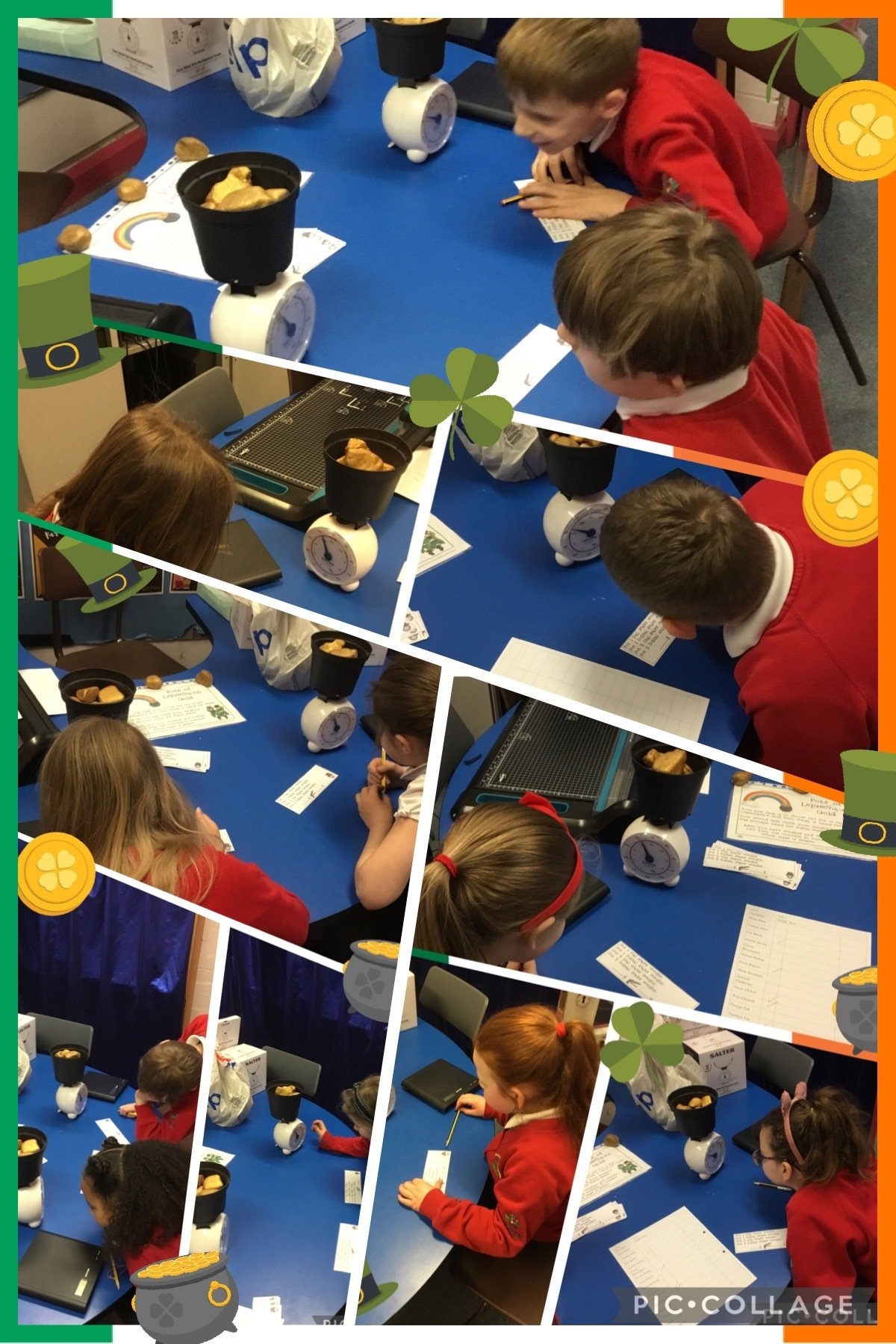 On St Patrick's Day the children used the measuring skills to weigh leprechaun gold.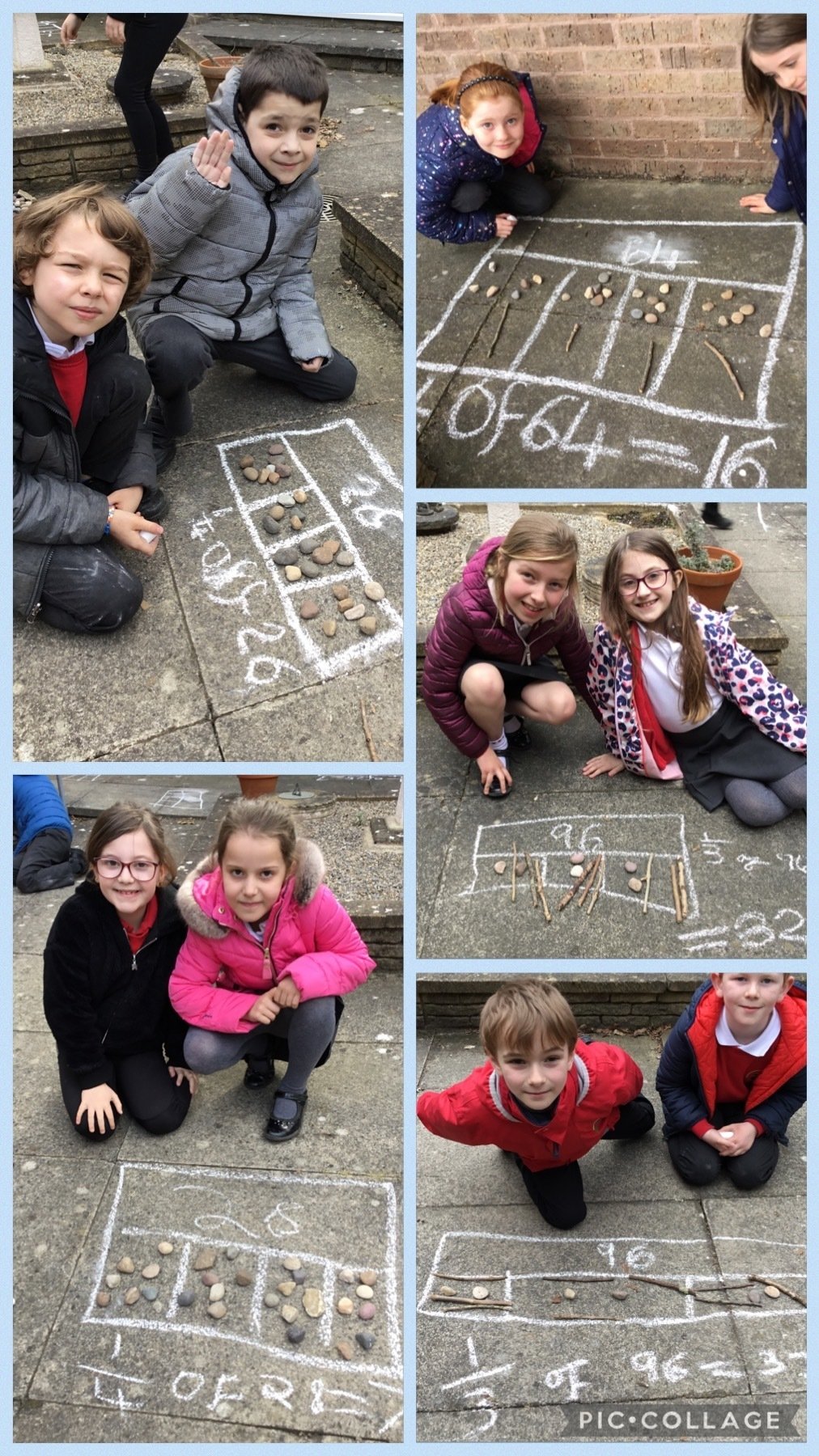 While learning about fractions in maths the children enjoyed using our outdoor area to explore fractions of amounts.
This year our World Book Day theme was wolves, here are some of the activities we did.
Spring One

We created presentations about our Roman learning. Developing our computing, speaking and listening skills.
We wrote letters to Plinny, a famous historical figure, describing the eruption of Mount Vesuvius and destruction of Pompeii.
He is the display of our work.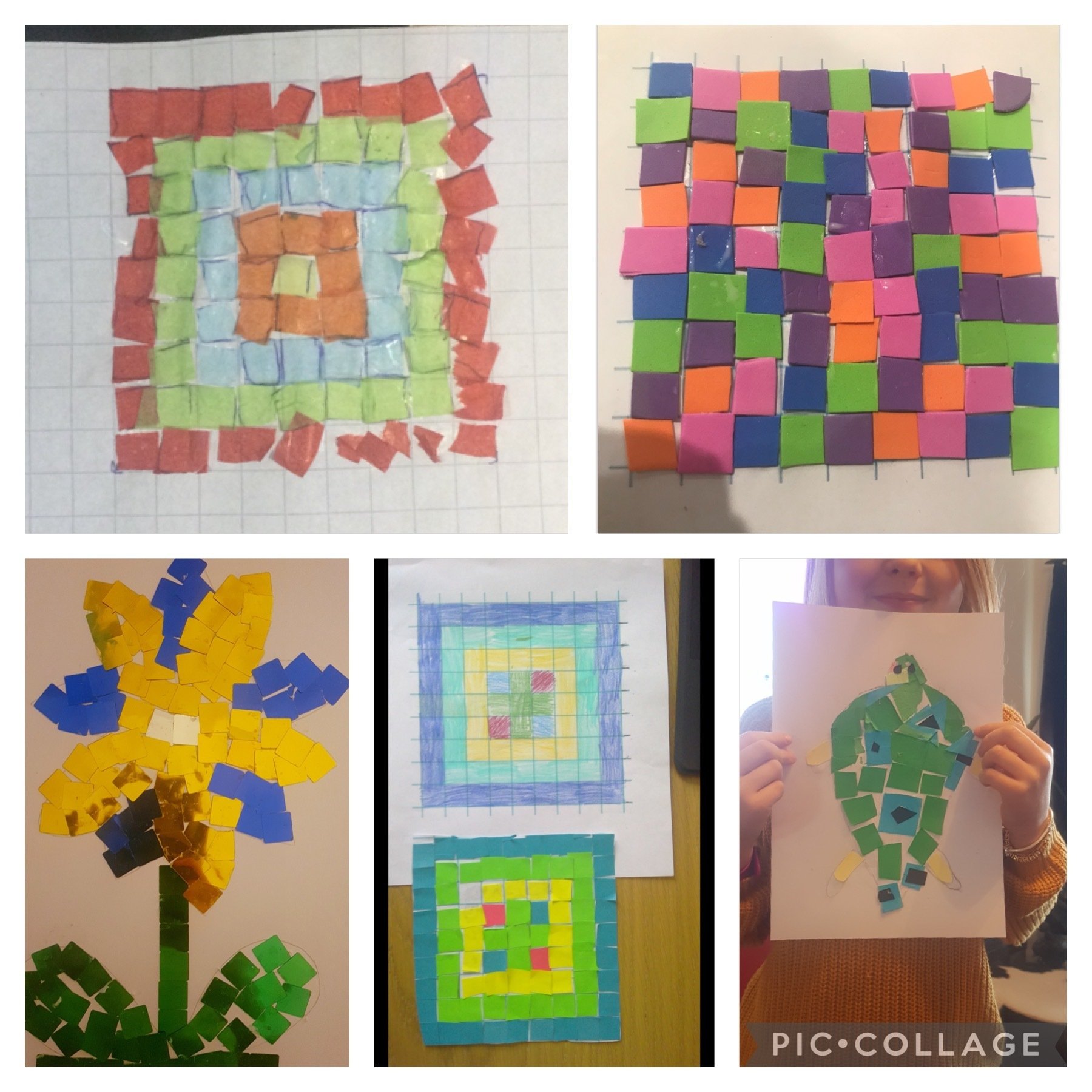 At home and as part of our Roman Landing Day we made mosaics.

We had great fun on our Roman Landing Day. In maths we used Roman numerals, we built Roman chariots and tried Roman bread. Some of us even dressed up like Romans.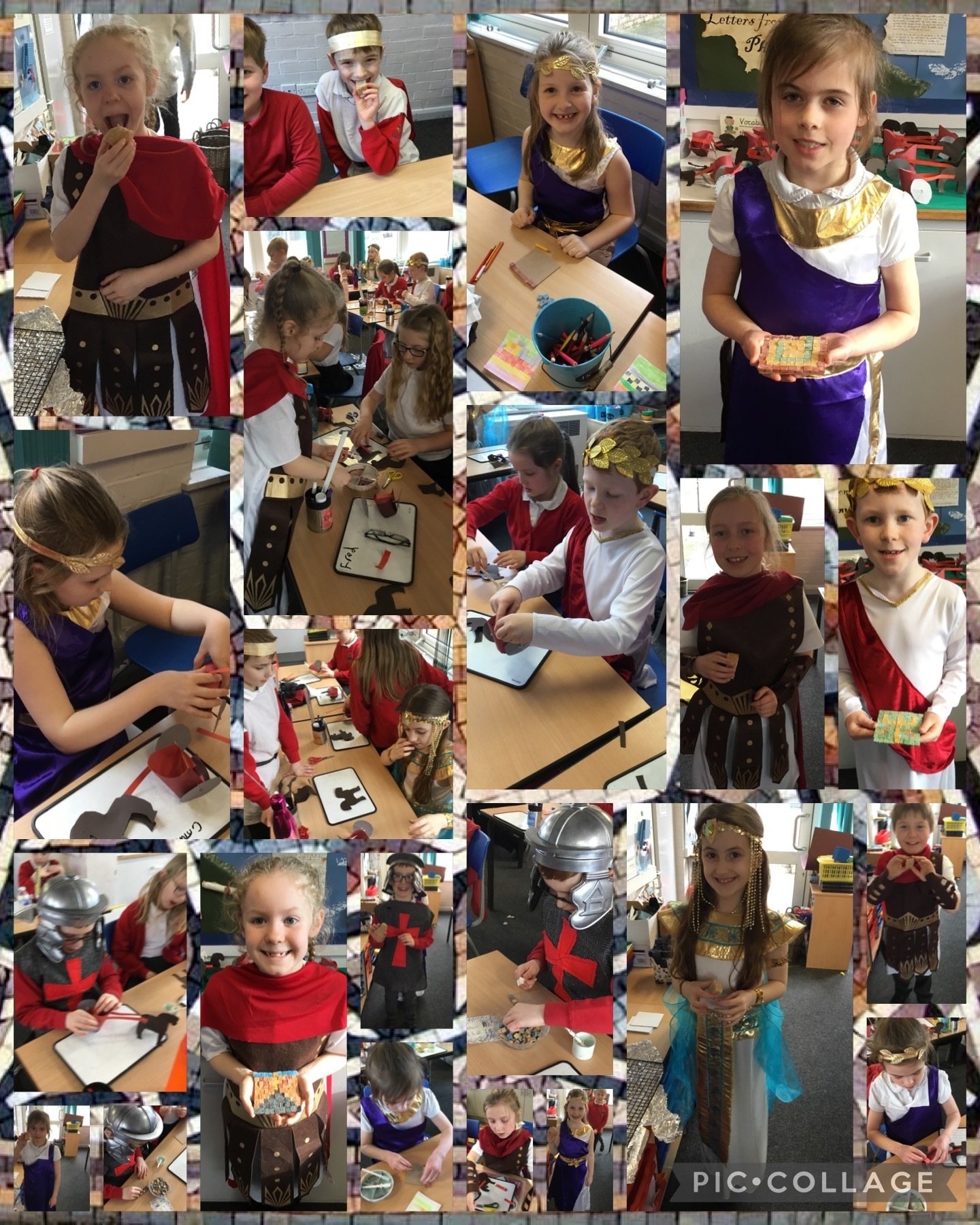 This half term our PE focus was gymnastics, the children in school recreated shapes and movements inspired by animals at the zoo.