Class Three's Autumn Term Highlights
Autumn 2020
Autumn Two
Before we launched into our main topic this half term we had a mini topic about Remembrance.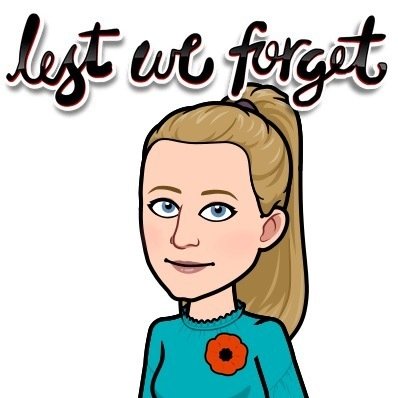 We wrote some acrostic poems inspired by the poppies of Flanders Fields and created some beautiful art work with watercolours and chalks.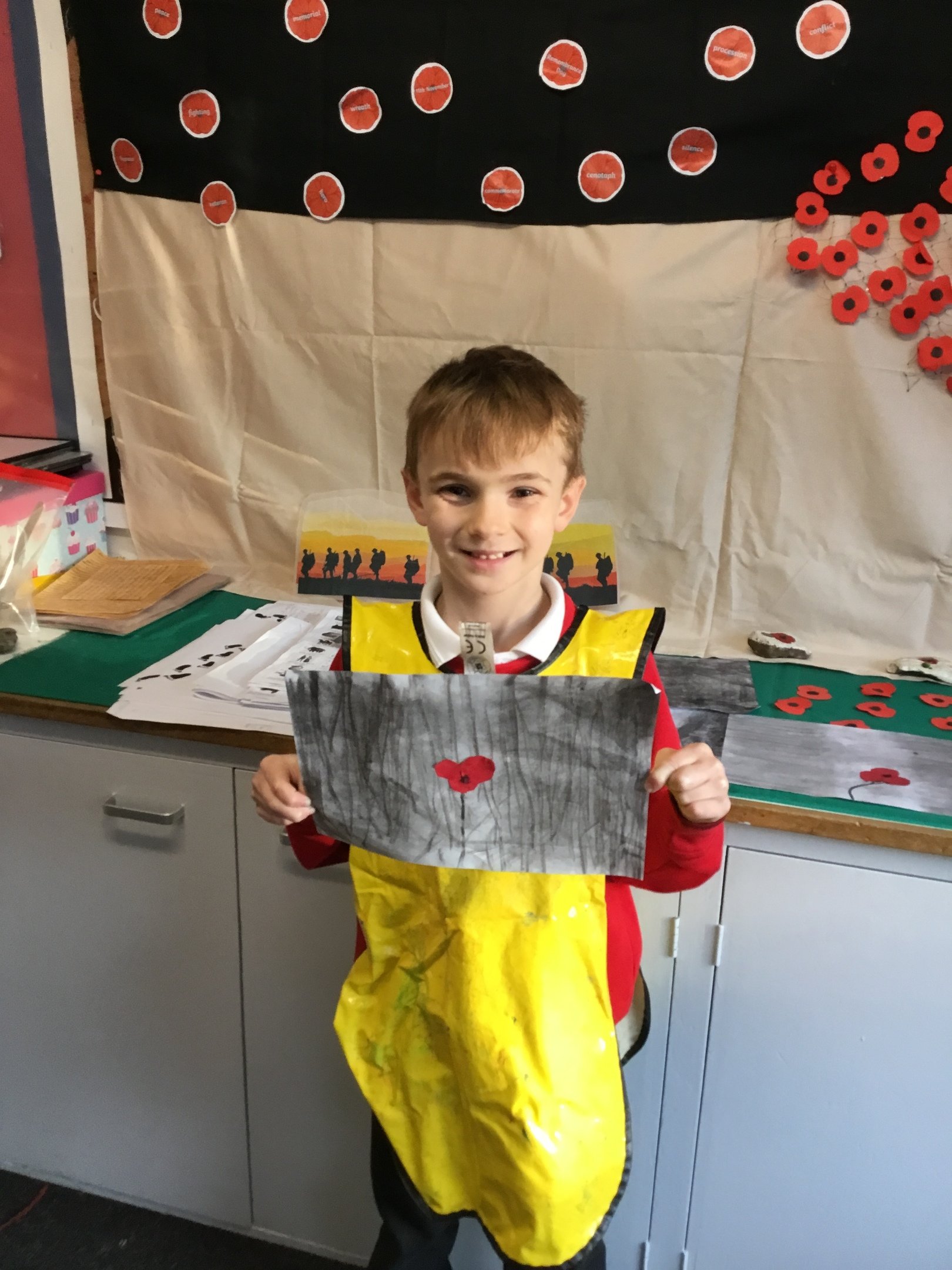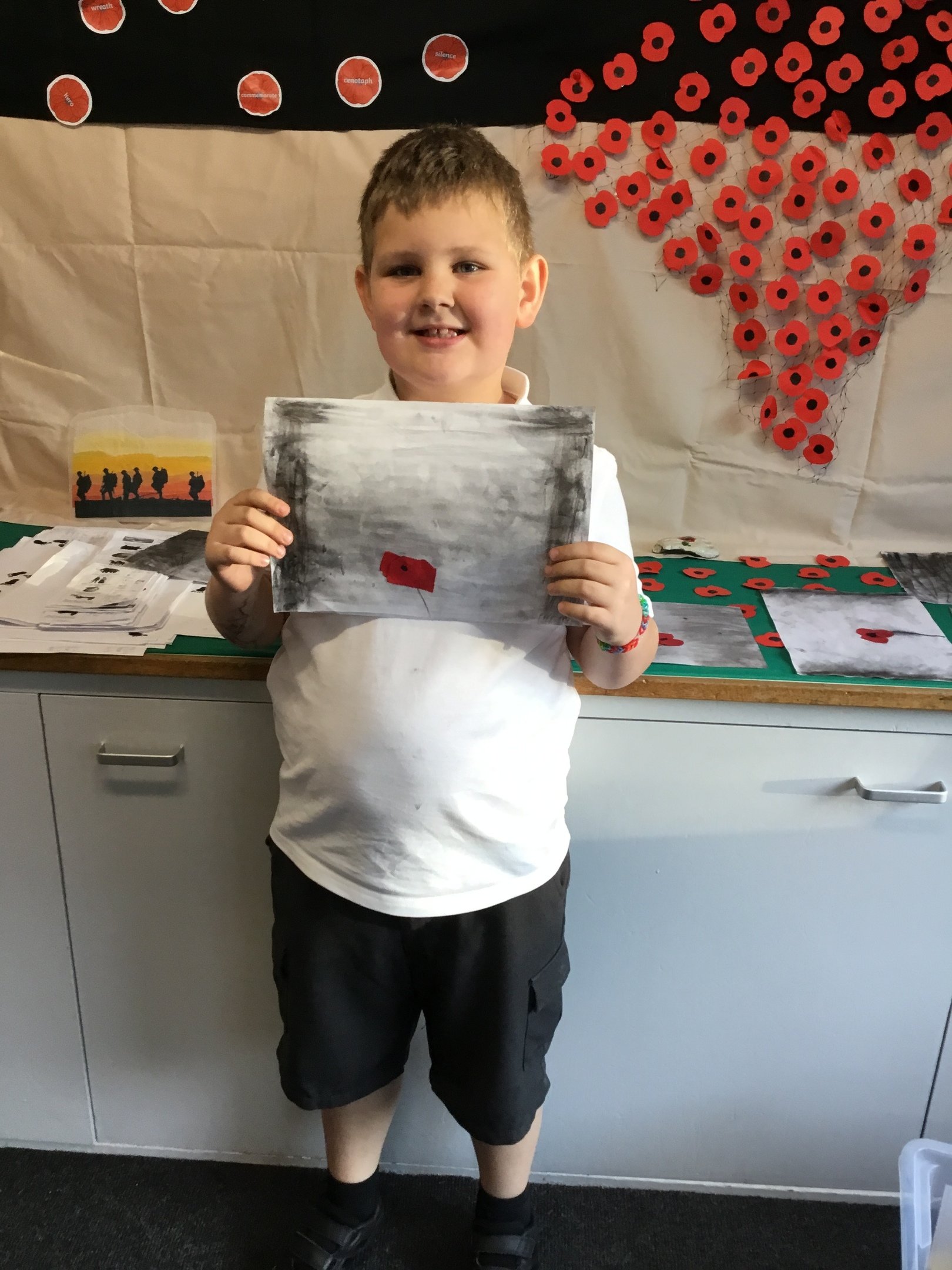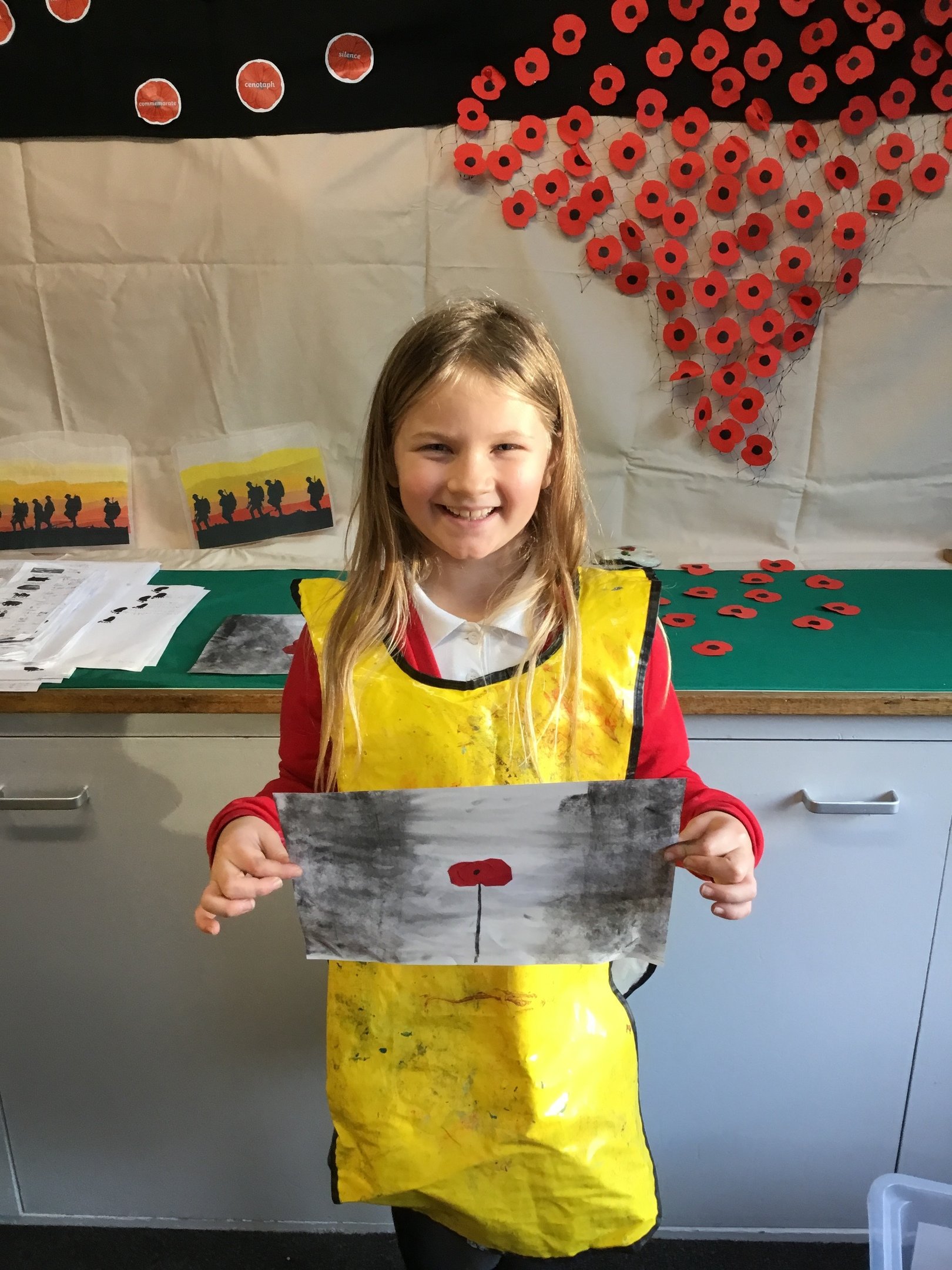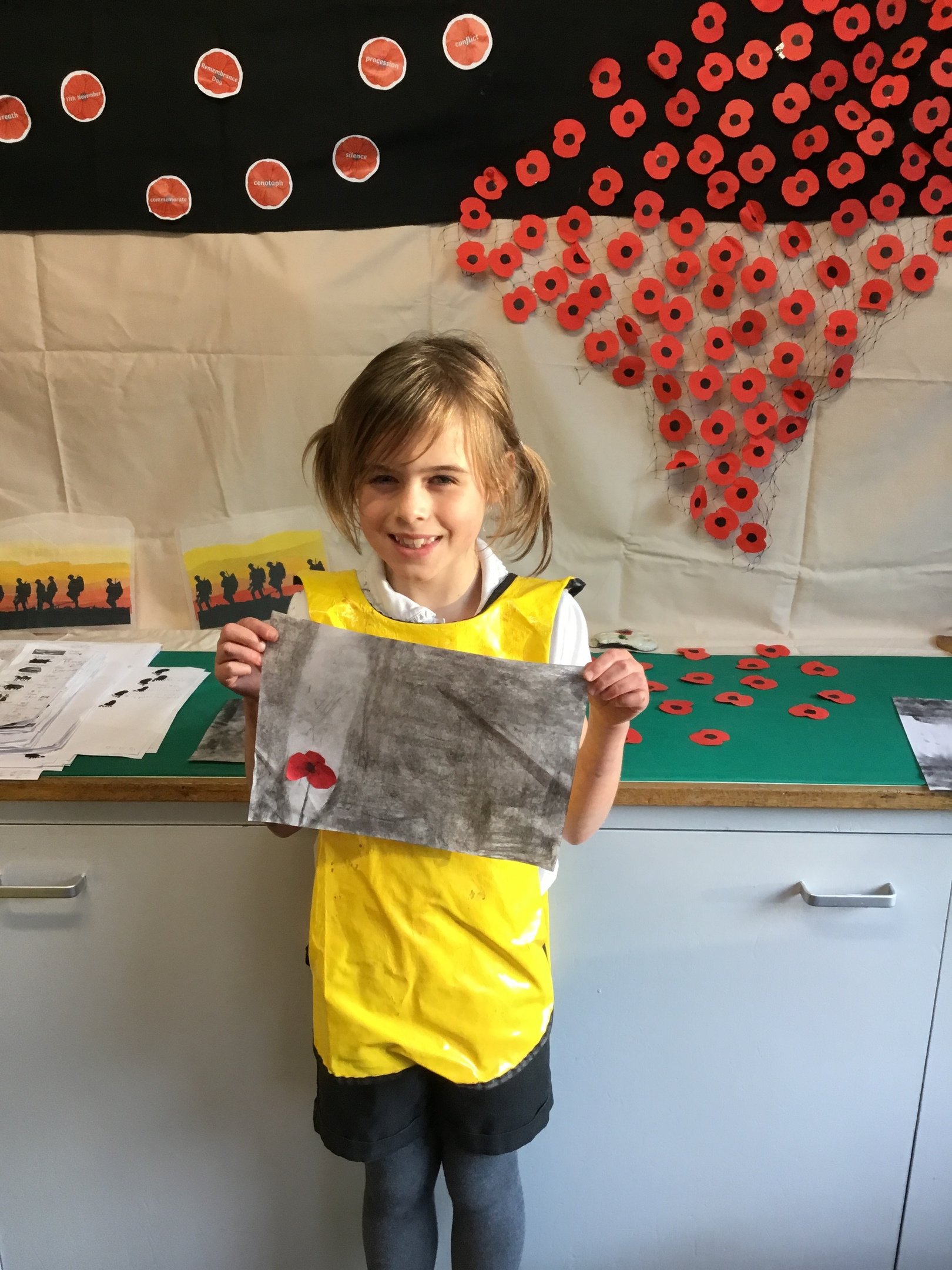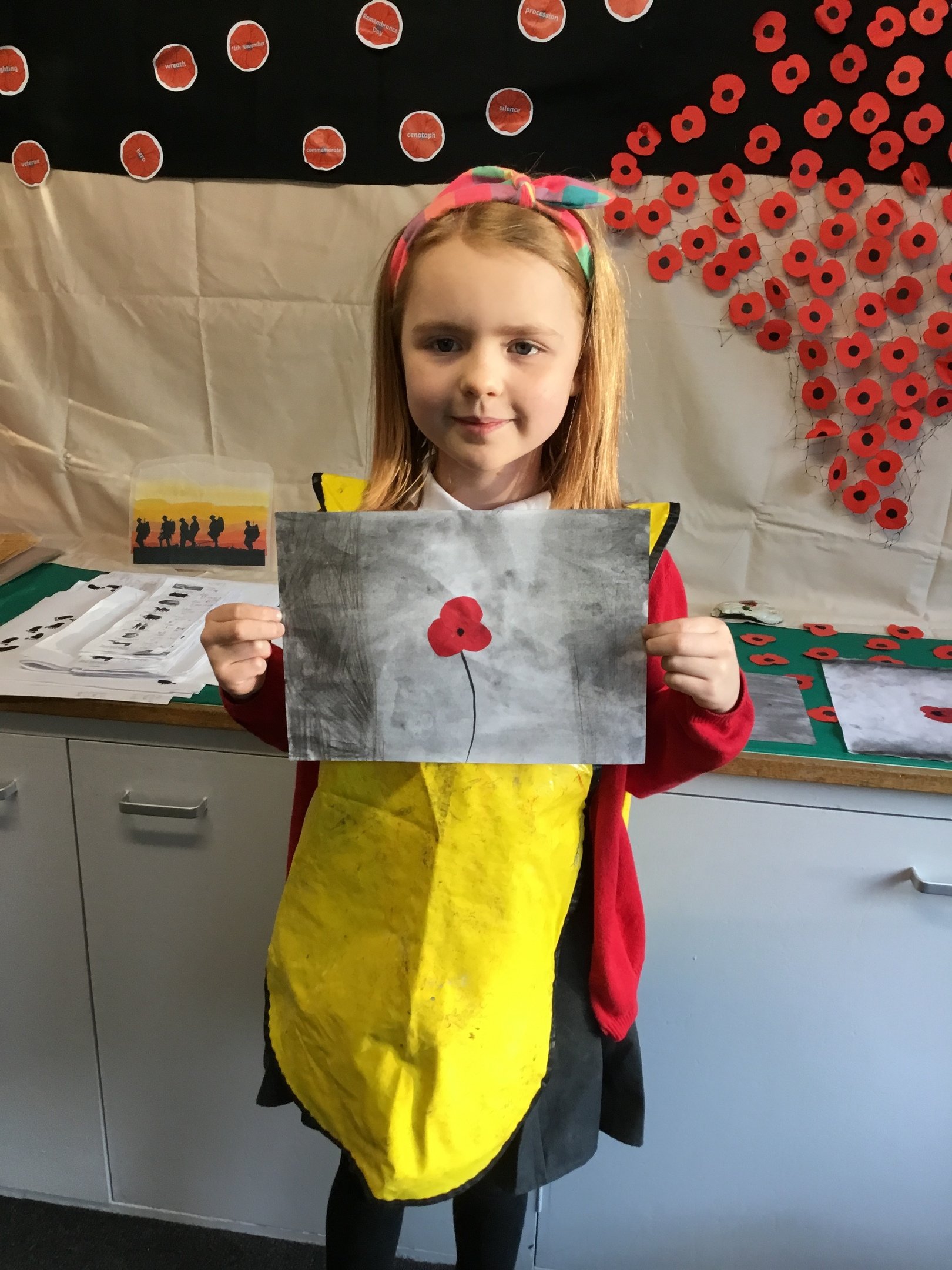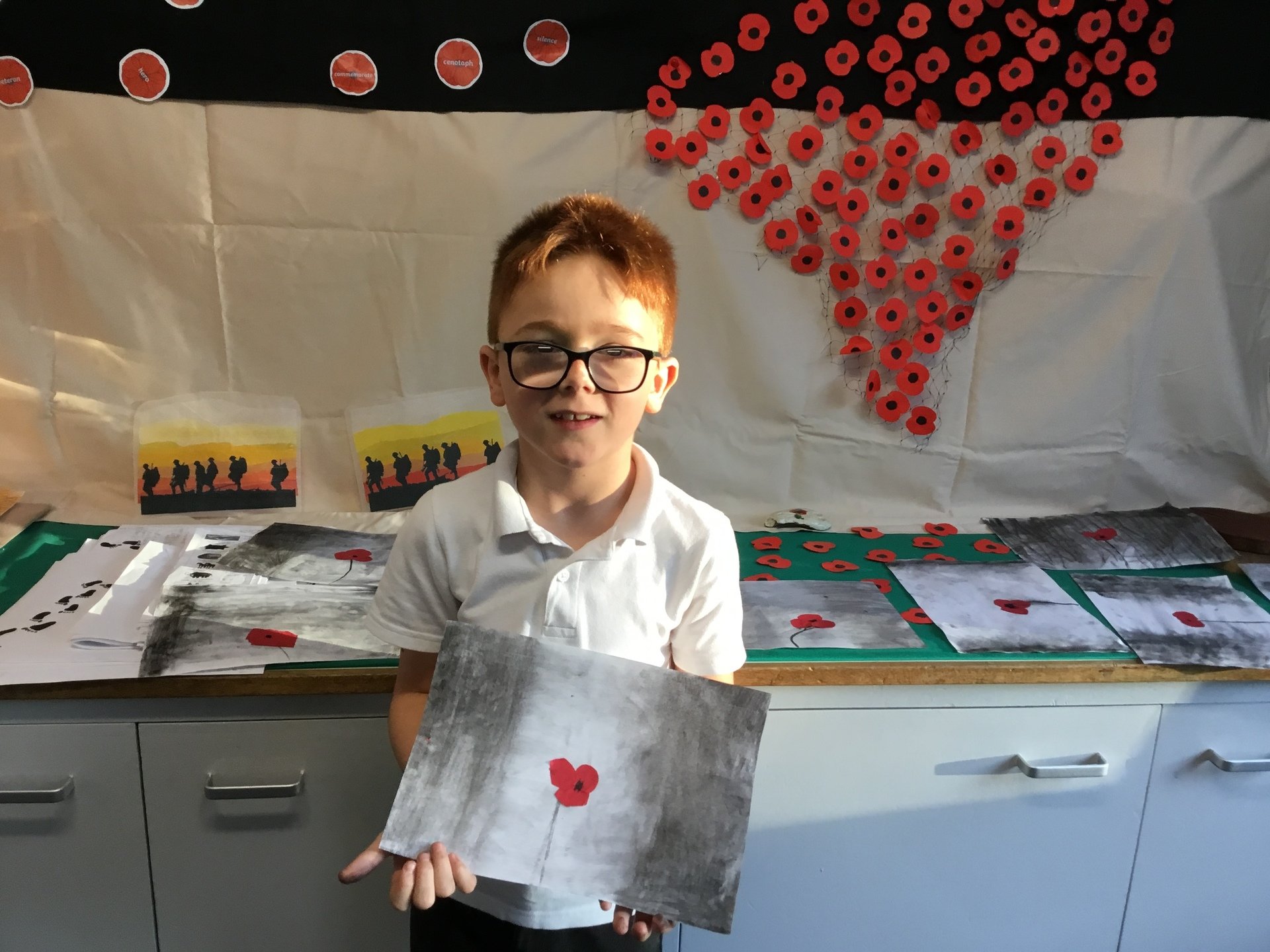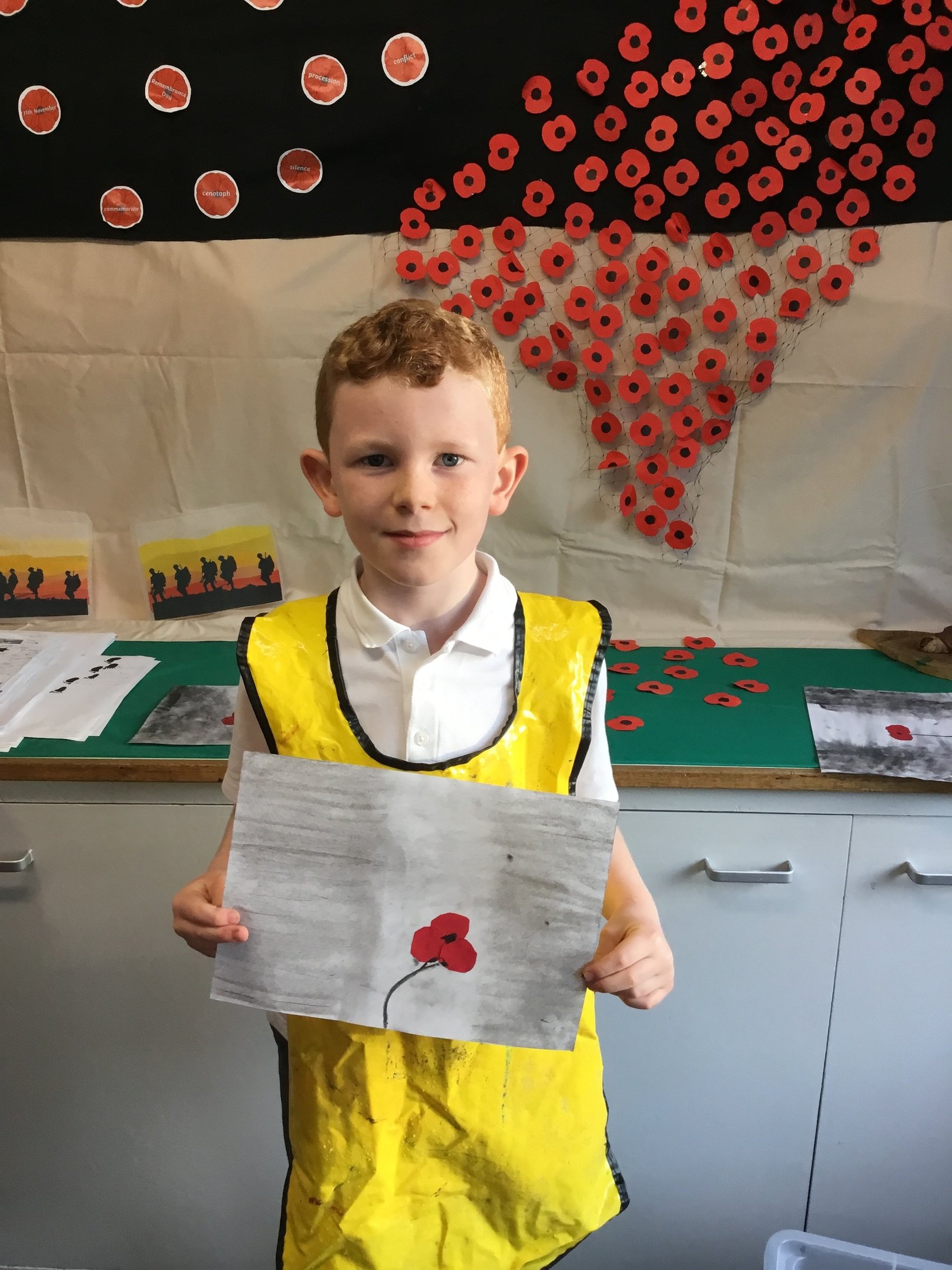 Our main topic this half term, the lead up to Christmas, is 'Poles Apart'.
For our Launch Day we became Polar Researchers. Class Three was turned into a chilly polar environment with seven research stations. During our morning we learnt lots about polar animals including where they live, what they eat and what they look like. To warm ourselves up after our expedition we enjoyed some yummy hot chocolate.
In the afternoon we started working on our Modroc polar landscapes.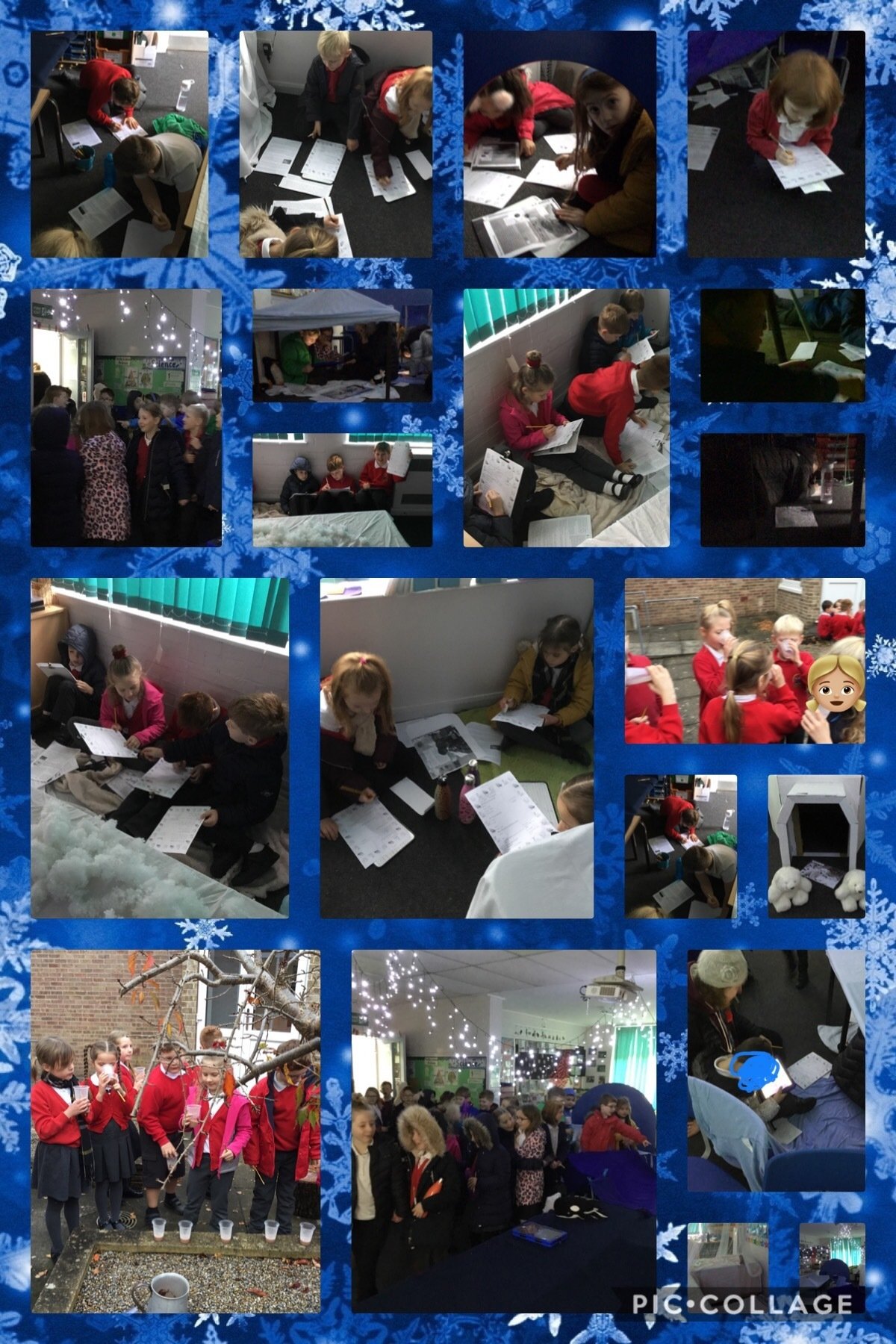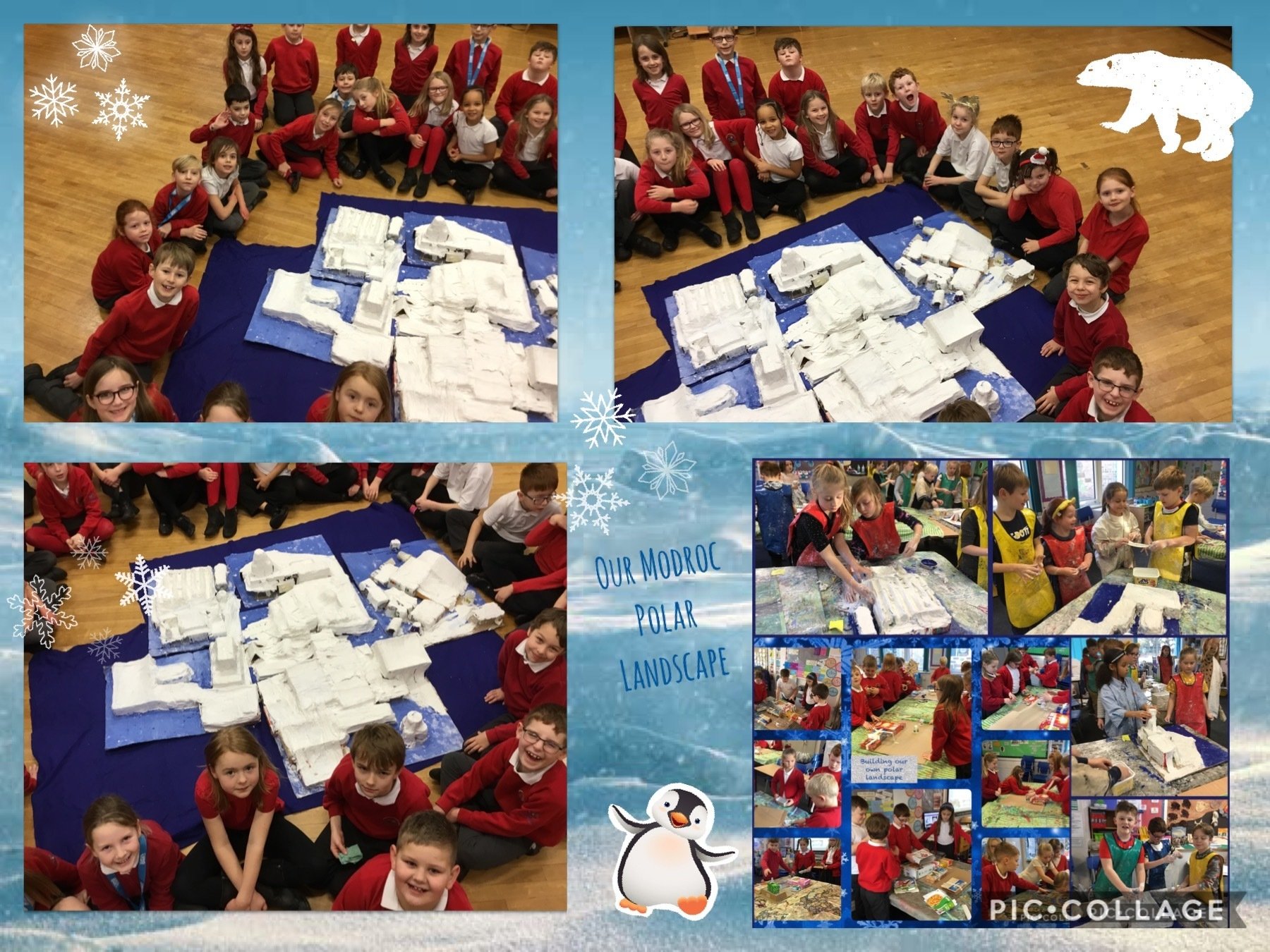 This is mainly a geography topic, we used maps and atlases to find out where the planet's poles are as well as discover which creatures make their homes in these polar regions and how they have adapted to suit these harsh habitats.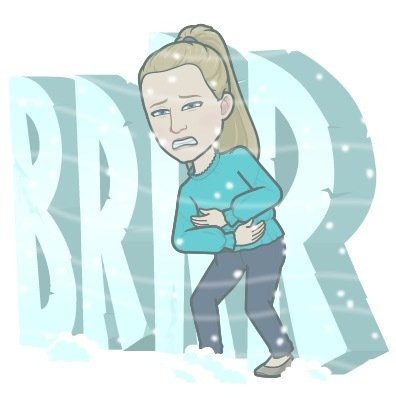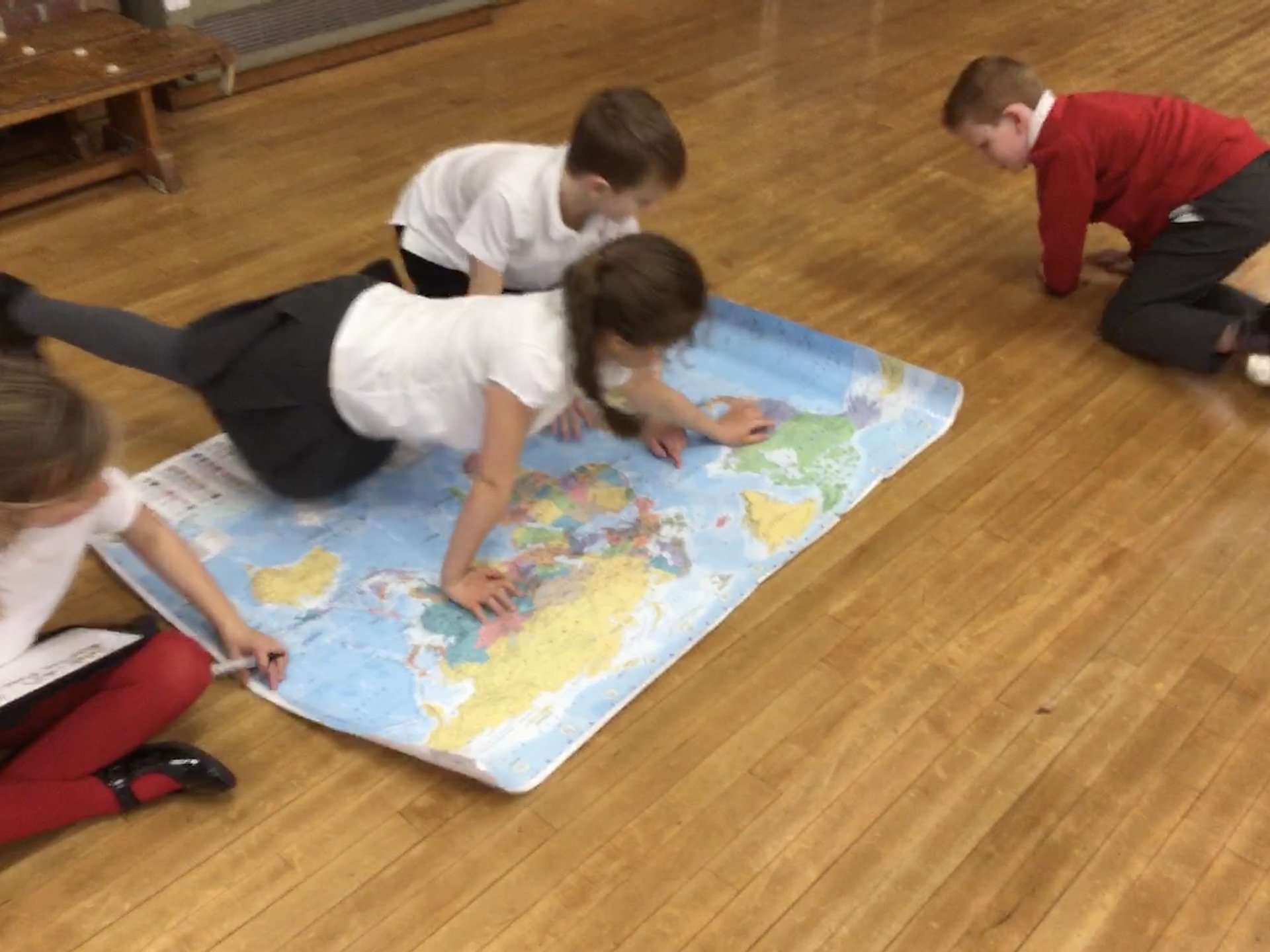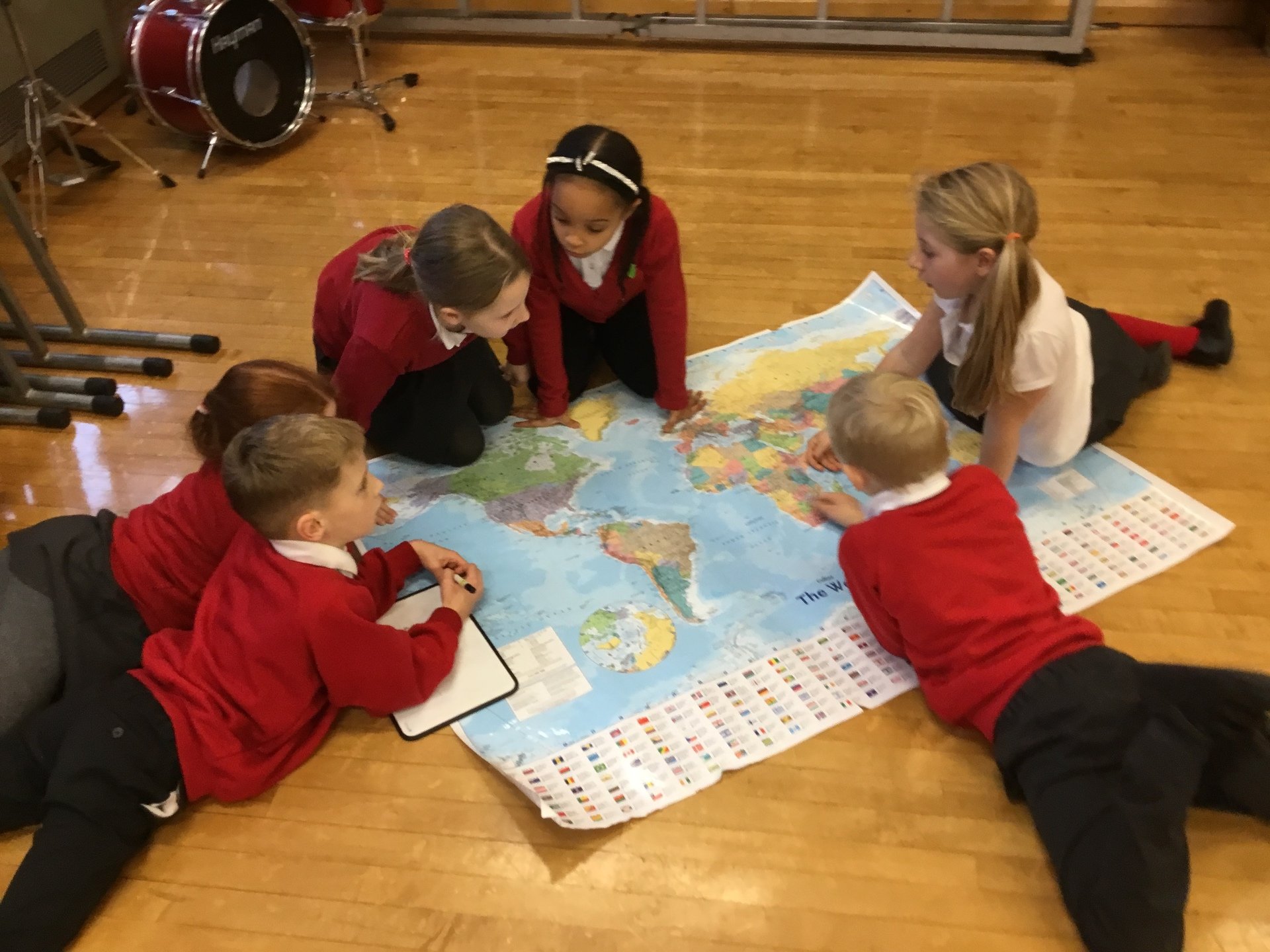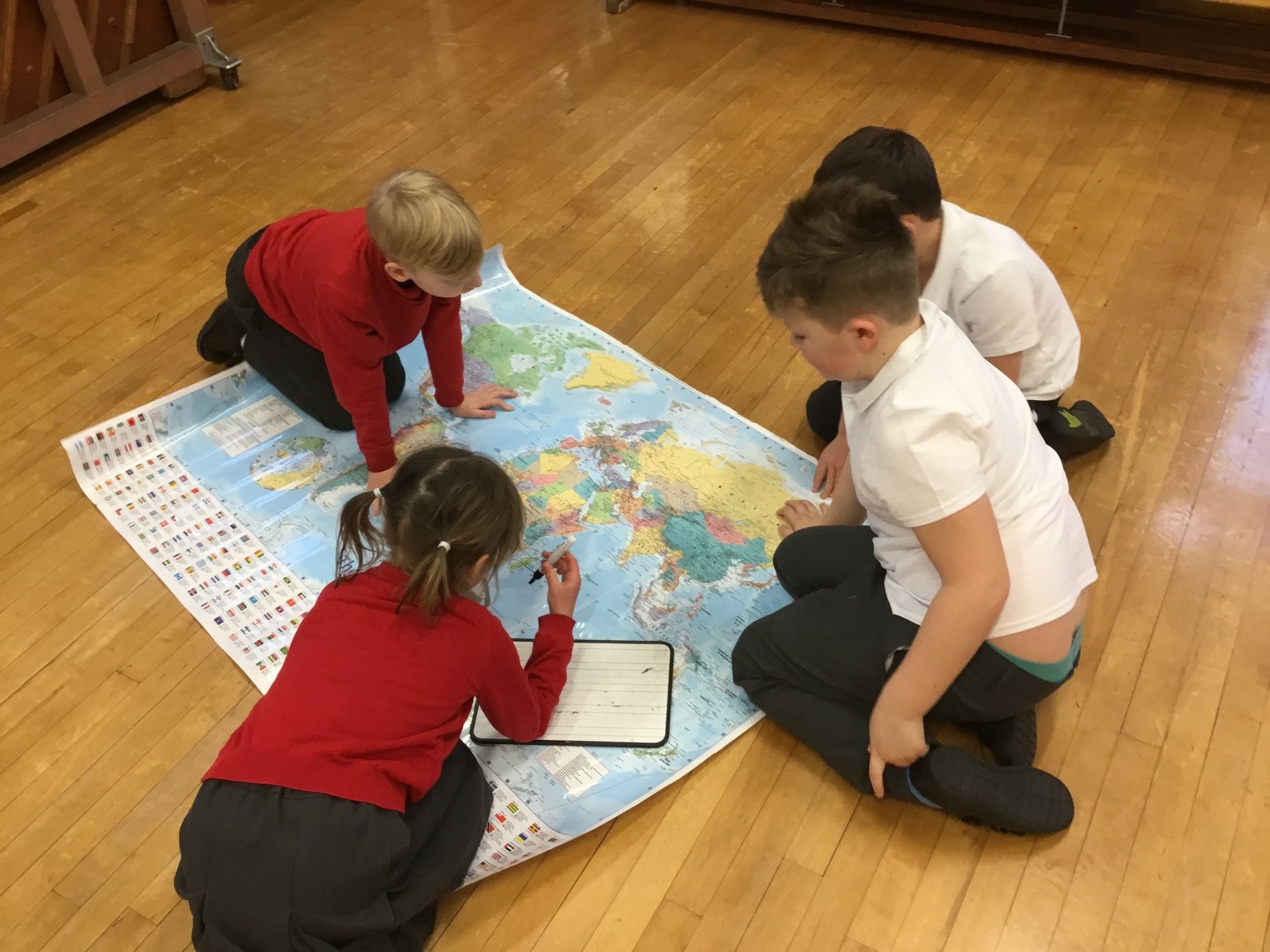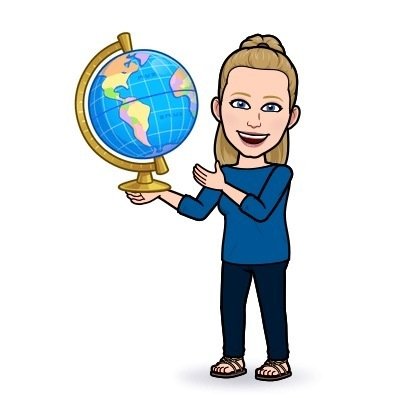 Our history knowledge also developed as we learnt about the polar explorers who raced to reach the North and South Poles.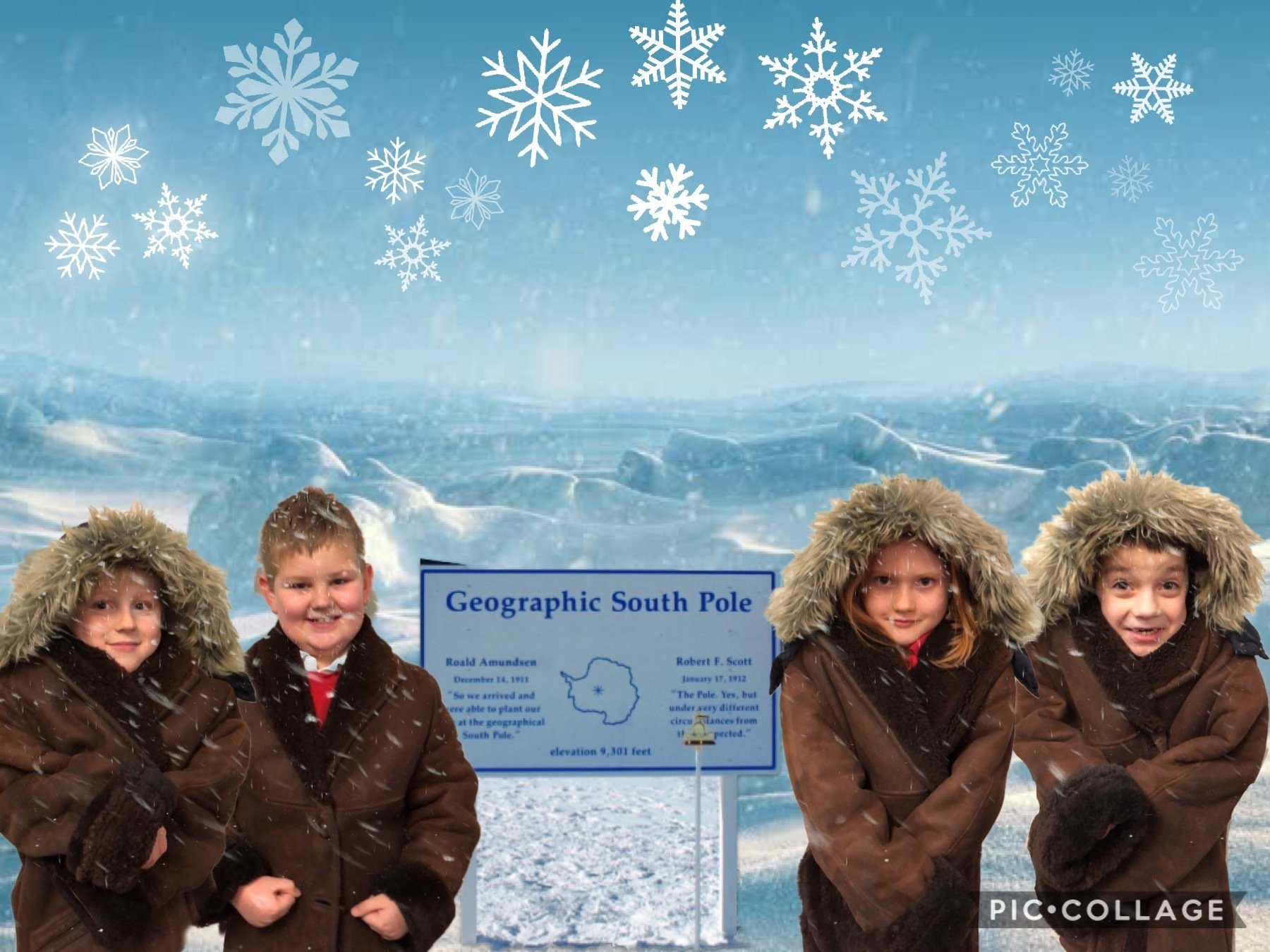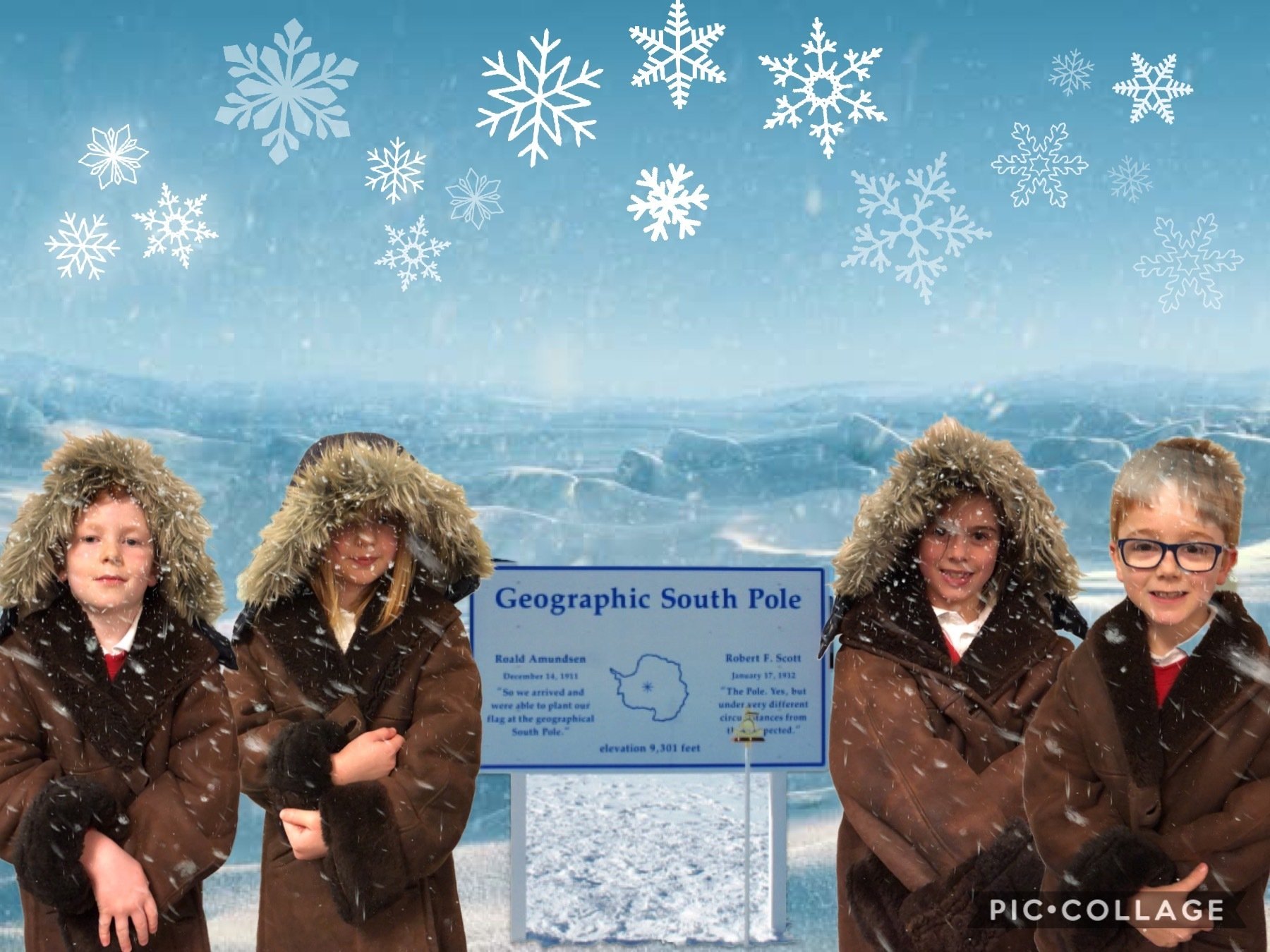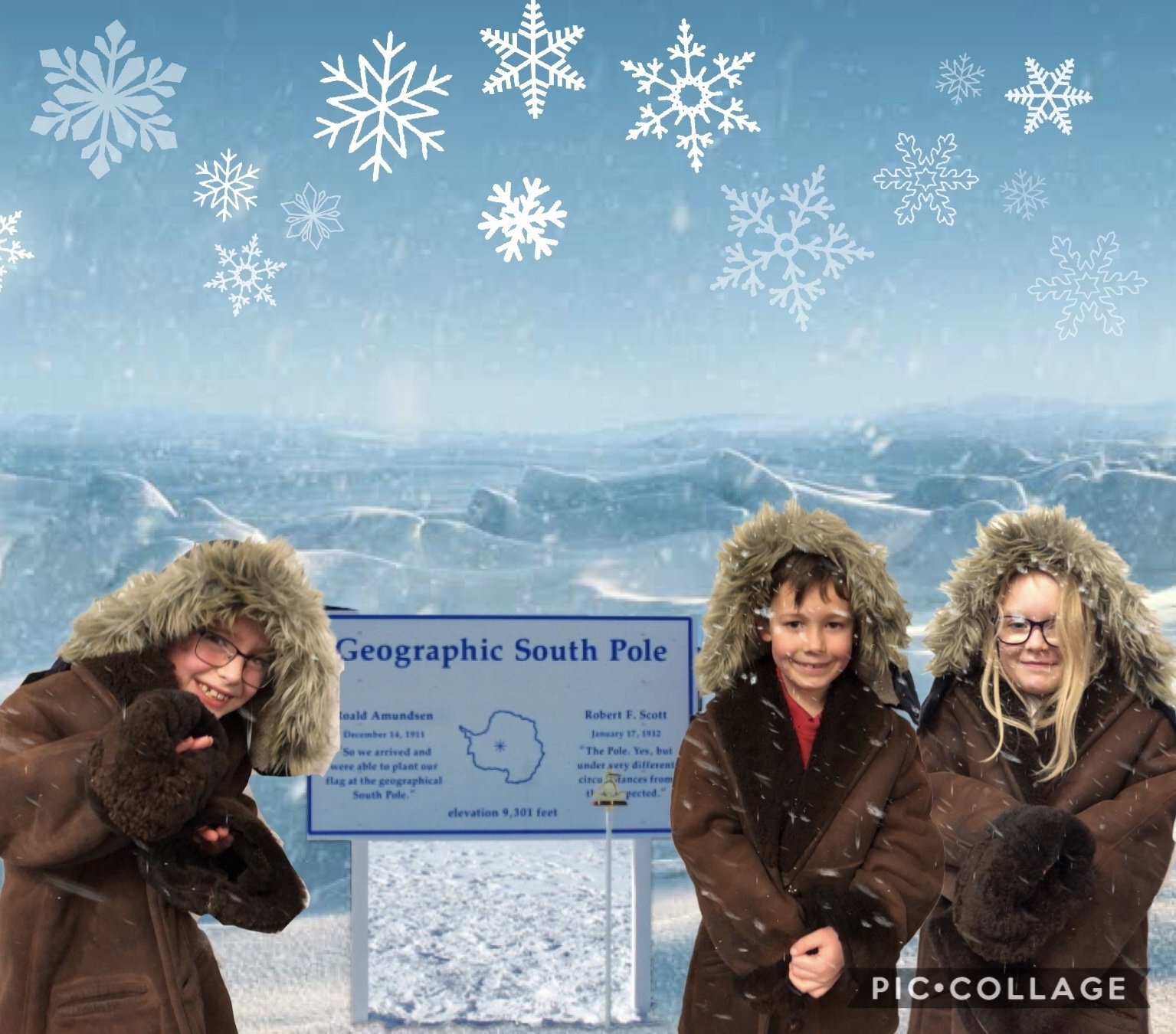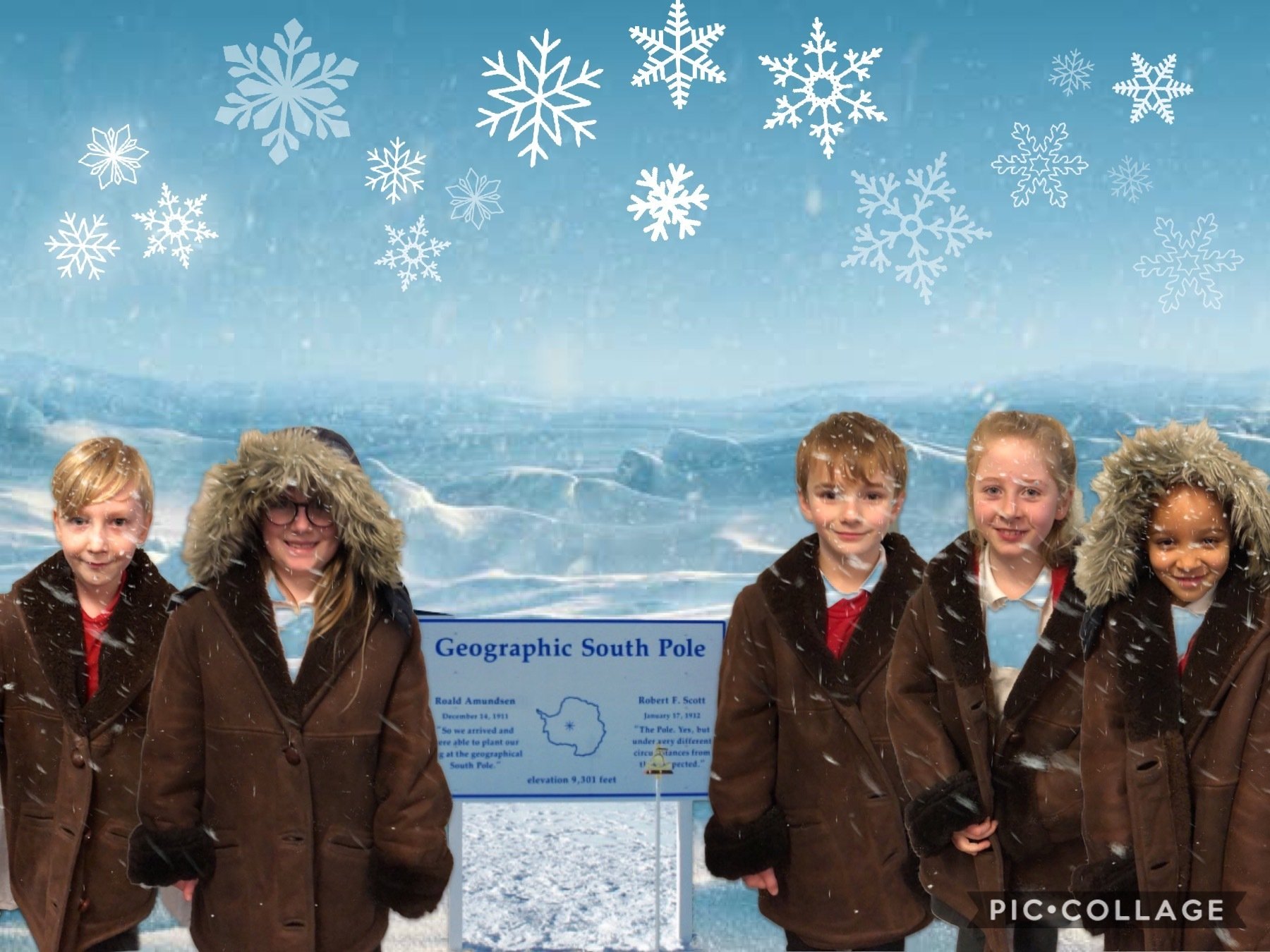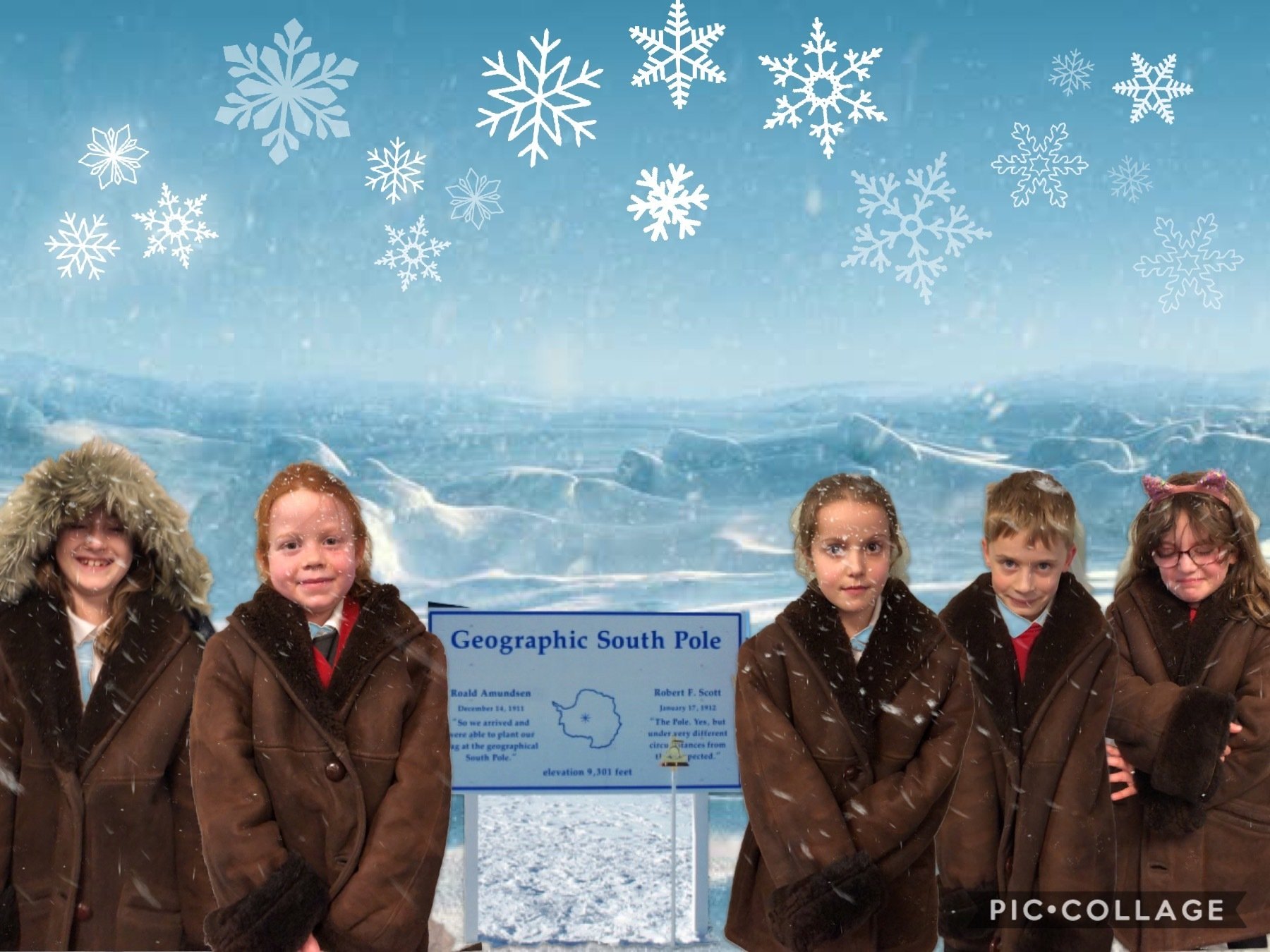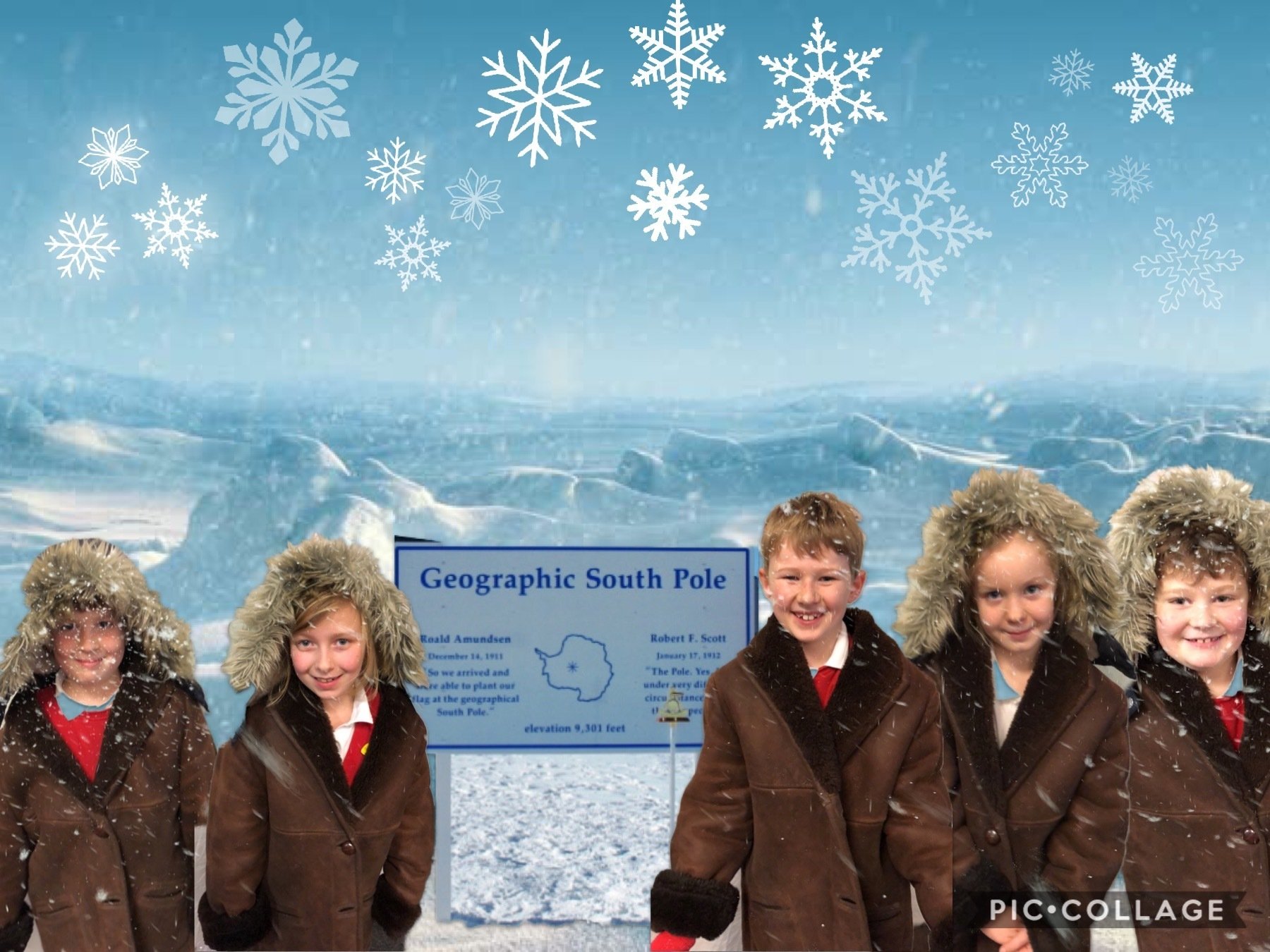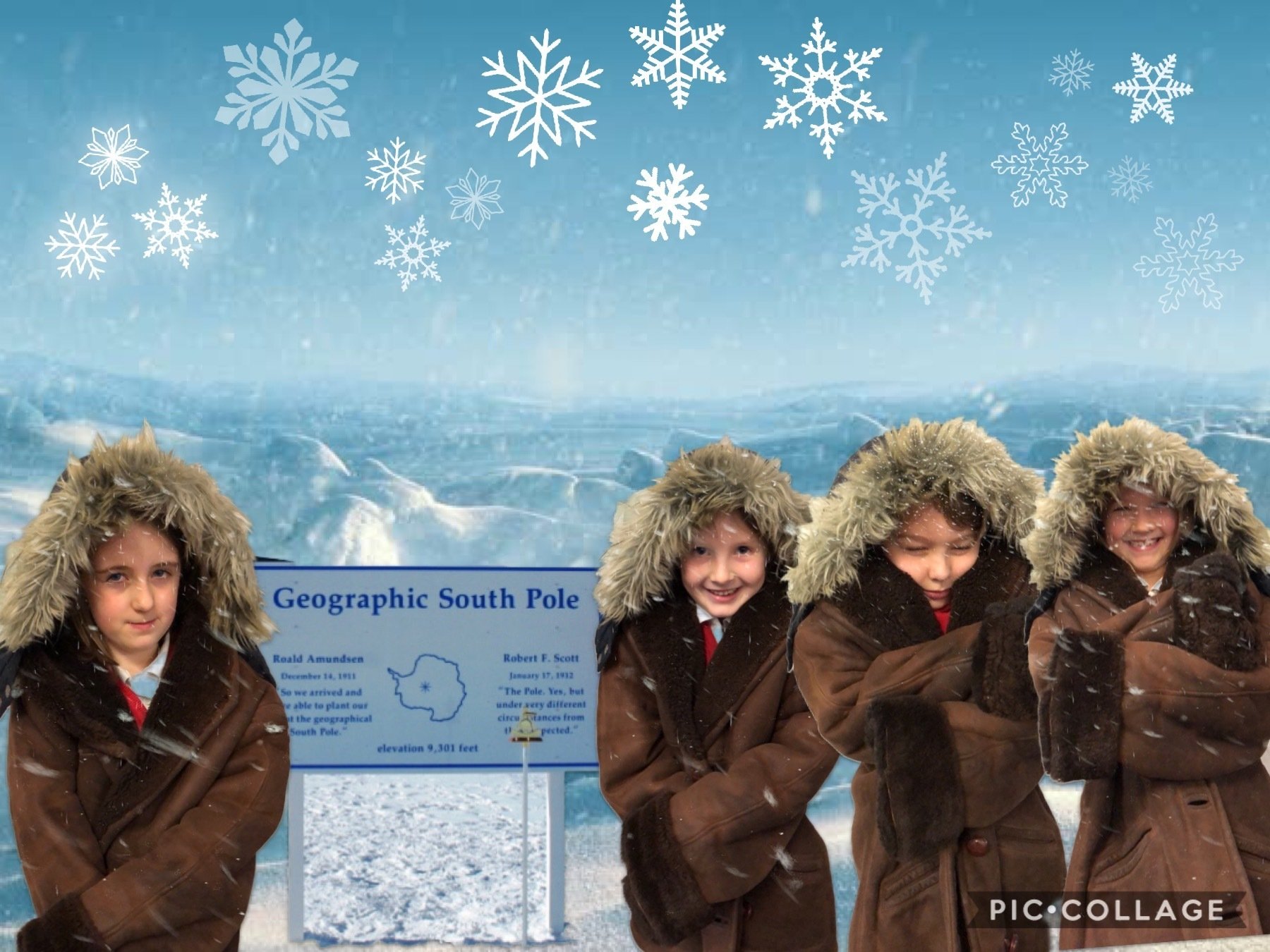 This topic work linked well to our English learning. We wrote non-chronological reports about creatures of the Polar Regions.
Here is a selection of our amazing writing:
This half term we have been taking part in our cluster virtual sports challenge.
So far we have taken part archery and tri golf.
We are also working to improve our fitness and stamina, before each play time we run two laps of the playground and we love...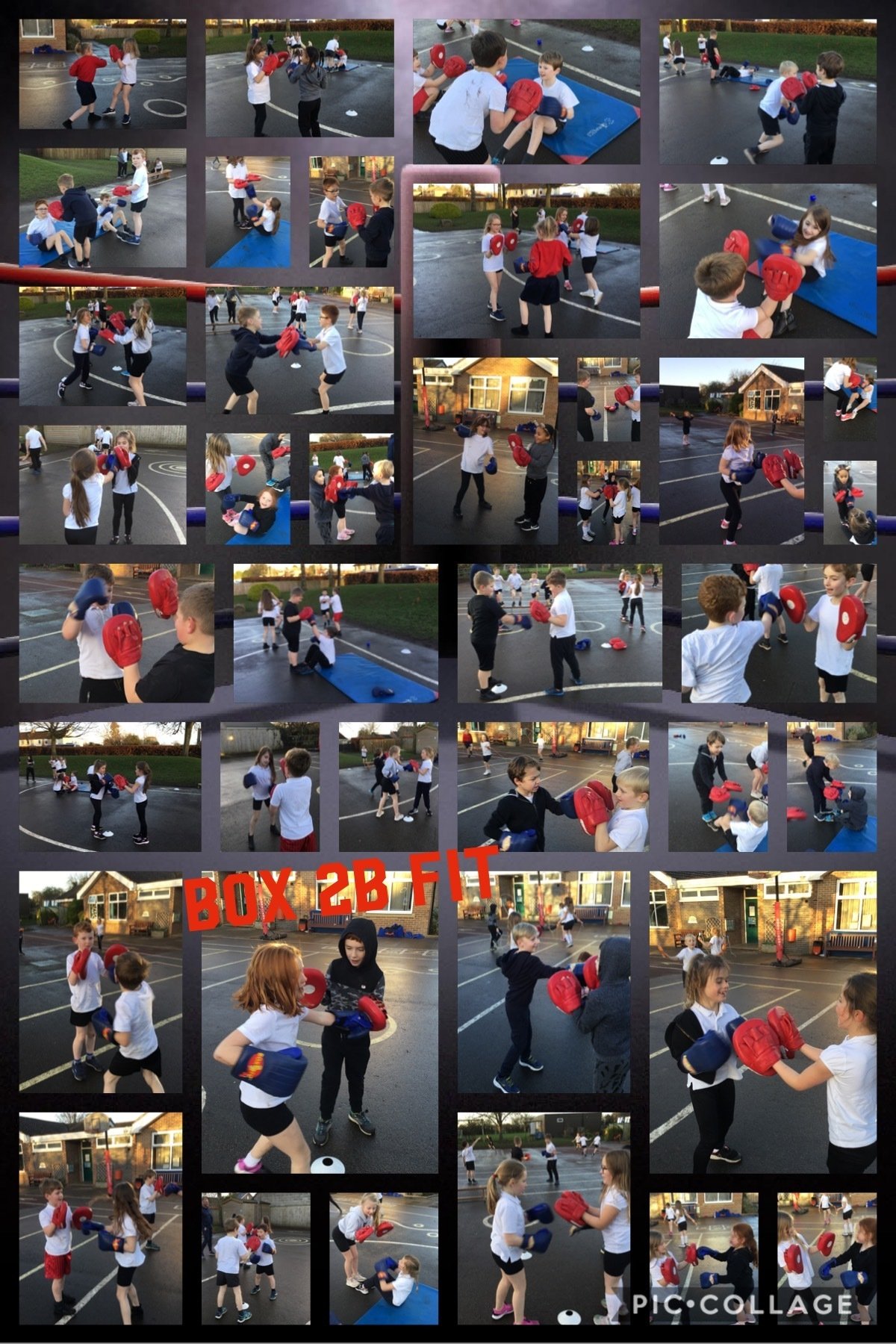 the skipping and boxing training done by Dave from Skip2bFit.
Our other focus this half term has been dance.
We linked this to our Polar Regions Topic and created a dance which reflected the shapes of snowflakes, movements of penguins and weather of Antarctica. You can watch parts of our dance below.
Our VR Landing day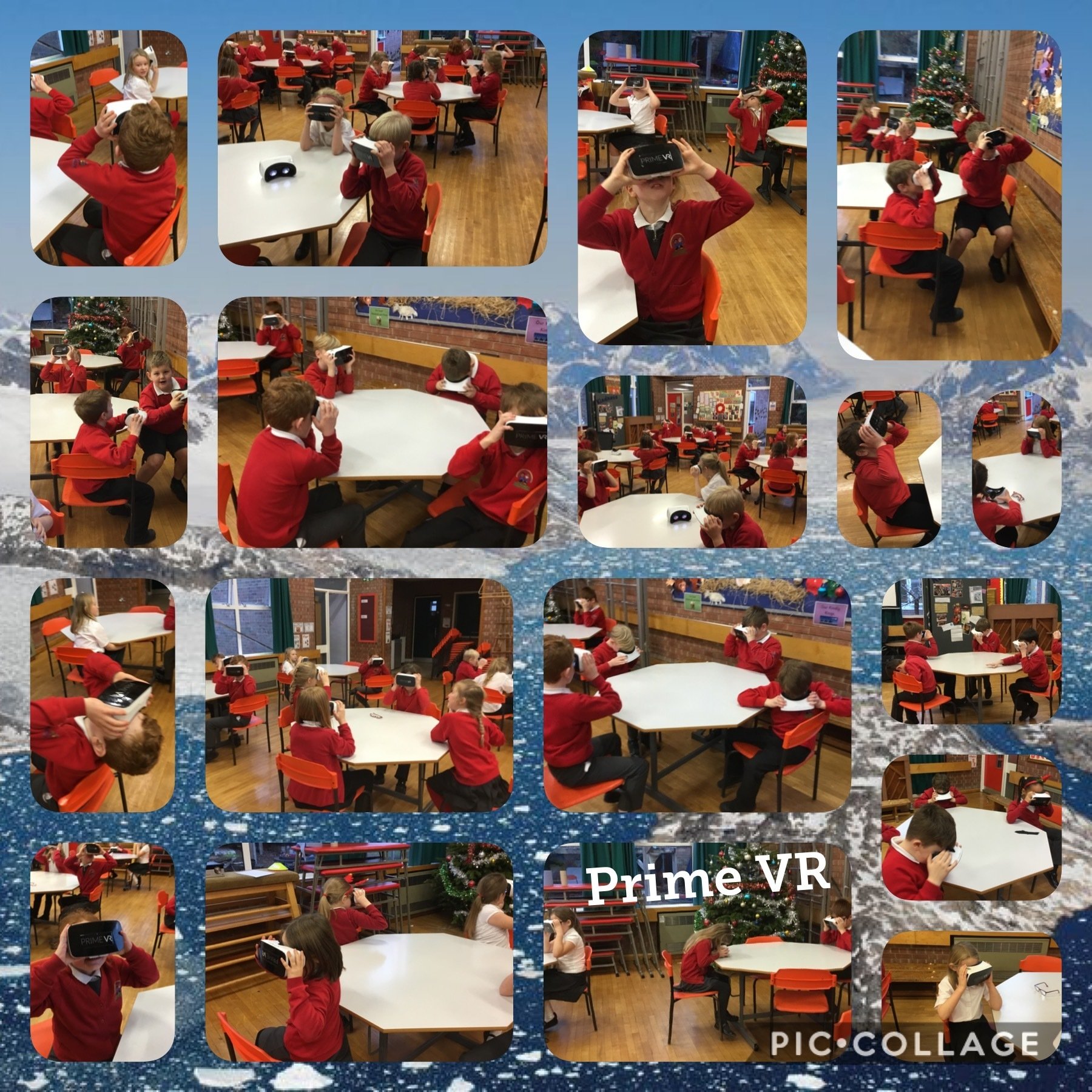 We visited the North and South Pole virtually.
Autumn One
In our History lessons we investigated what we might need to survive in the Stone Age.
As part of our Launch Day we looked at how to find food and shelter, make tools go hunting and make 'bone necklaces .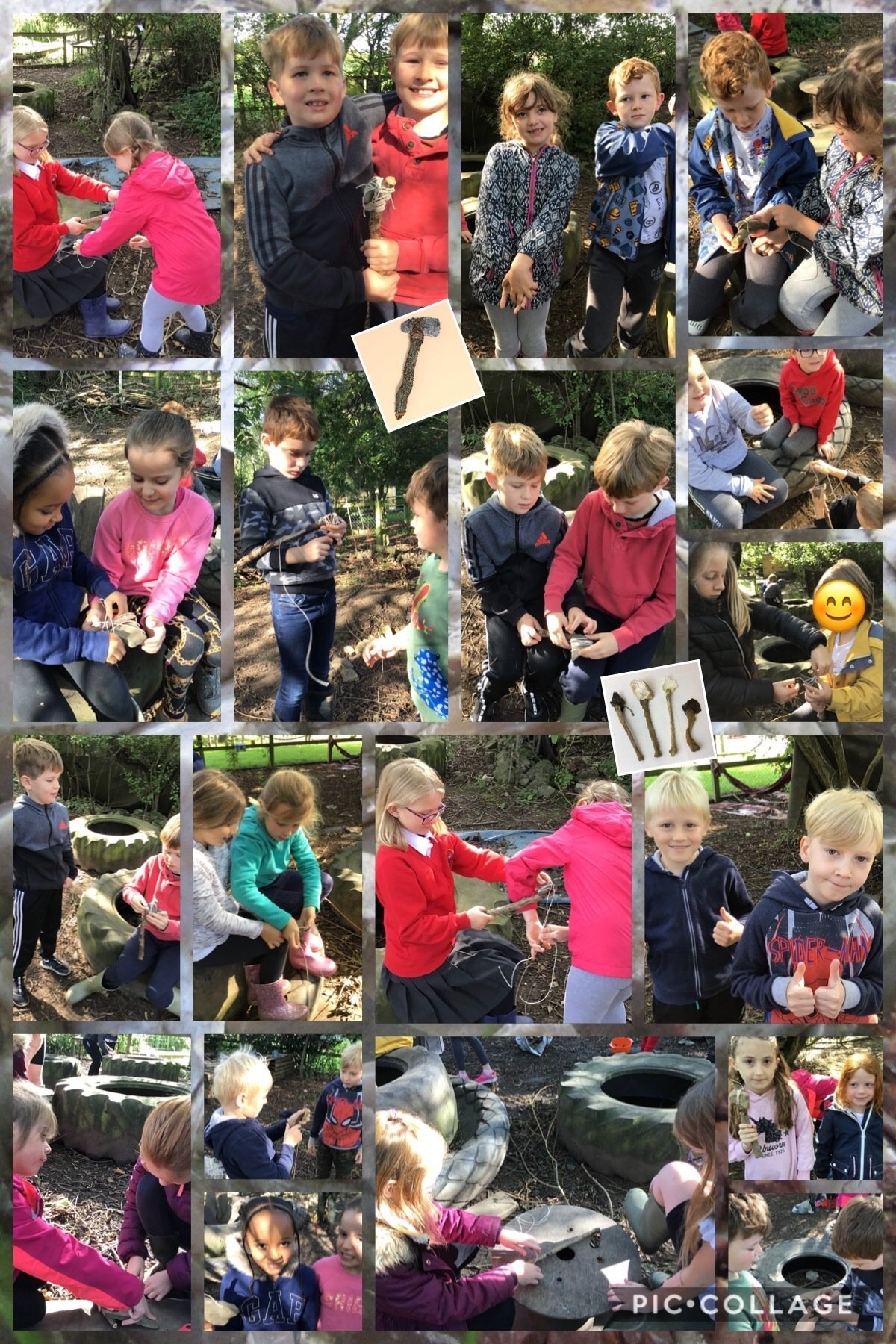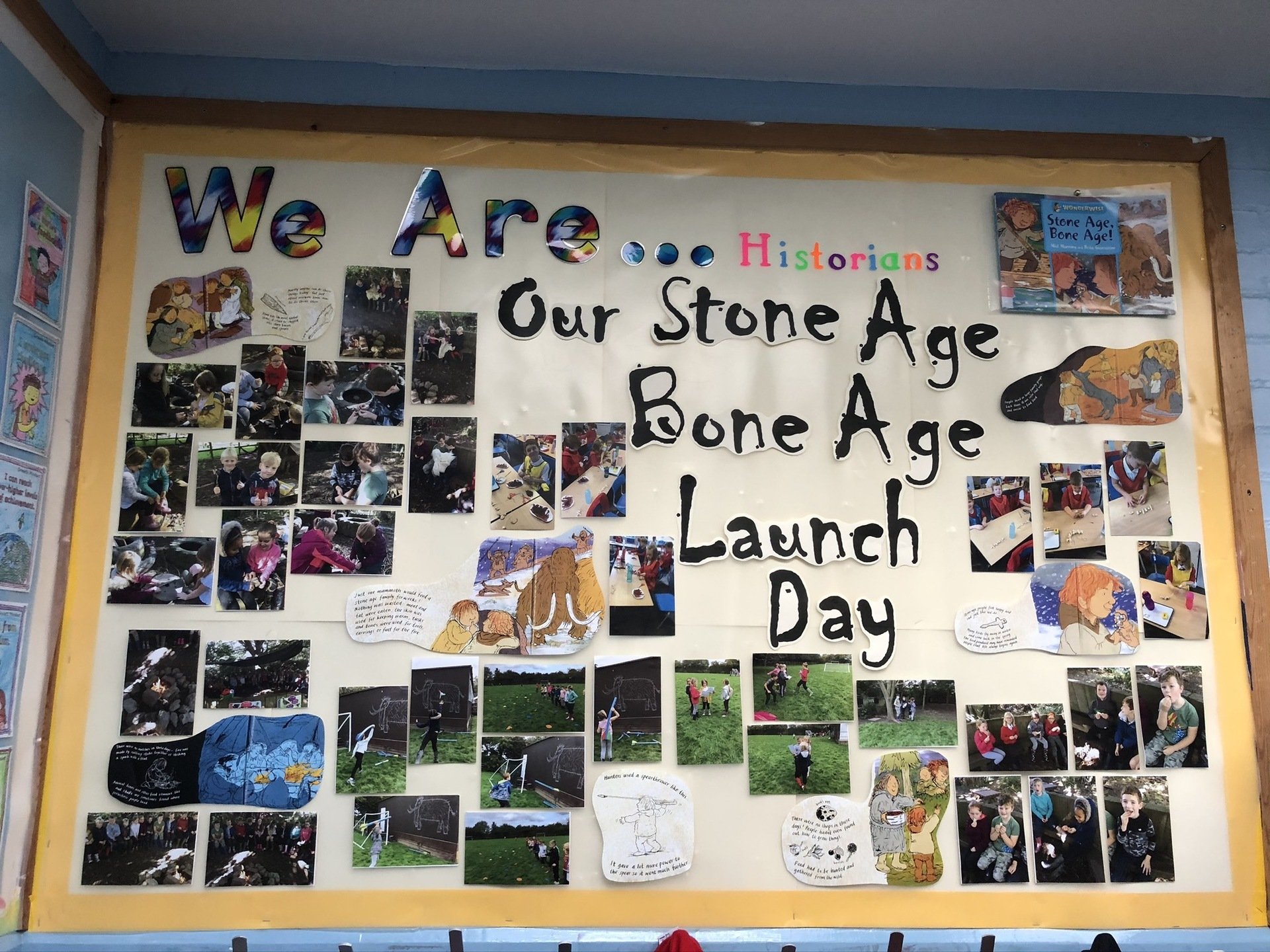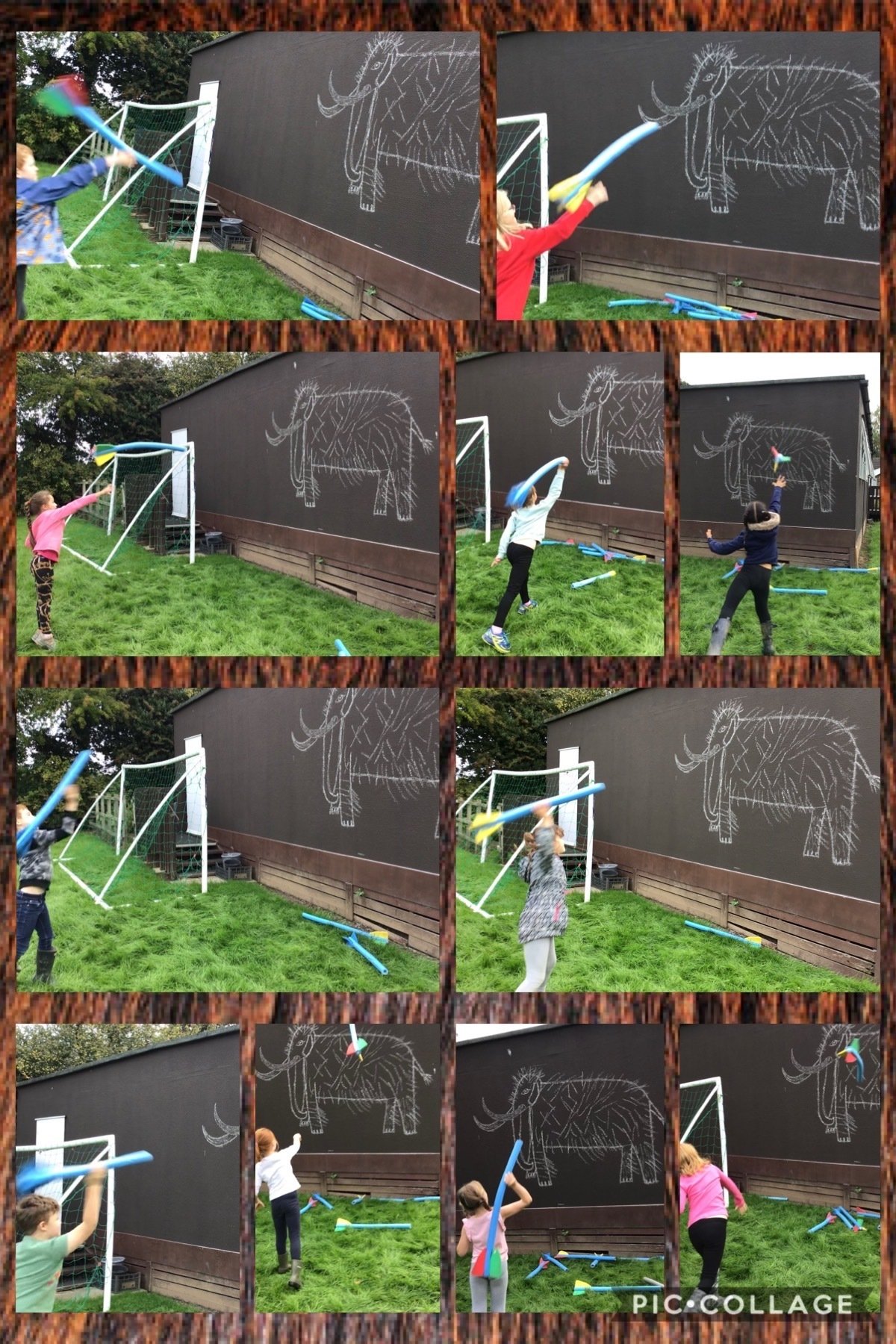 Using maps we learnt about how Britain changed over the last 10,000 years. Our paper mache models show how the sea levels rose and the land bridge between Britain and the continent was covered in water.
Here are our models of Doggerland, Dogger Bank and Britain now.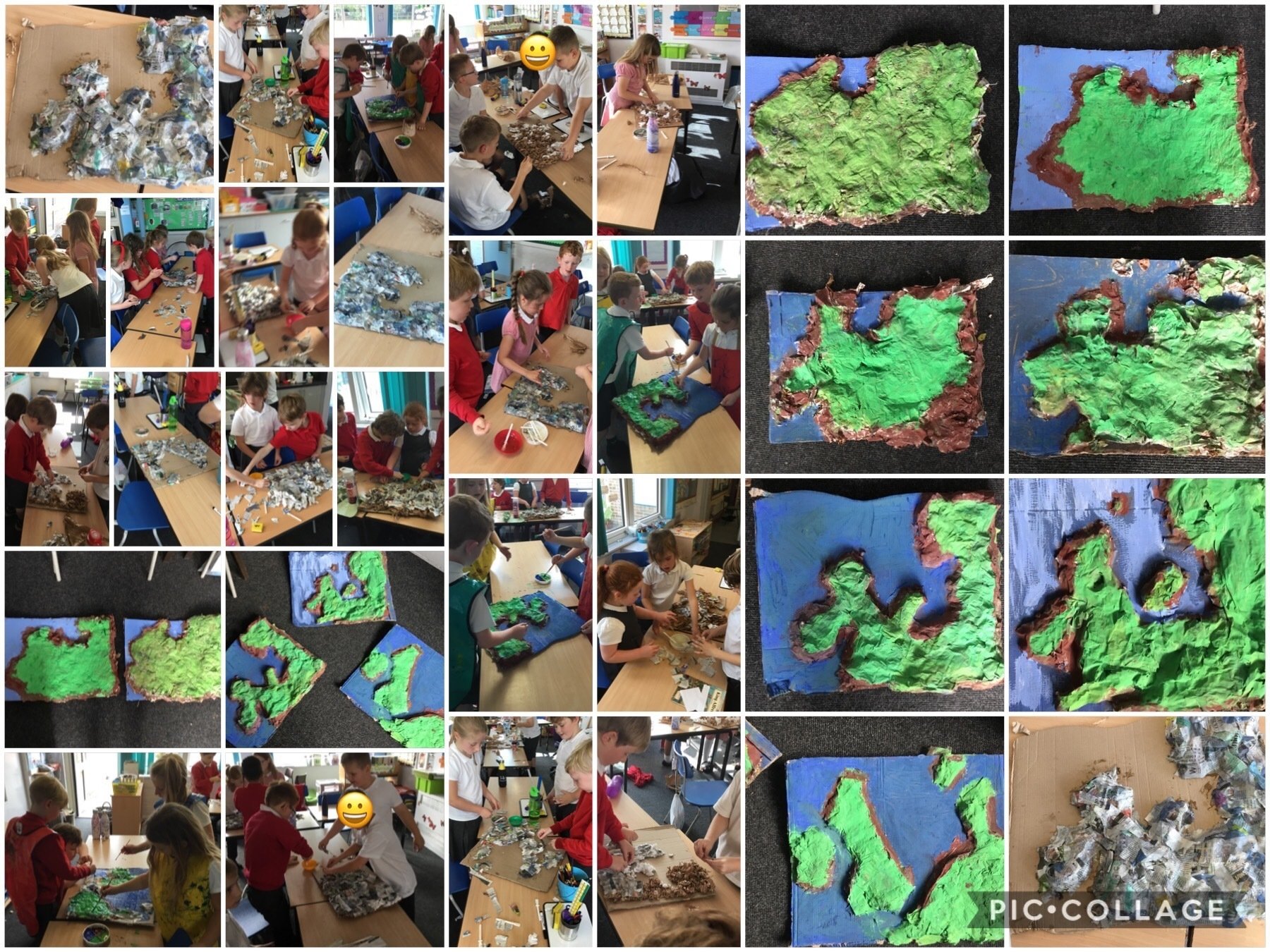 We travelled through time, using the time lines we created, to the Bronze Age and explore how life changed when new cultures mixed and brought new ideas to Britain. We built 'Biscuithenge' to help us with our learning about Stonehenge.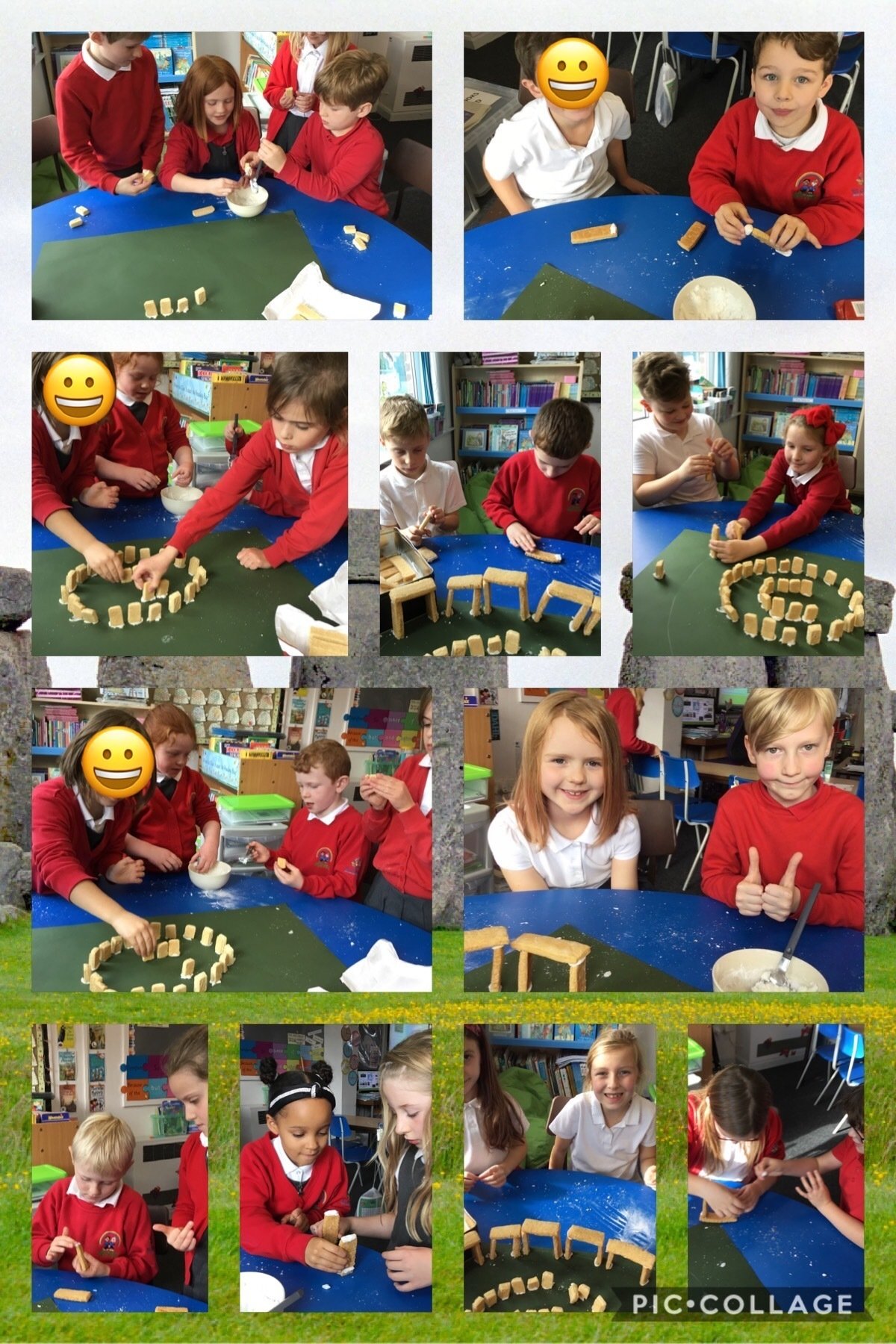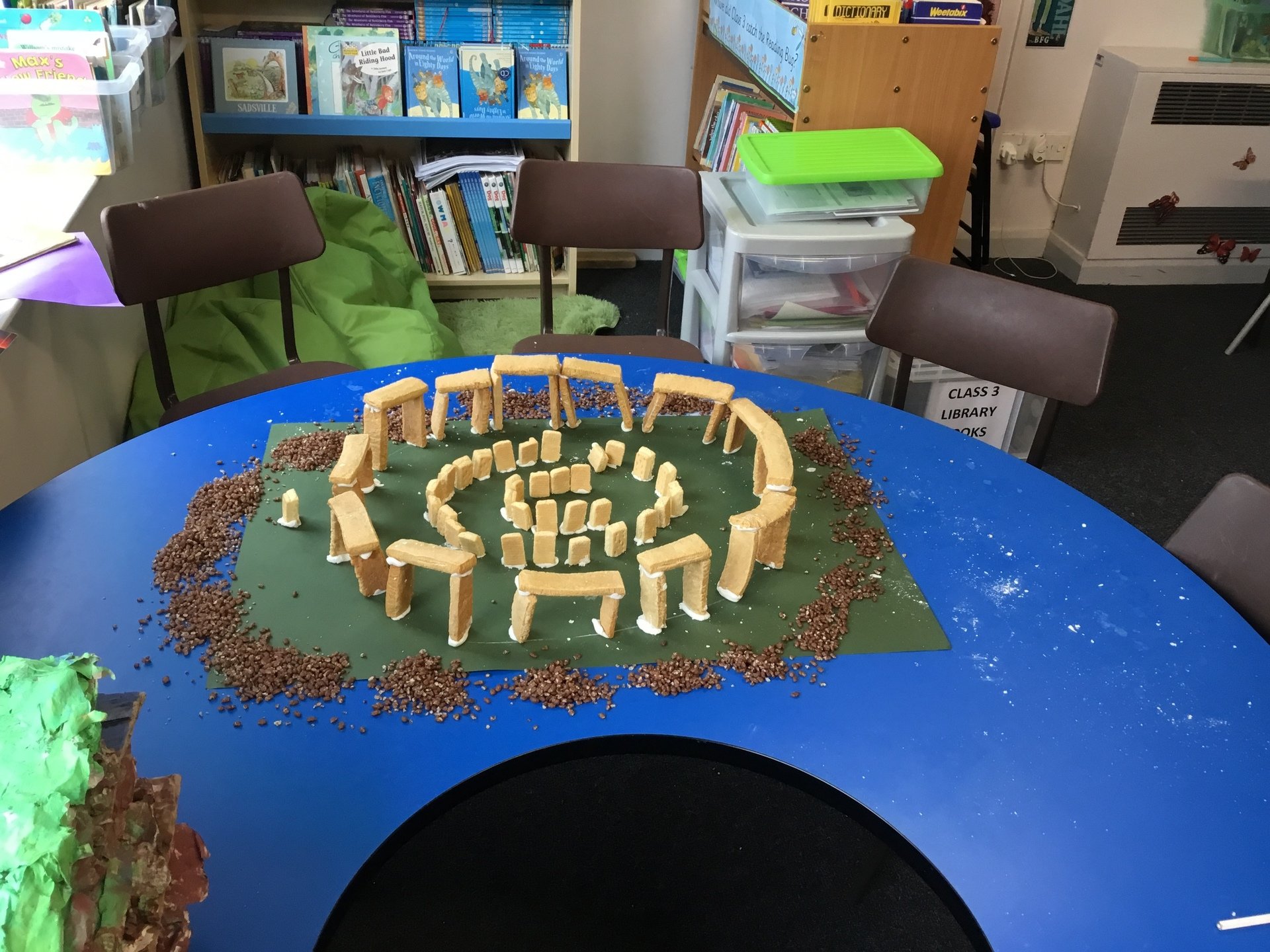 Our English is linked to our Stone Age to Iron Age topic. We read the book Stone Age Boy to inspire the writing of adventure narratives and the book 'How to wash a Woolly Mammoth' helped us learn about instruction writing.
Outdoor Maths
Class Three has use of the courtyard at the centre of school. We have be developing it as our Outdoor Maths Area.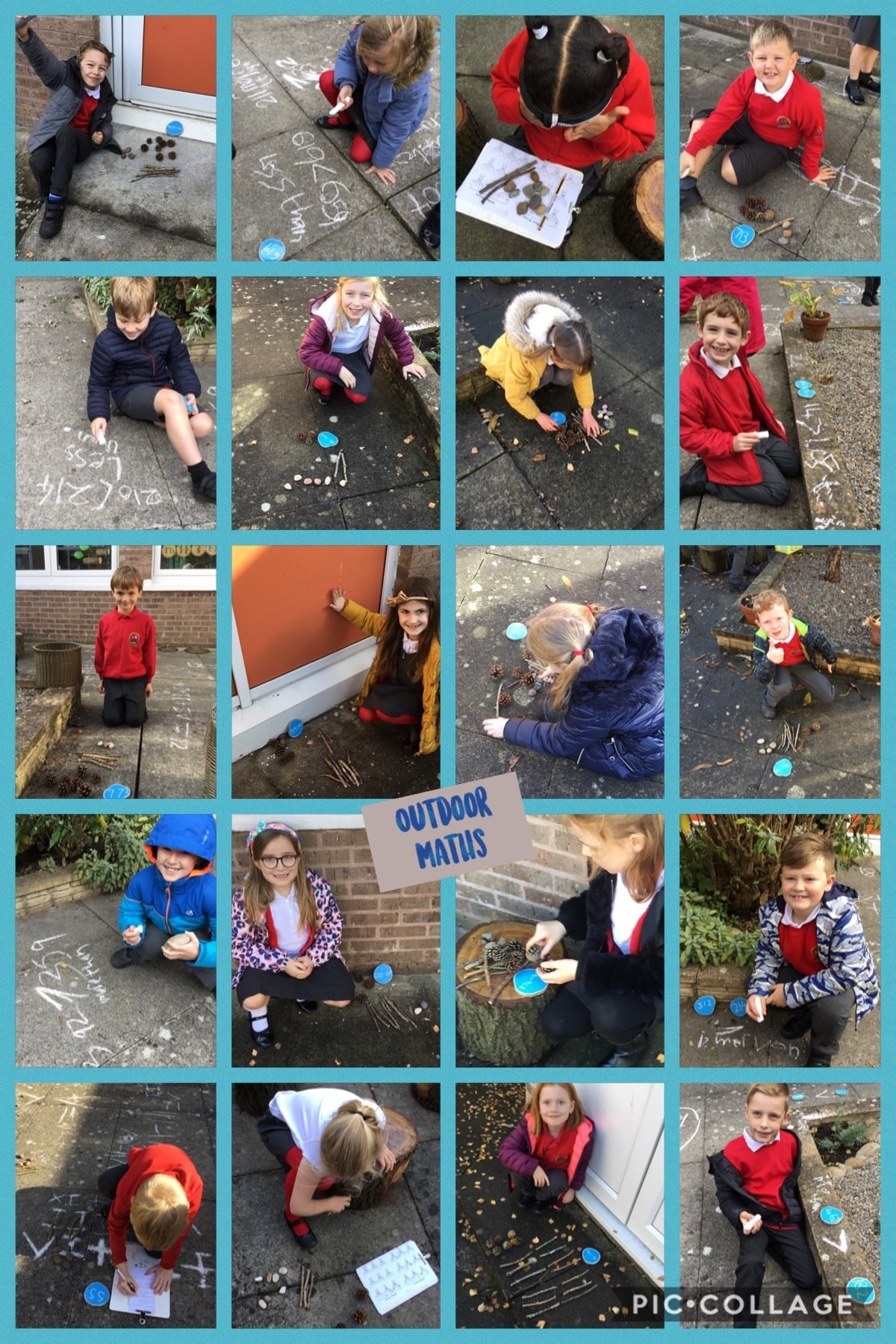 Our maths learning this half term built on our multiplication and division skills. We also learnt how to use the formal calculations for addition and subtraction. Here we are learning about mass and capacity, we made potions and weighed 'penguin eggs'.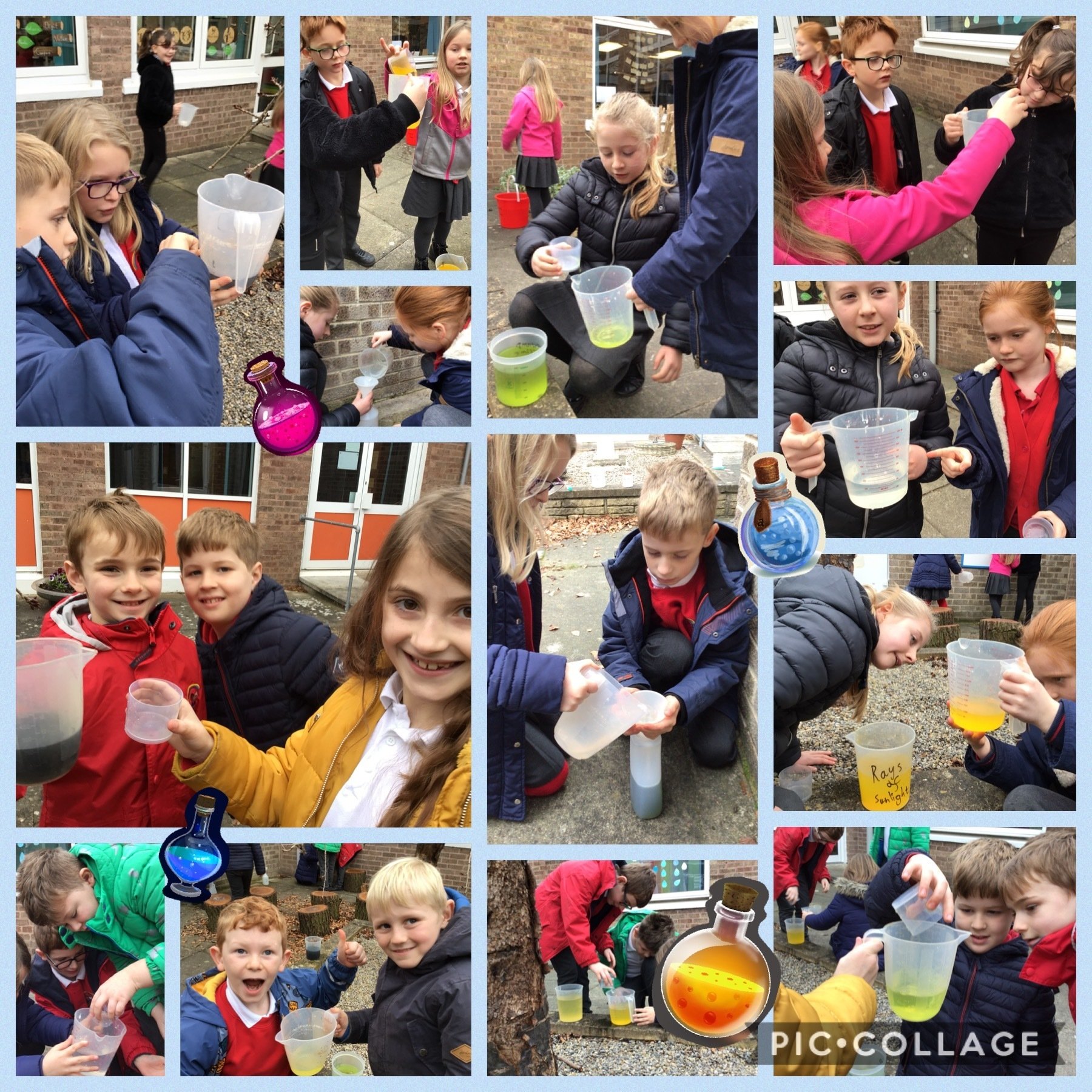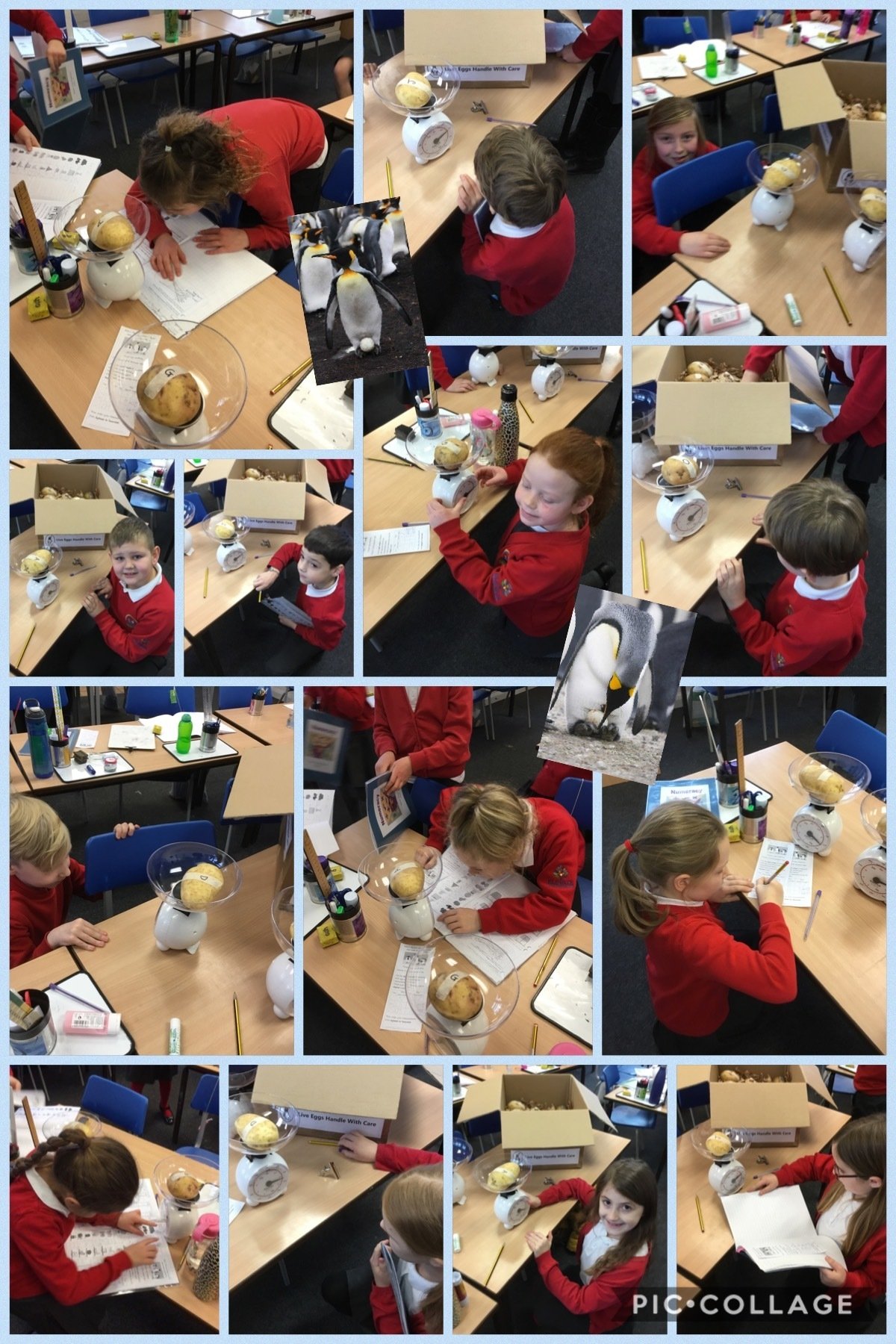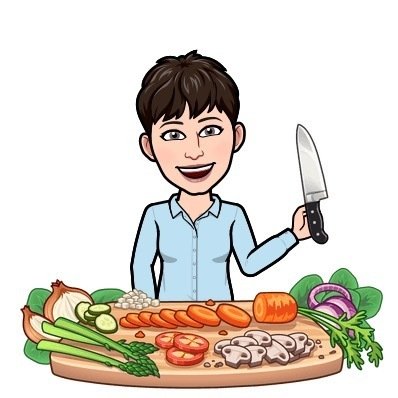 Science and Foodie Thursdays
Our Science topic this half term have been Food and Nutrition. To enhance our learning the children worked with Mrs Nicholson to prepare healthy, balanced and nutritious meal.
Week 1: the groups prepared a balanced meal of macaroni cheese with pepper, sweetcorn and ham.
Week 2: the groups prepared a healthy breakfast of porridge, fruit smoothie and wholemeal toast.
Week 3: the final group prepared a nourishing meal of pizza with toppings of sweetcorn, ham and peppers.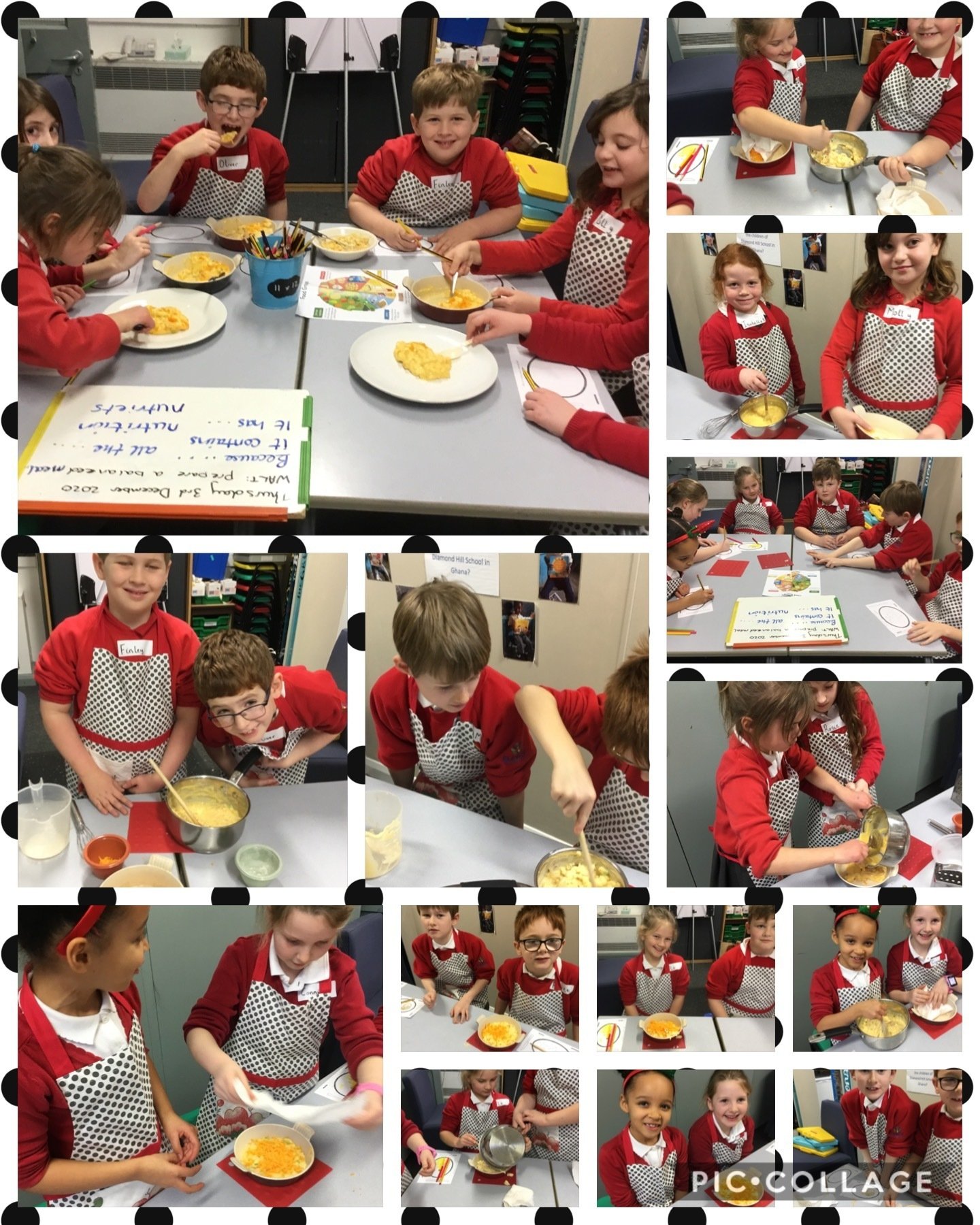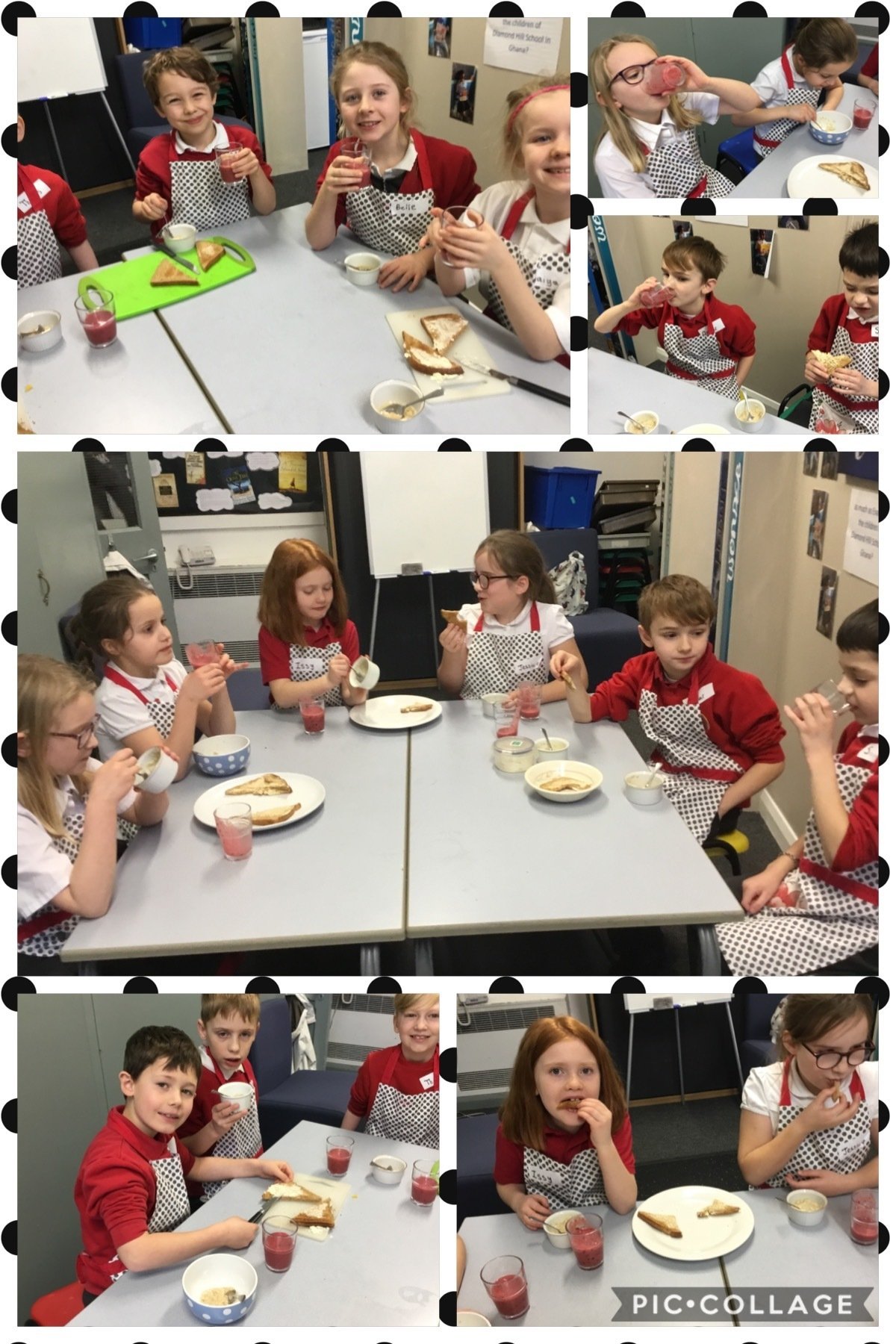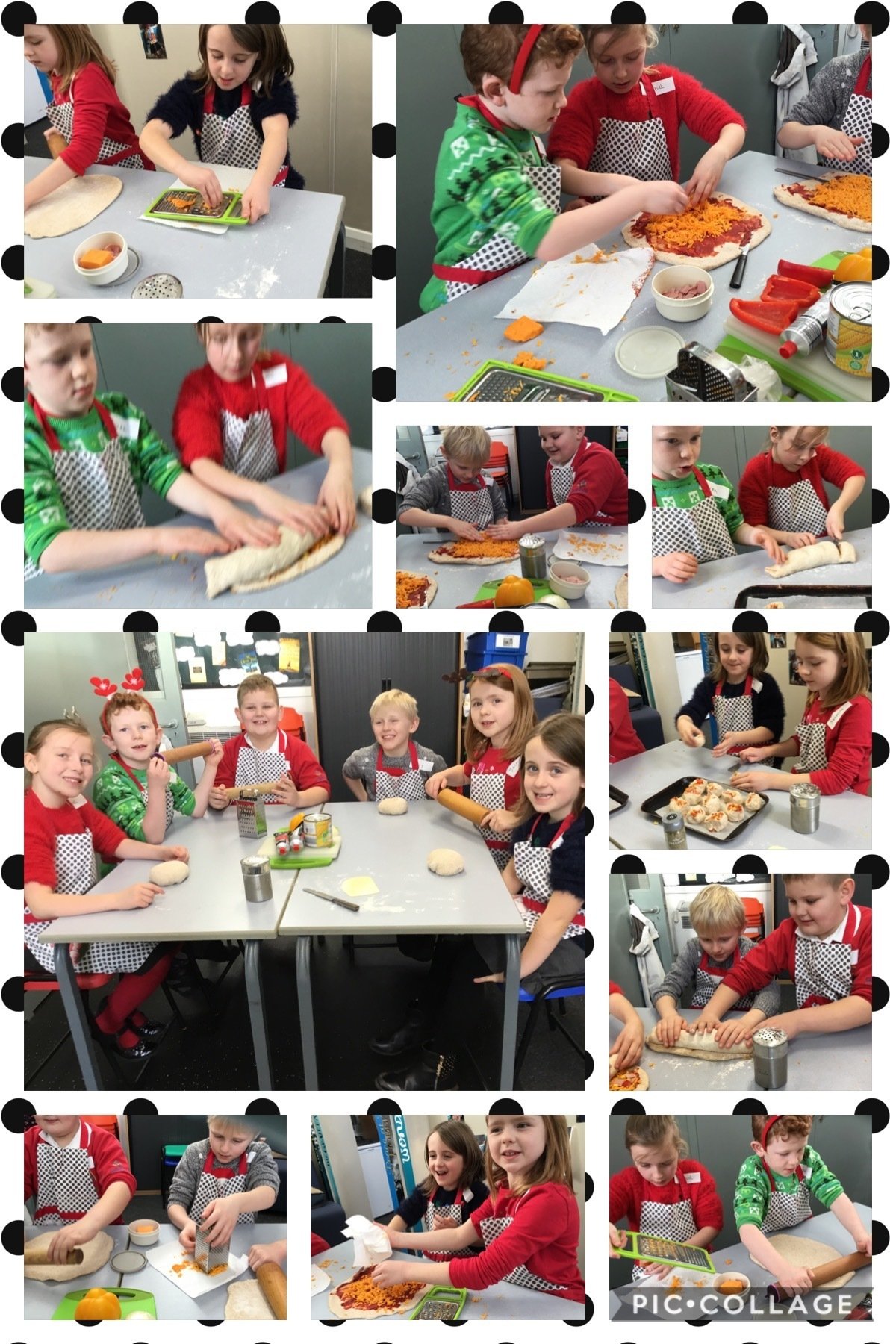 The children have been learning the colours in French this half term. Here is a photo of the children making colourful Elmers.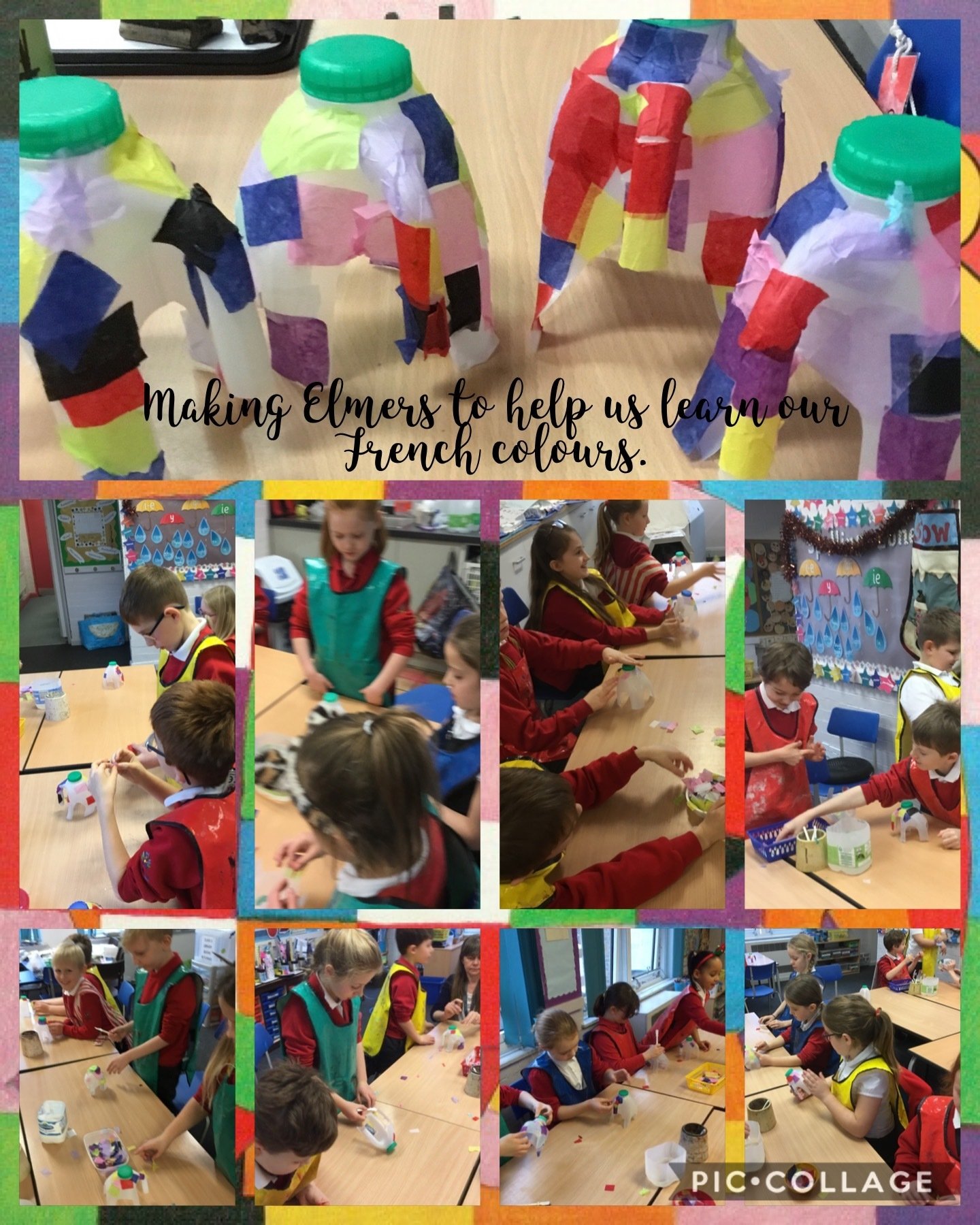 This half term our DT project has been creating a Reading Cushion. To construct the cushion the children learnt to blanket stitch and to attach a pocket using running stitch. The designs on the pocket are inspired by the children's favourite book.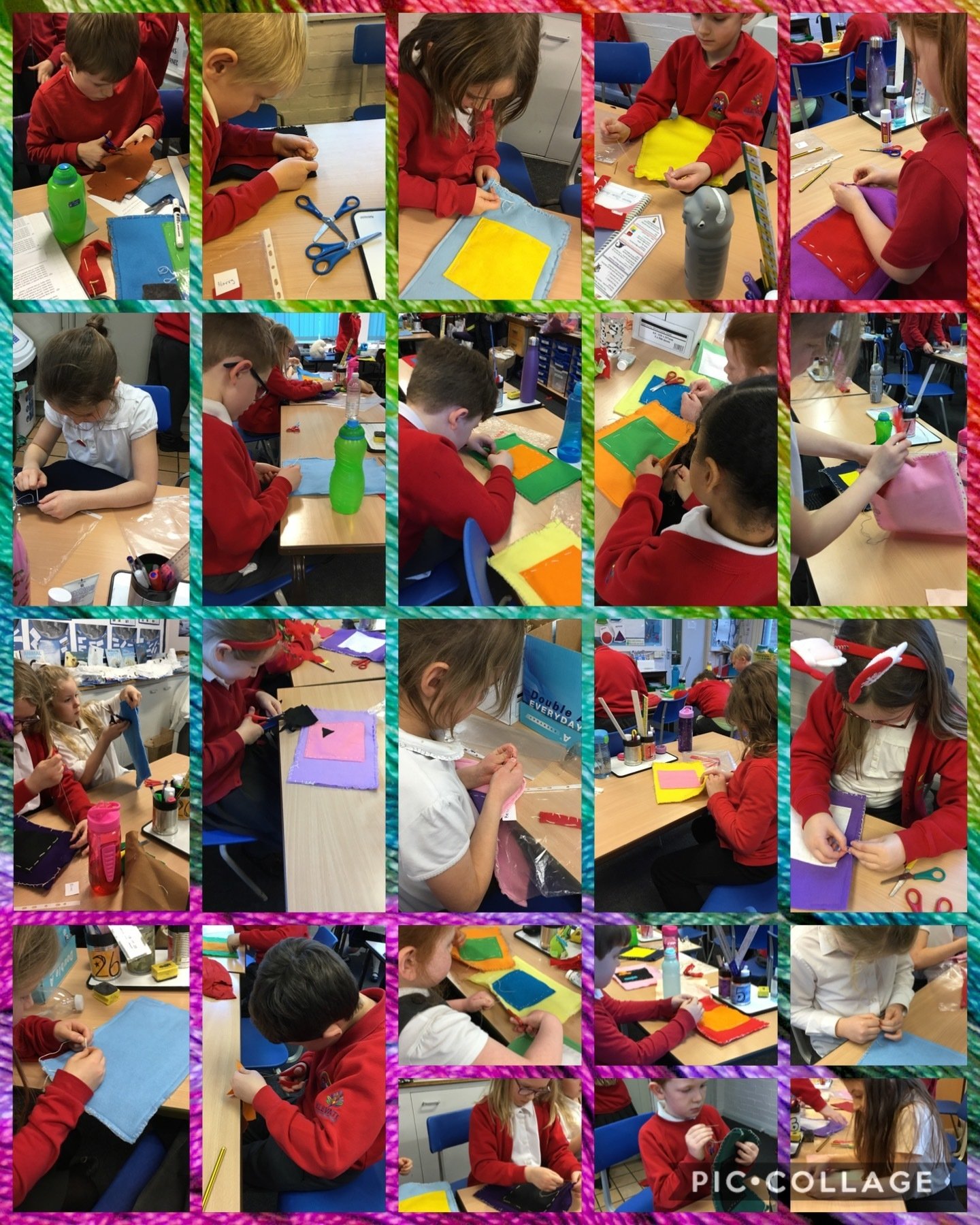 Here are some photos of our finished cushions:
Autumn One
In Science we covered rocks and soils. As a class we investigated different types of rock and tried to classify them in to different groups.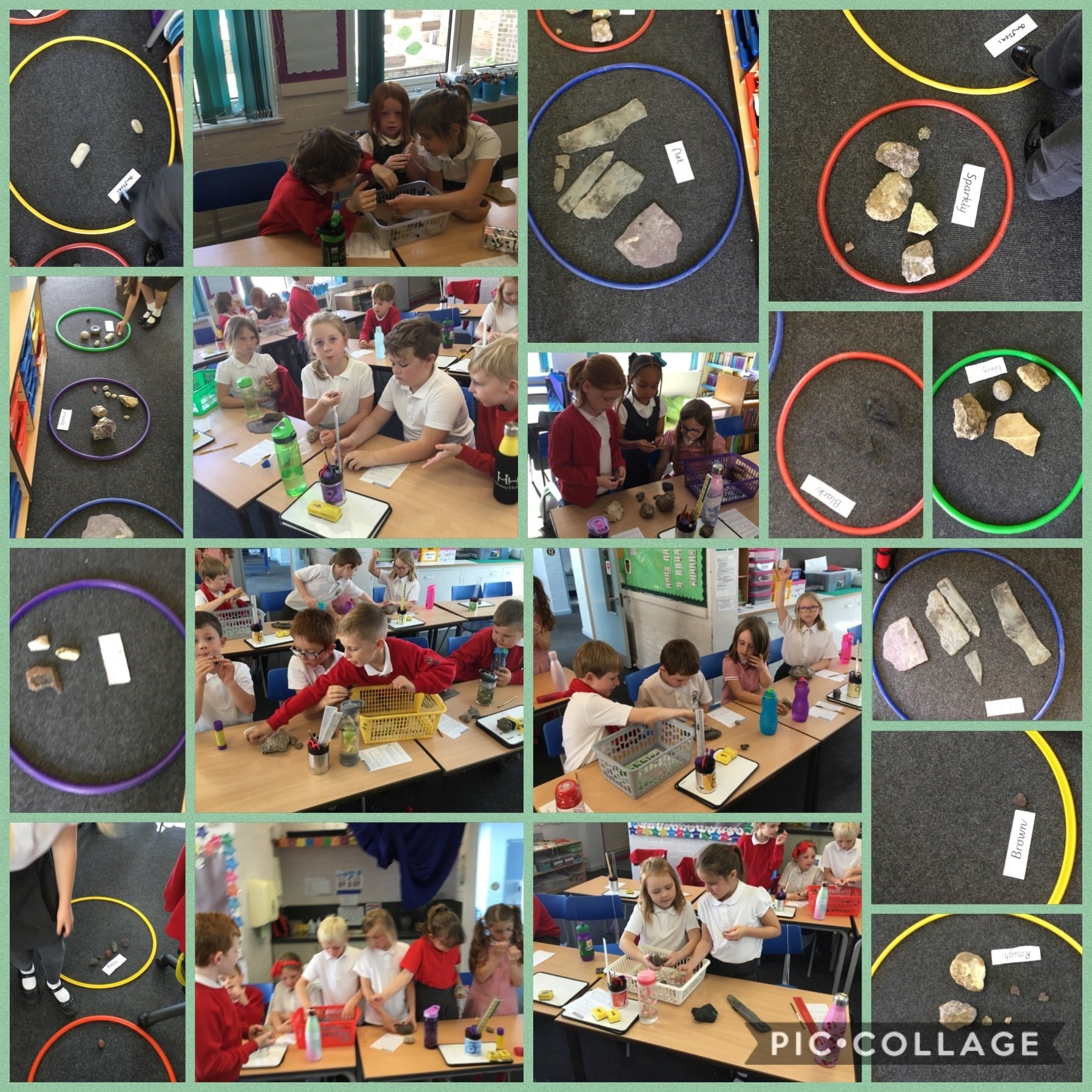 We moved on to explore the different properties of rocks and how this could help us sort them. We also looked at how fossils are formed and what they can tell us about the world's past.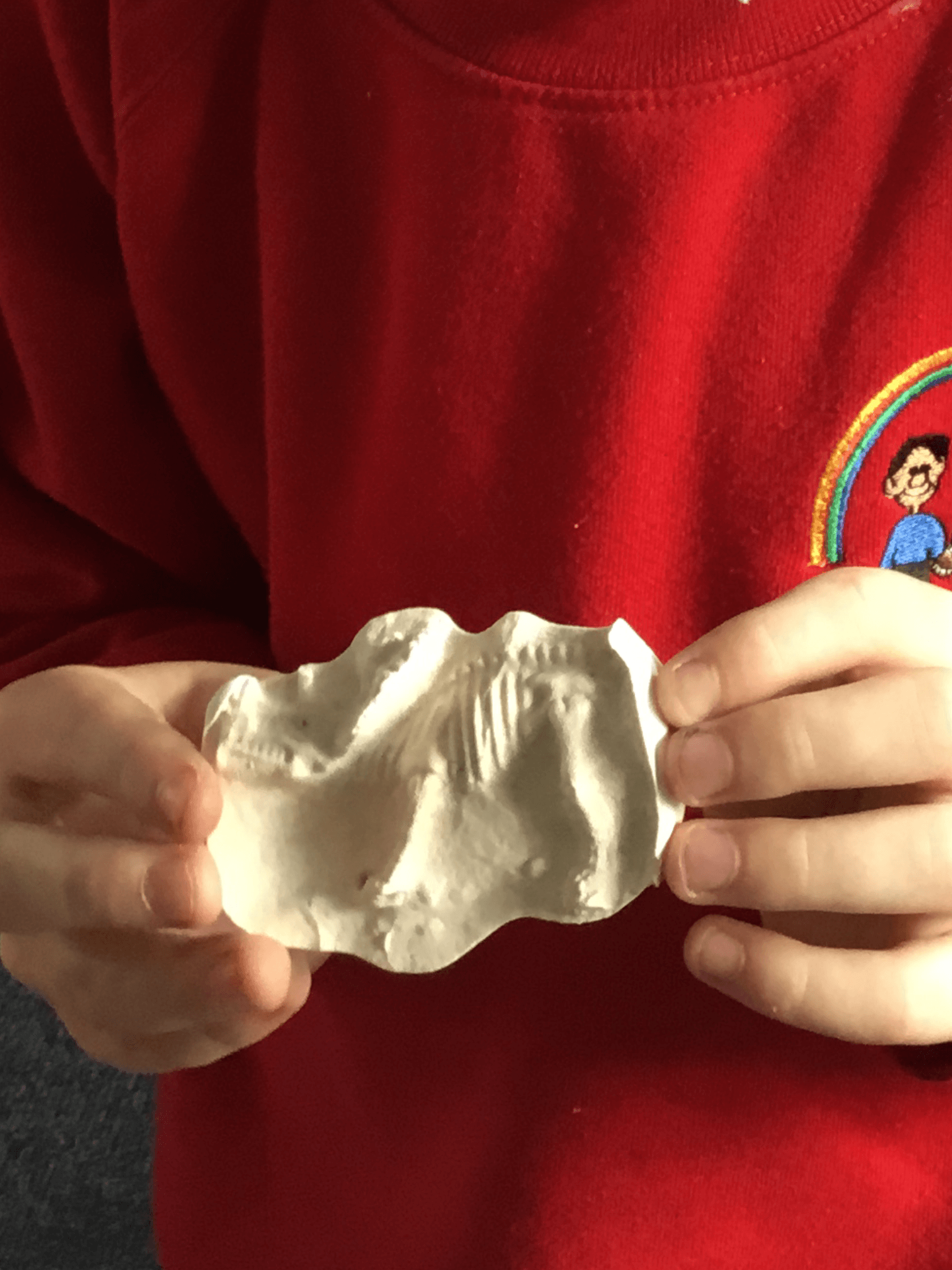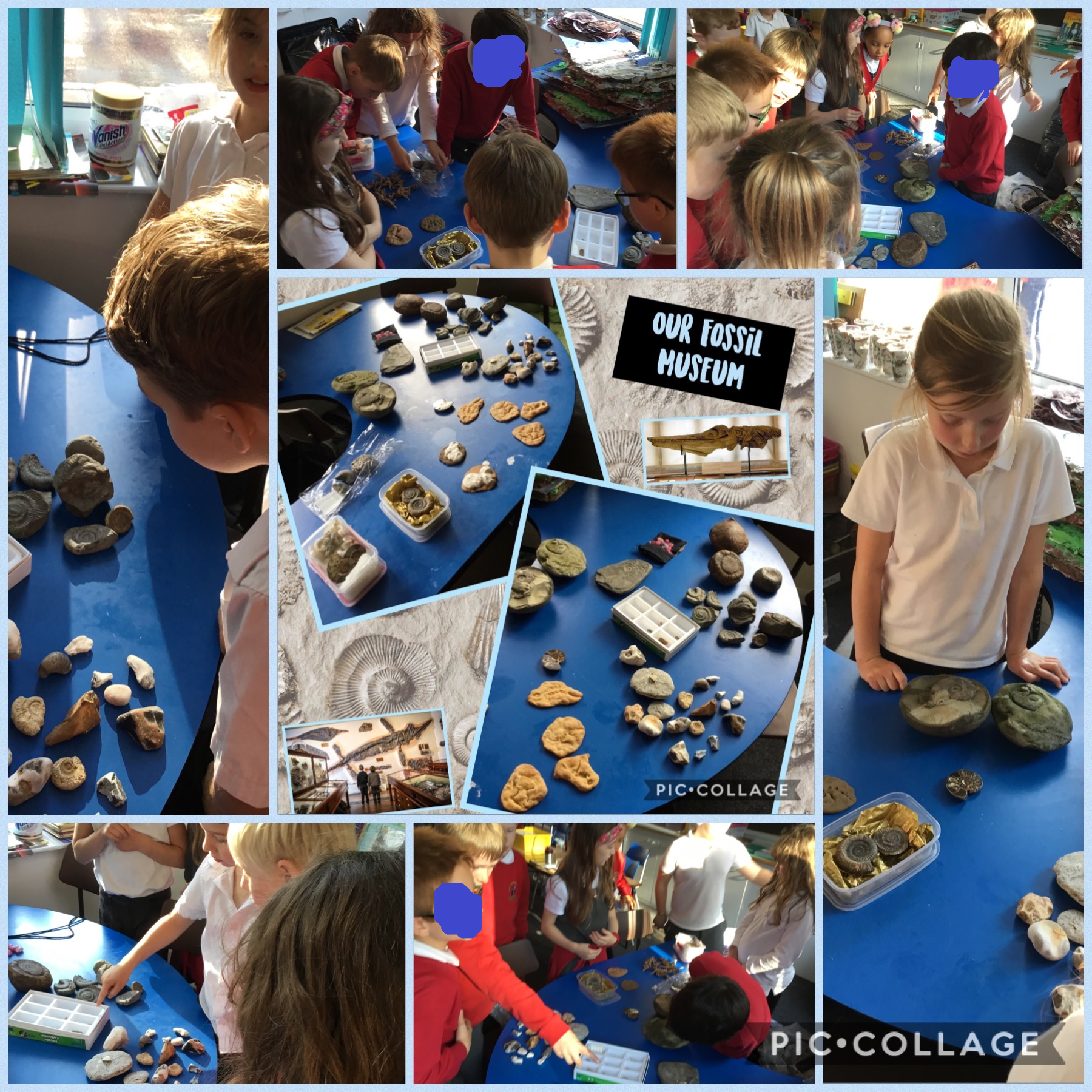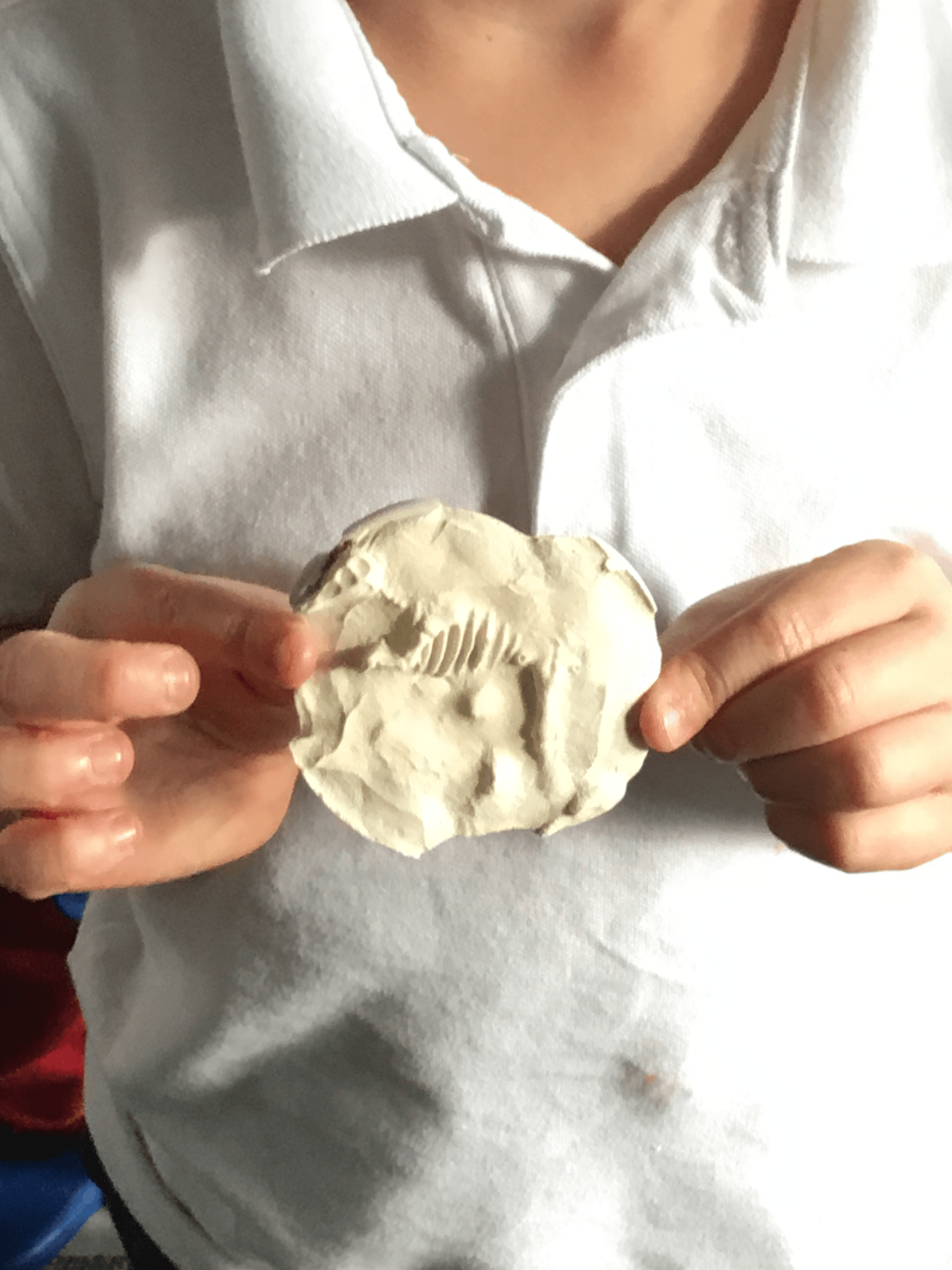 Finally we donned our gloves and used magnifying lenses to examine different soil samples. We were comparing our own garden's sample to our partner's.