Class 3's Wonderful Work
Class Three has use of the courtyard at the centre of school. We have be developing it as our Outdoor Maths Area.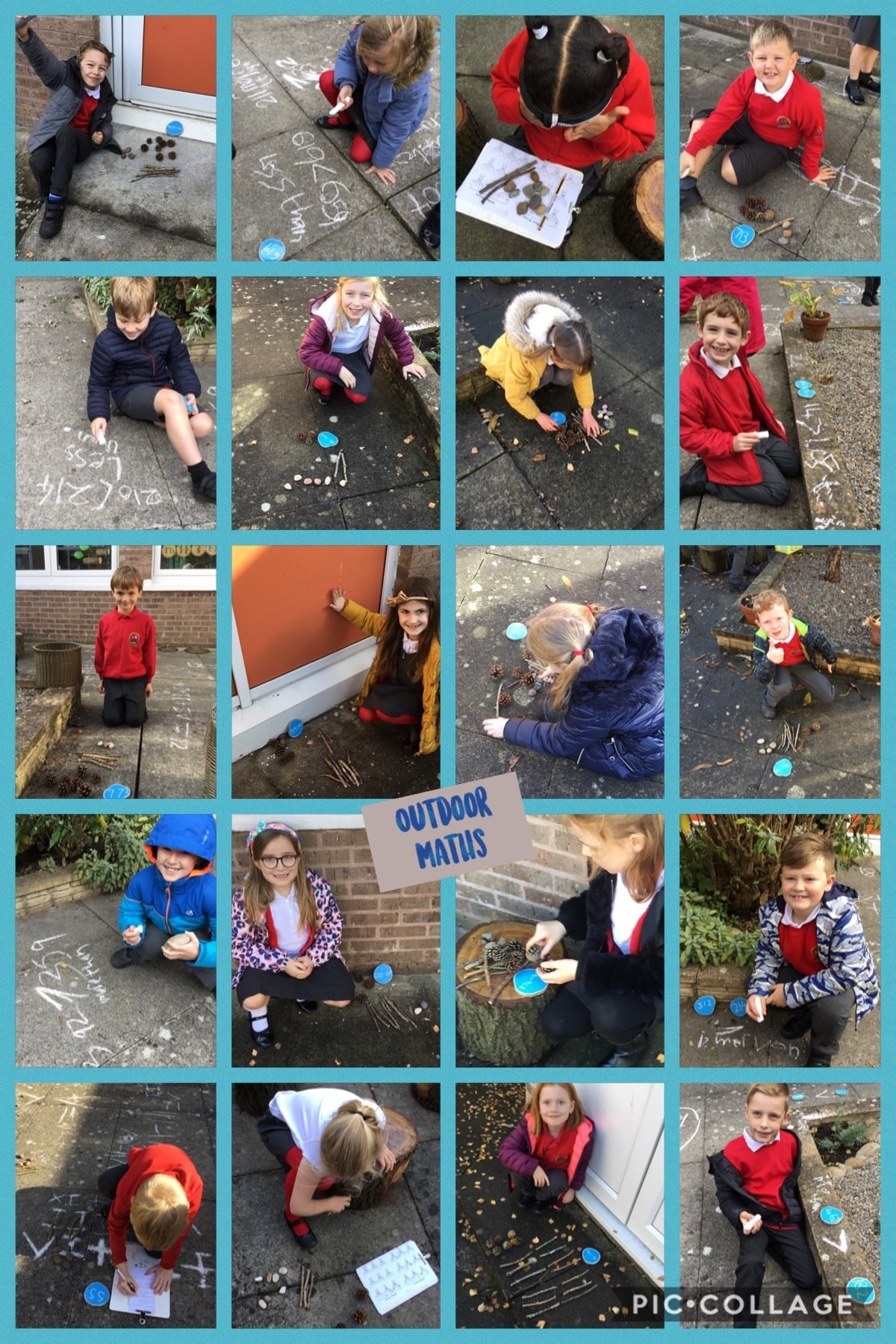 In our History lessons we will investigate what we might need to survive in the Stone Age.
As part of our Launch Day we looked at how to find food and shelter, make tools go hunting and make 'bone necklaces .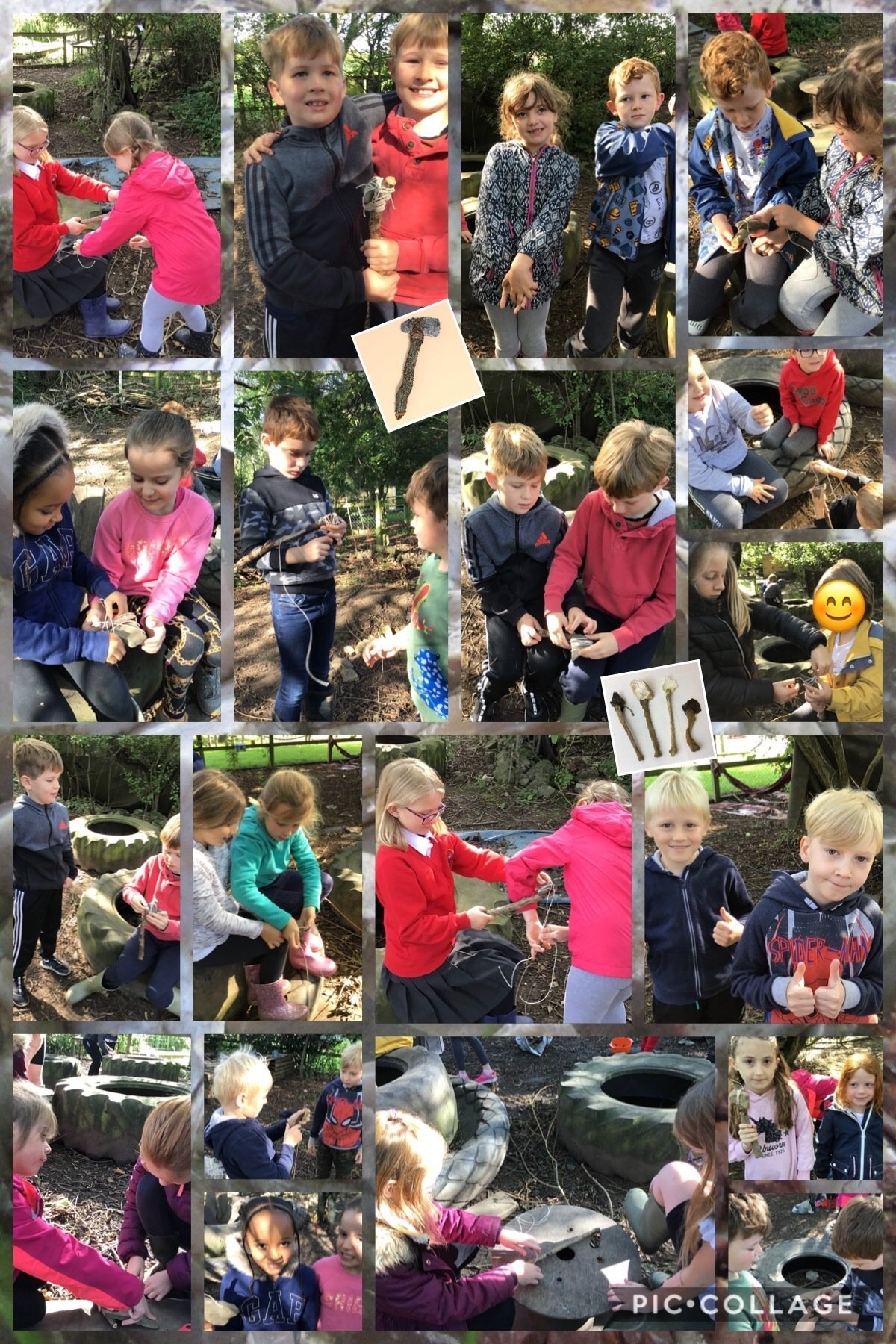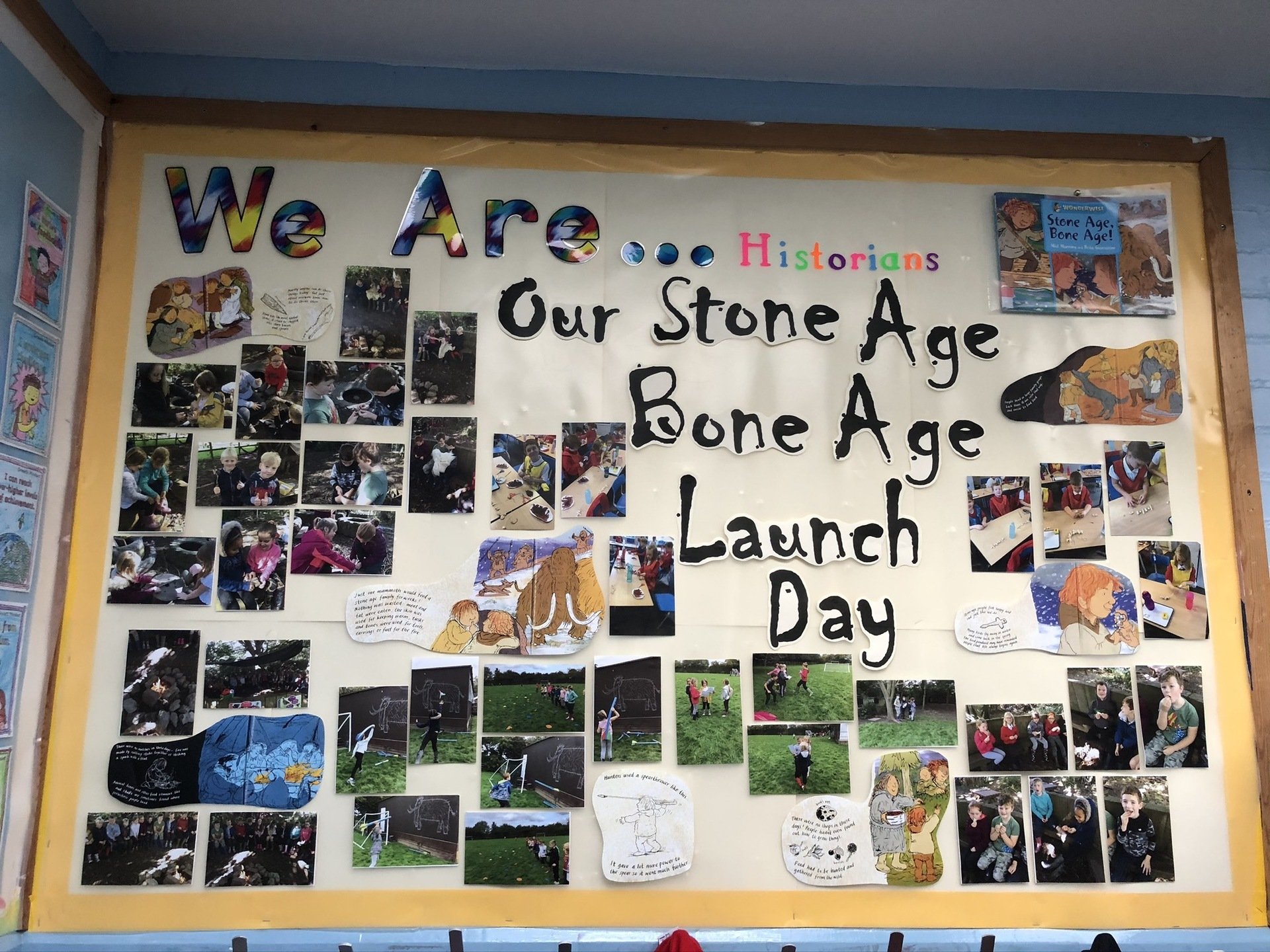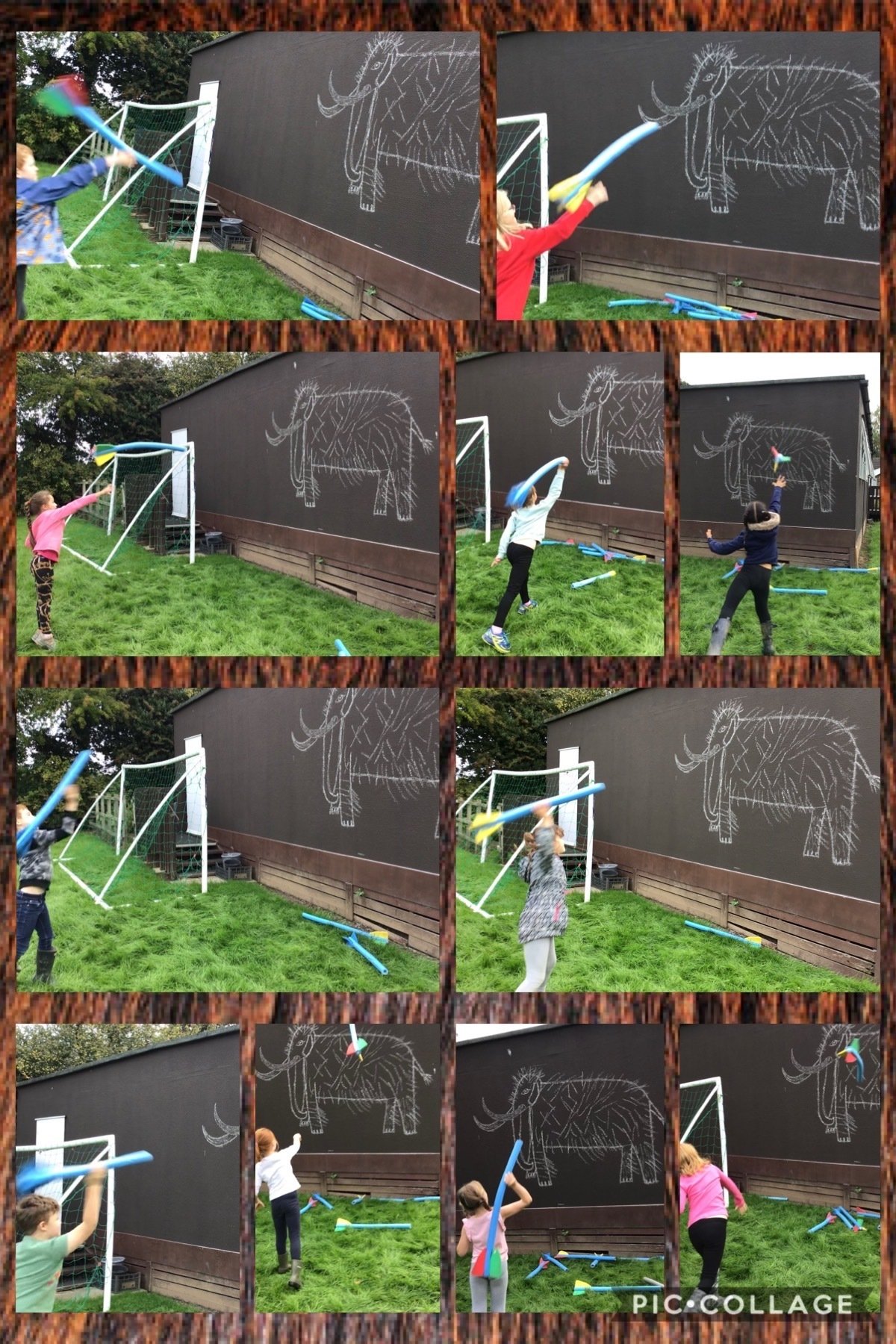 Using maps we learnt about how Britain changed over the last 10,000 years. Our paper mache models show how the sea levels rose and the land bridge between Britain and the continent was covered in water.
Here are our models of Doggerland, Dogger Bank and Britain now.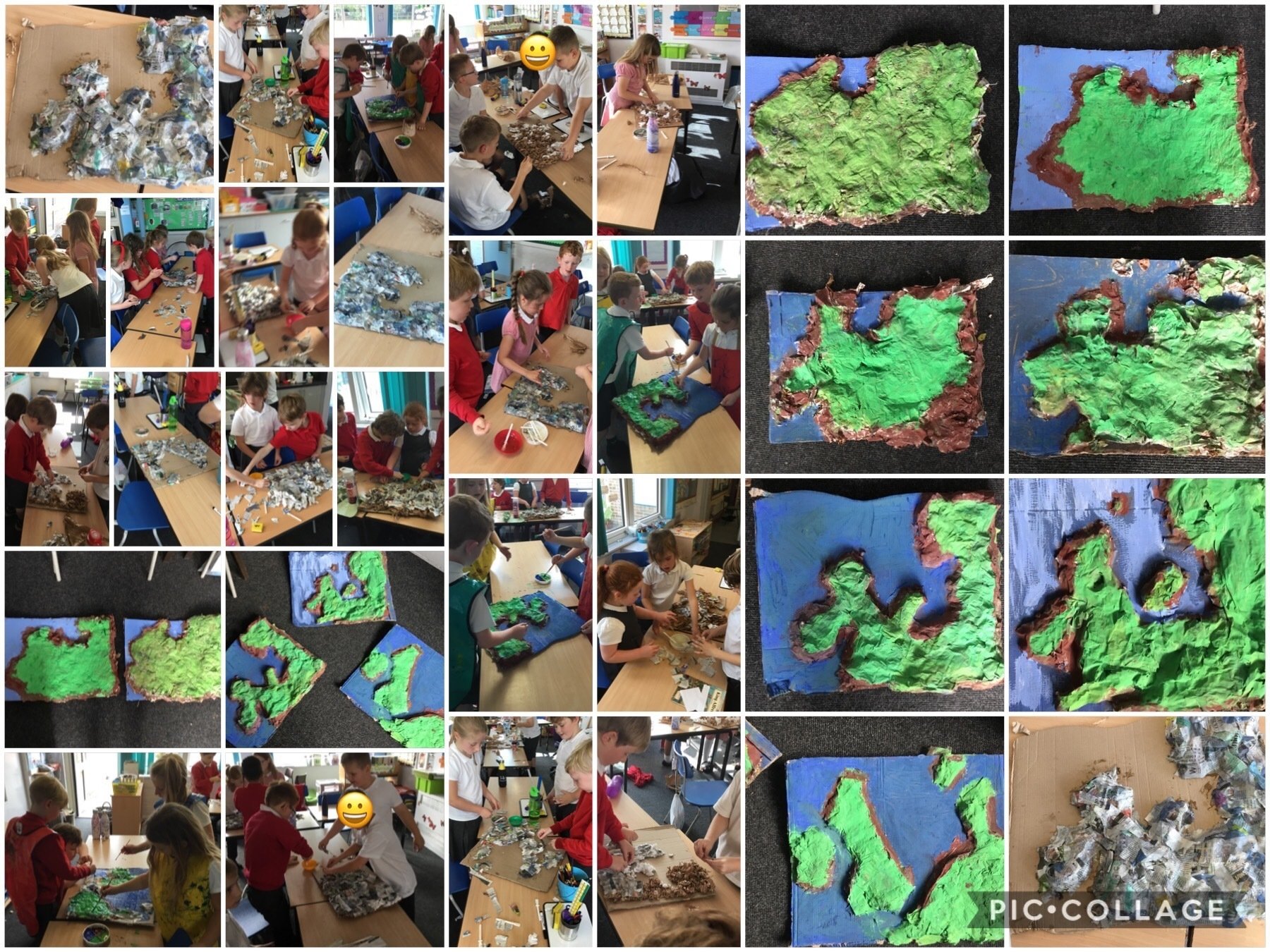 We travelled through time, using the time lines we created, to the Bronze Age and explore how life changed when new cultures mixed and brought new ideas to Britain. We built 'Biscuithenge' to help us with our learning about Stonehenge.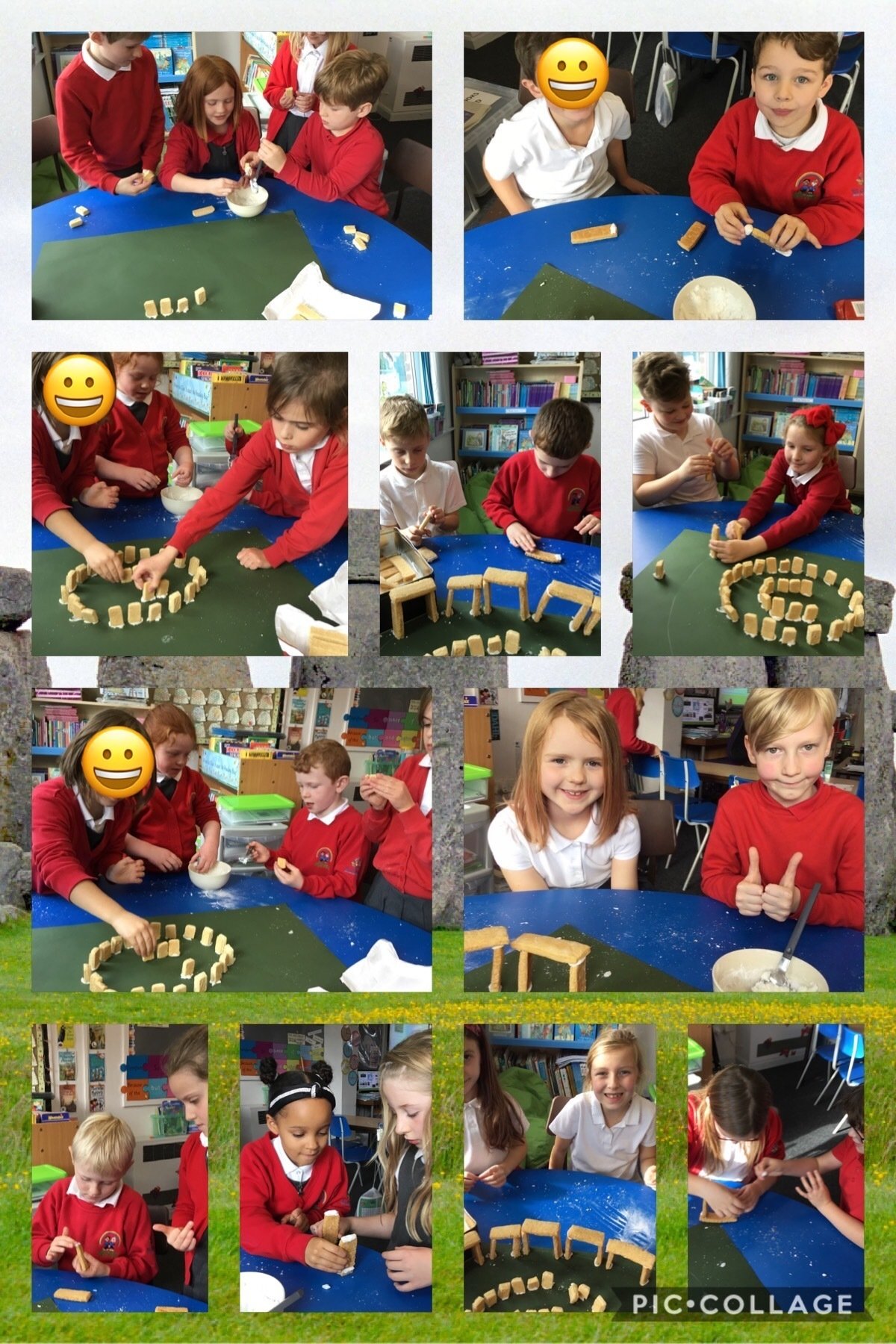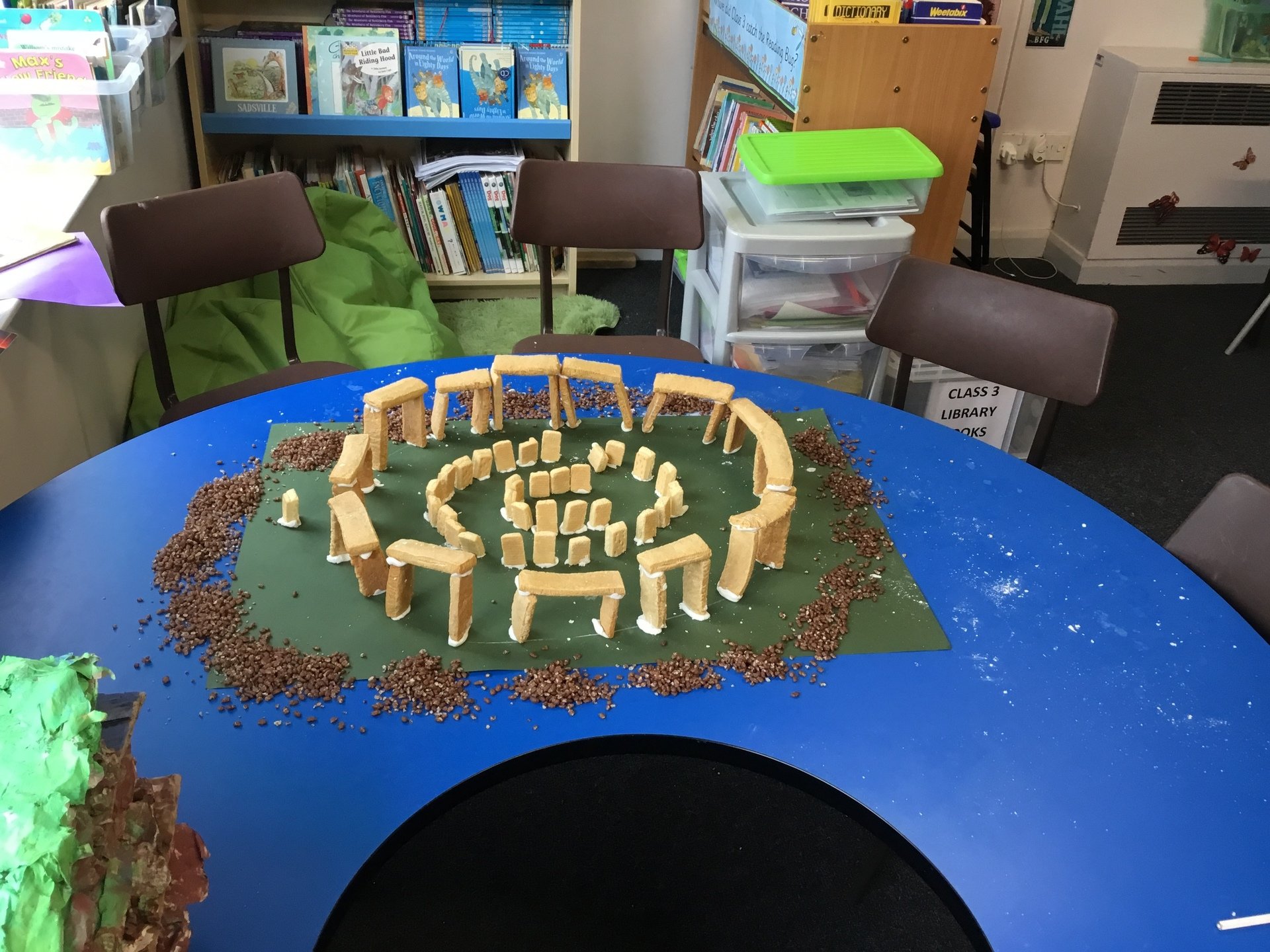 Our English is linked to our Stone Age to Iron Age topic. We will read the book Stone Age Boy to inspire the writing of adventure narratives and the book 'How to wash a Woolly Mammoth' will help us learn about instruction writing.
In Science we cover rocks and soils. As a class we investigated different types of rock and tried to classify them in to different groups.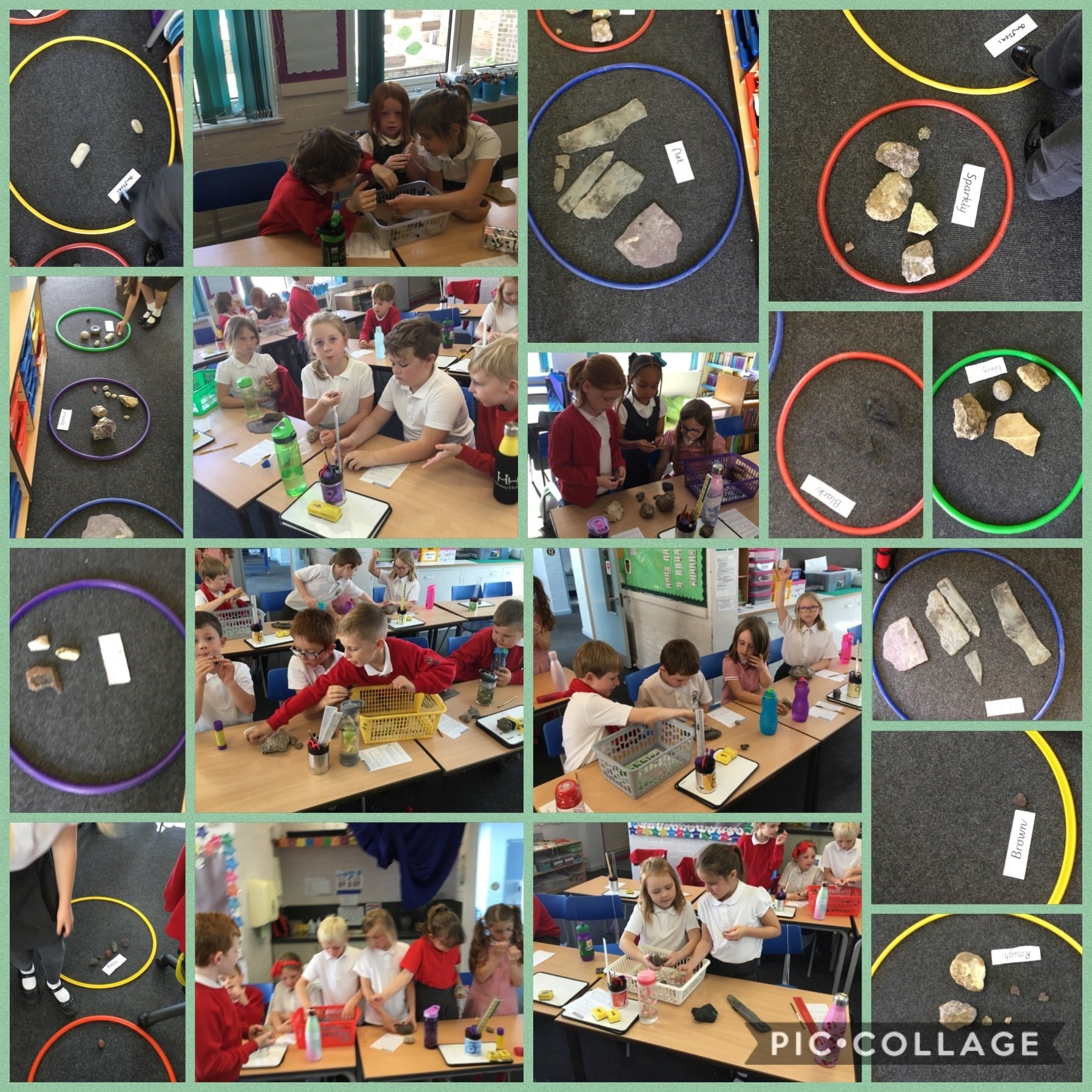 We moved on to explore the different properties of rocks and how this could help us sort them. We also looked at how fossils are formed and what they can tell us about the world's past.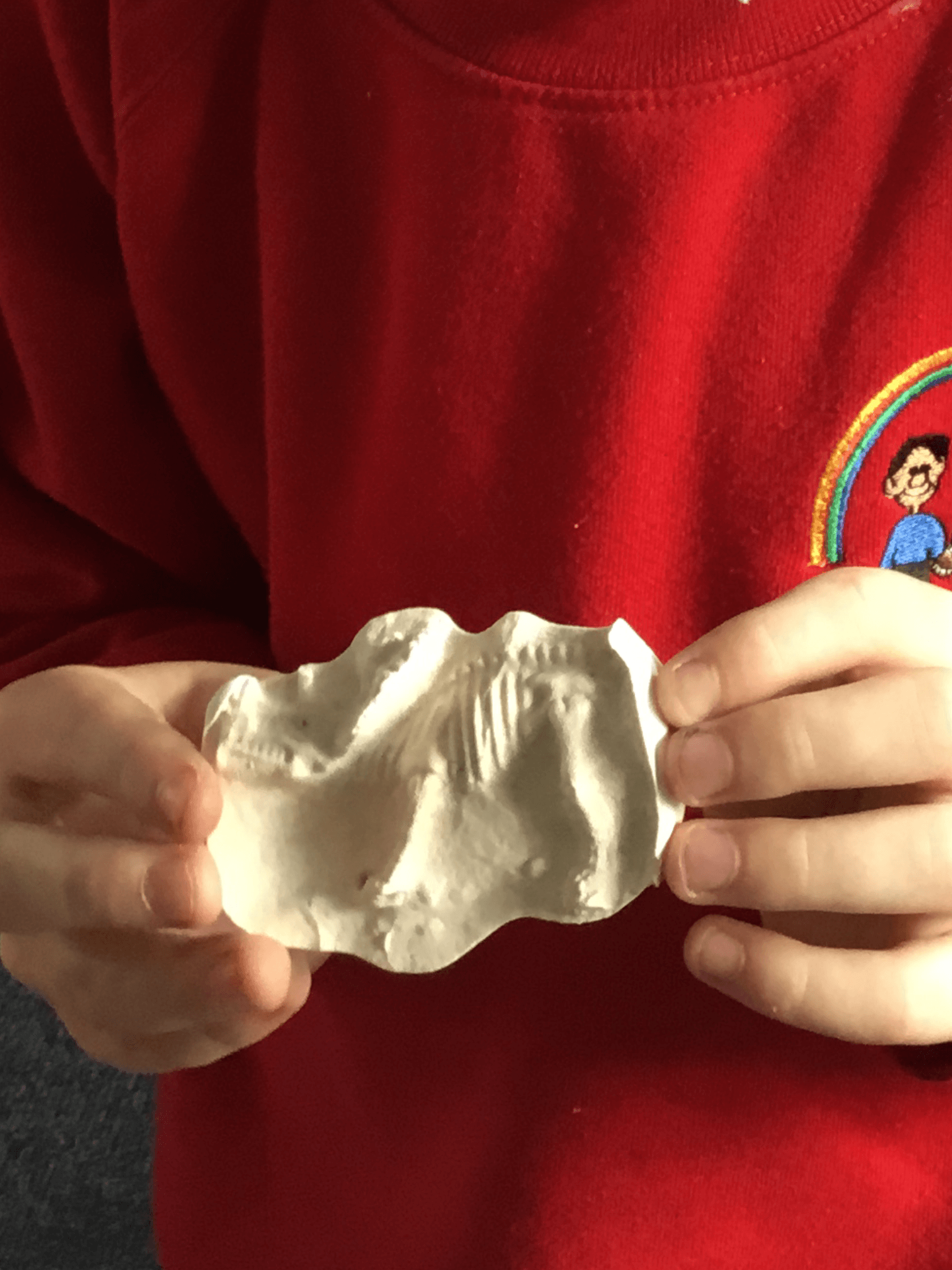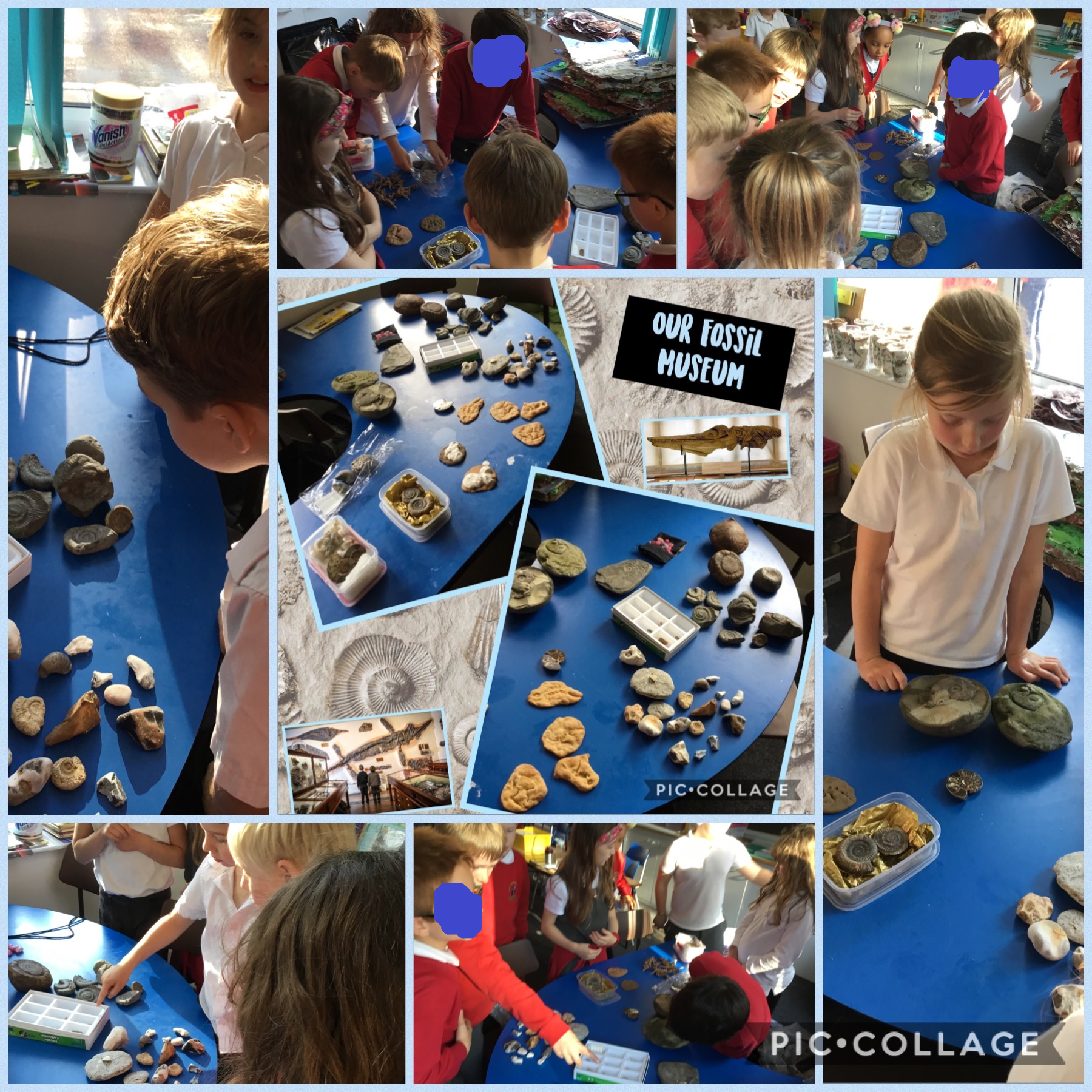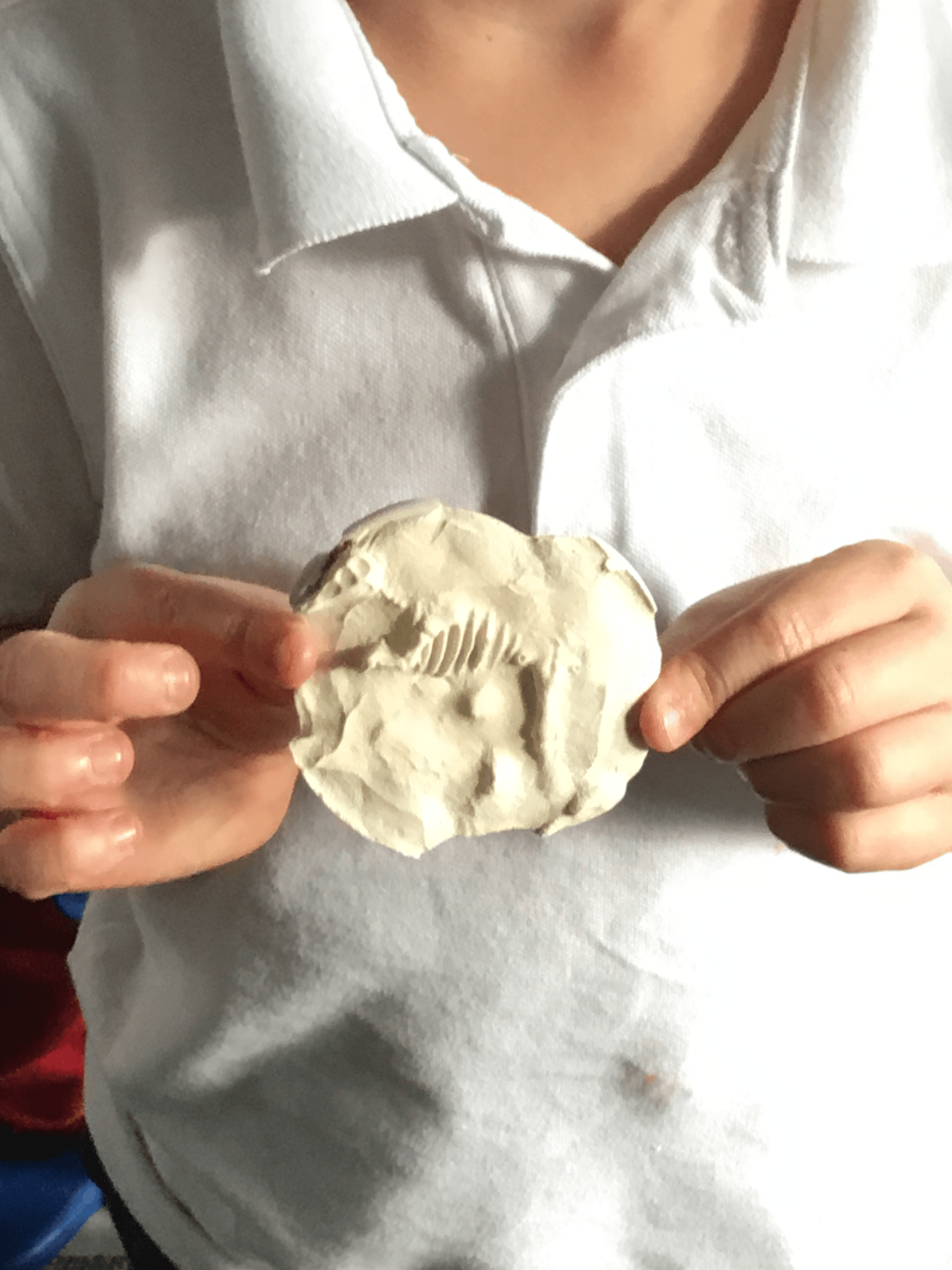 Finally we donned our gloves and used magnifying lenses to examine different soil samples. We were comparing our own garden's sample to our partner's.