Our Home Learning Hub
Please find below plans, resources and activities you can follow while you are at home with your children.
This will be updated regularly by Mrs Preston/Mrs Fowler. They can be contacted as usual via:
Twitter is the most regularly updated channel of communication and a great forum for sharing helpful resources and to share what we're getting up to.
Please do keep in touch and lean on us for support - we are all in this together! Our handle is @CarltonMiniY2
Stay safe, take care and embrace the opportunities in this strange time,
Mrs Fowler and Mrs Preston
Kindness in Lockdown Calendar Challenge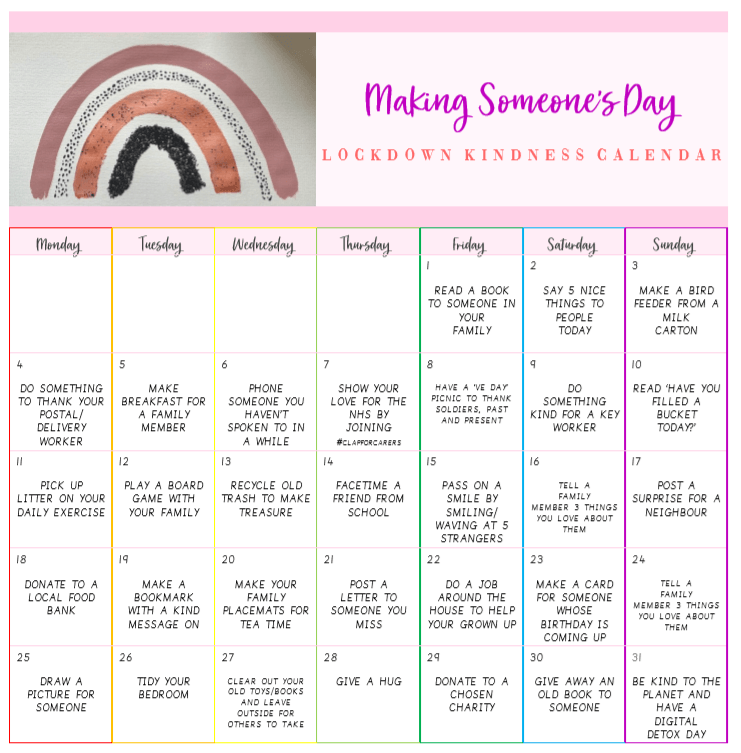 Highlights from....

This week is...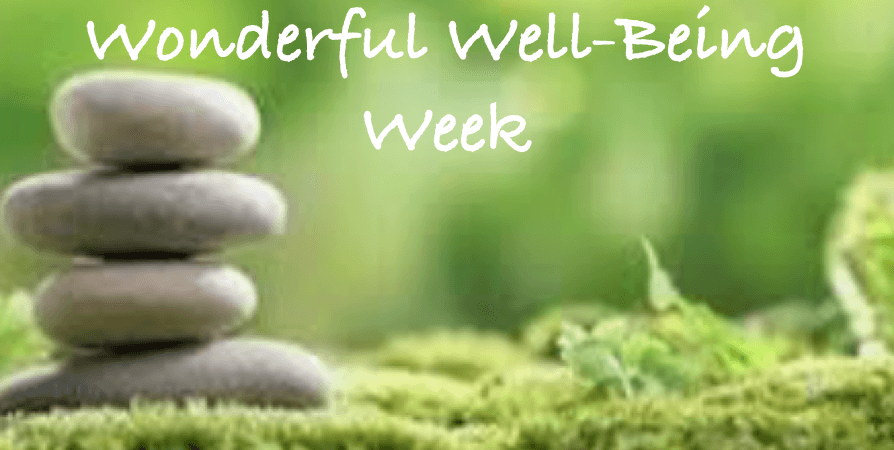 This week should have been May half term week. You have all been working so incredibly hard, you can take a week off and have a chill out! Your amazing home school teachers also need a break. So this week is Wonderful Well-Being Week. We are using the Five Ways to Well-Being, and each day you will find a few activities if you would like to have a go at them. Take some time, enjoy the sunshine and have a well-deserved rest.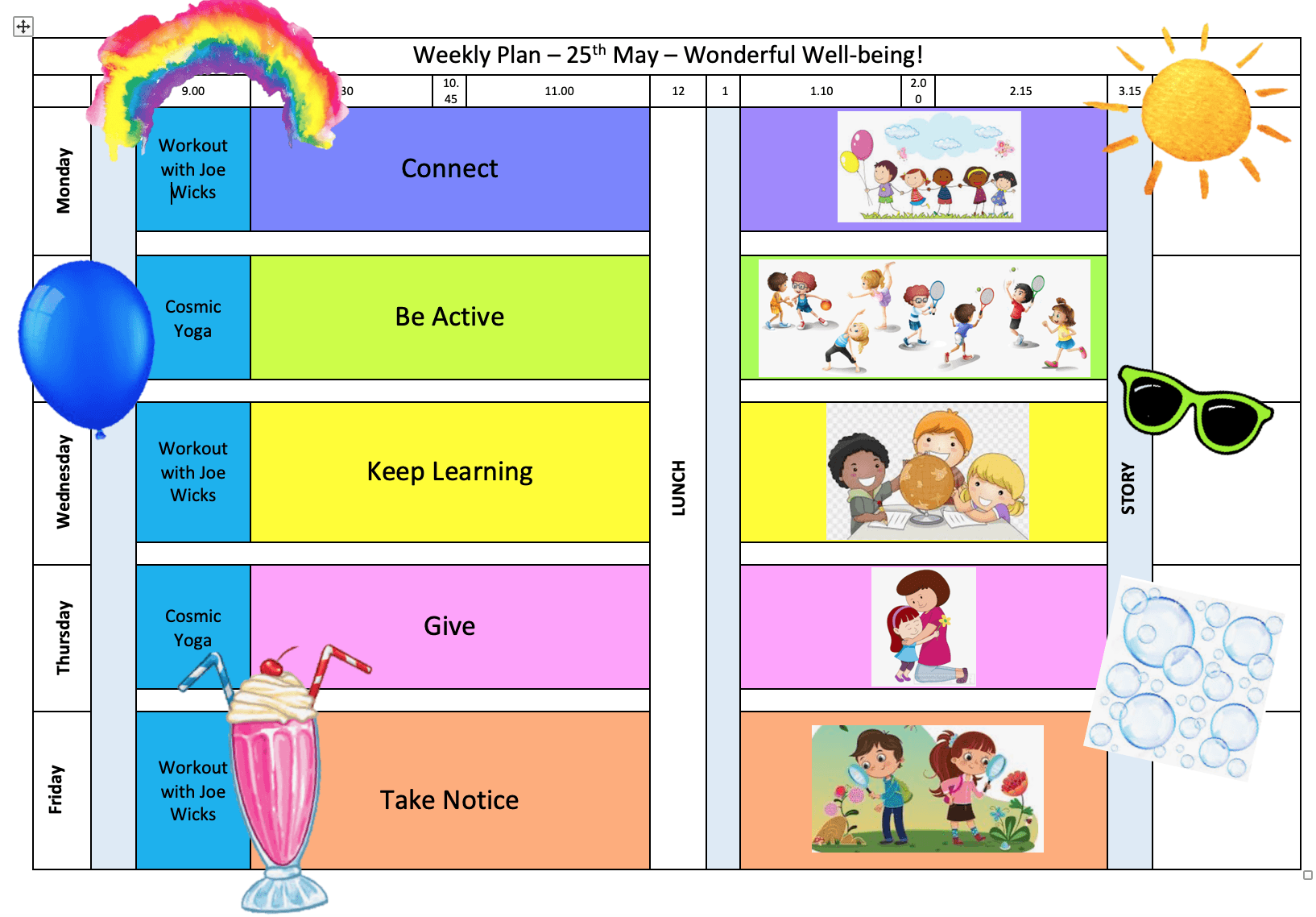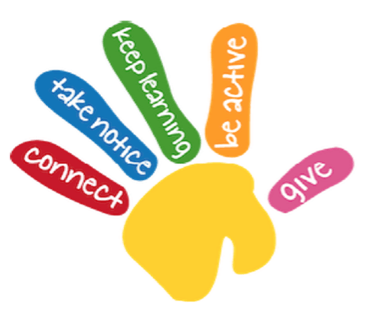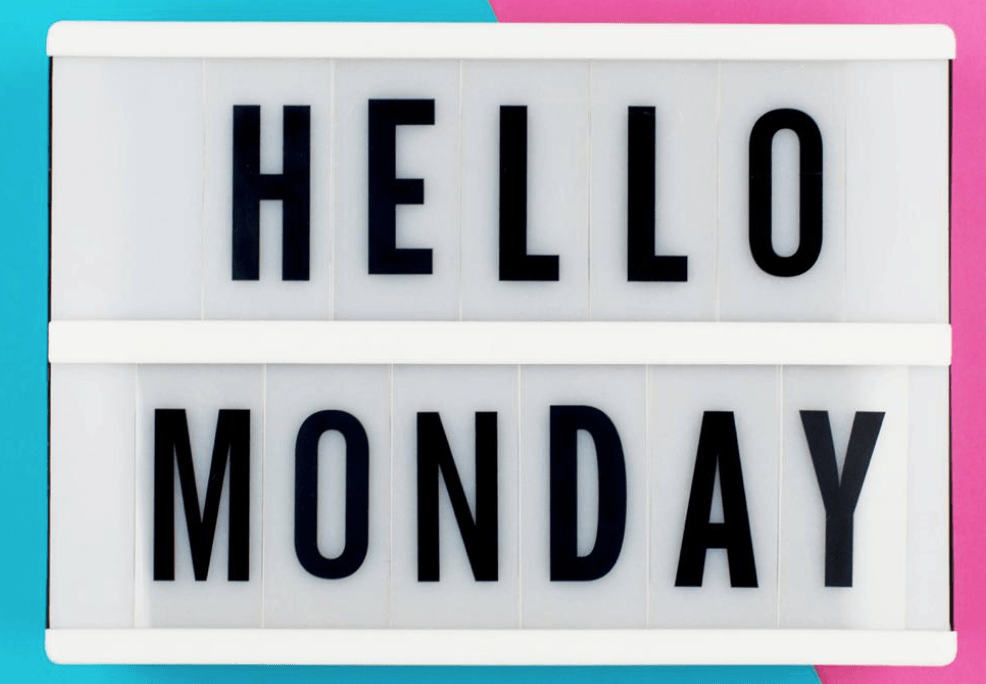 Connect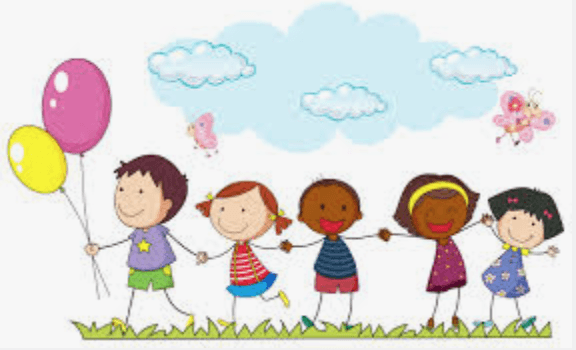 It is important to stay in touch at this time, to spread friendliness and happiness in the community.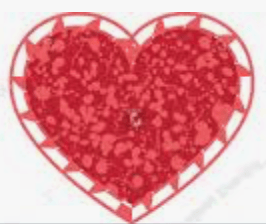 Connect Challenges: Write or make a happiness card - post it through a neighbour's door; give it to a shop worker; a delivery person or stick it on your window. Make your own, or use these templates.

Draw a family tree, decorate it and make it look pretty.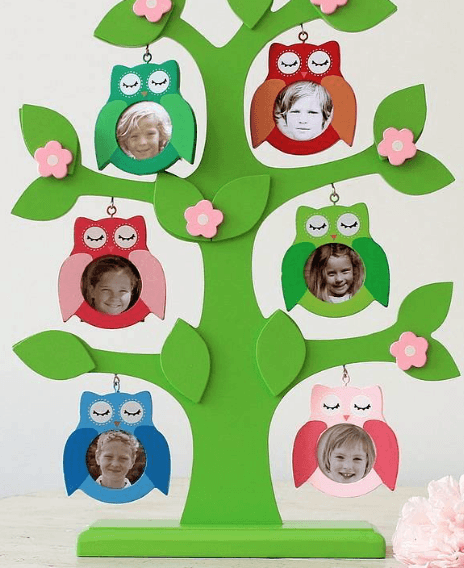 Make up a joke and share it with your family.
Listen to this story of a friendly connection.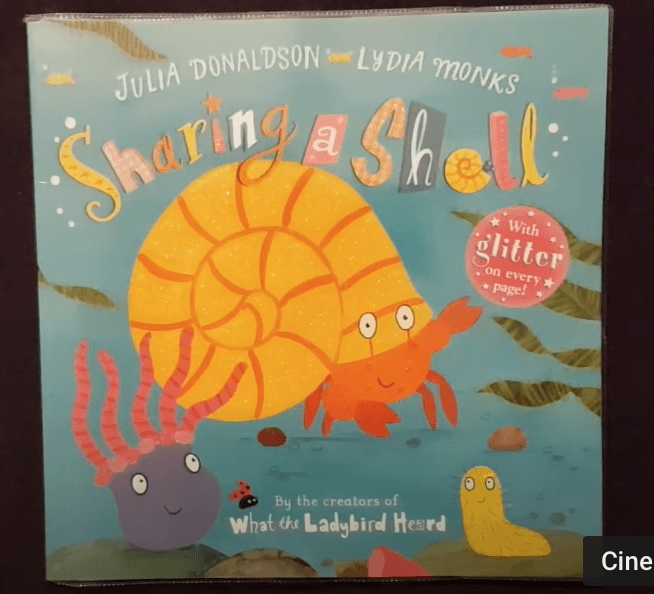 Seed Diary
Lots of you have sent us photos of your fantastic growing.
Have a look at how your seeds are getting on. Have they grown? What do they look like now? Record in your books.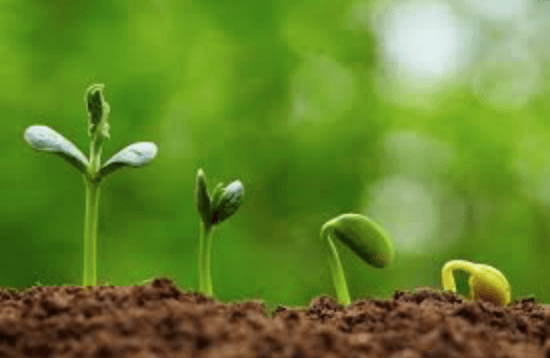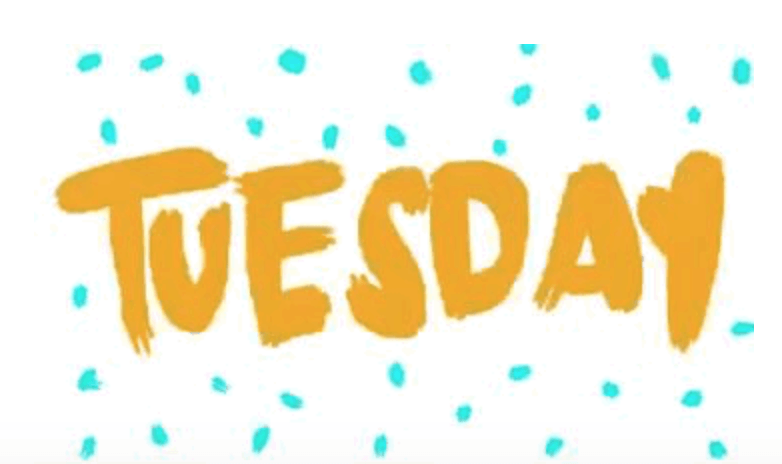 Be Active
Stay active to feel fit and healthy.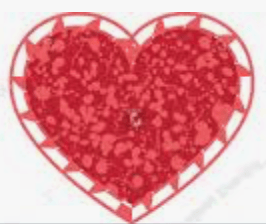 Active Challenges: Go on a Scavenger Hunt - how many things can you fit into a matchbox or a little box?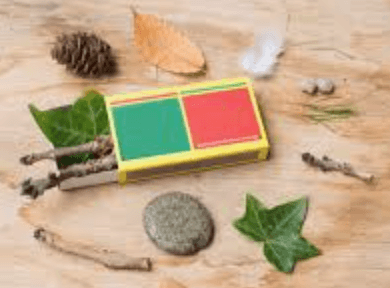 Put on your favourite music and dance for 10 minutes.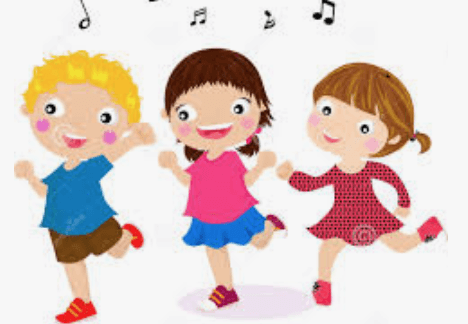 Practise standing on one leg and cleaning your teeth at the same time.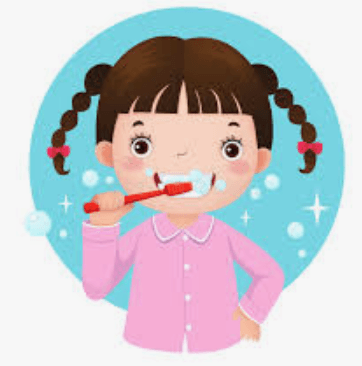 Do the Joe Wicks workout! Or make up one of your own.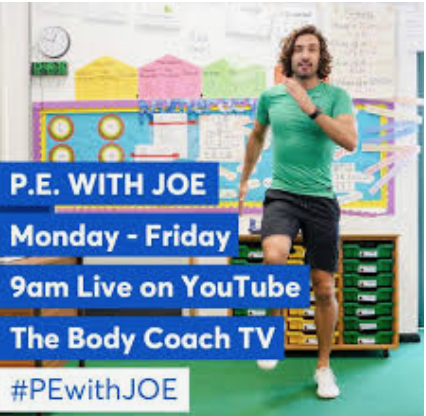 Keep Learning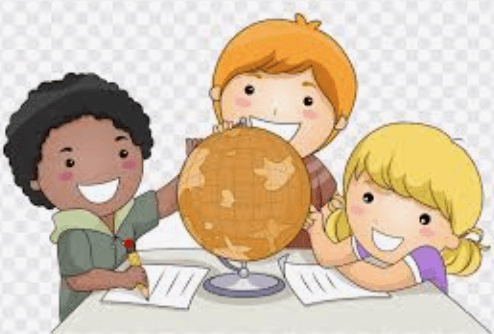 Keep your mind active and ensure your brain continues to make connections.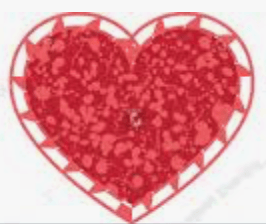 Keep Learning Challenges: Do the well-being word search.
Think of an animal name for each letter of the alphabet.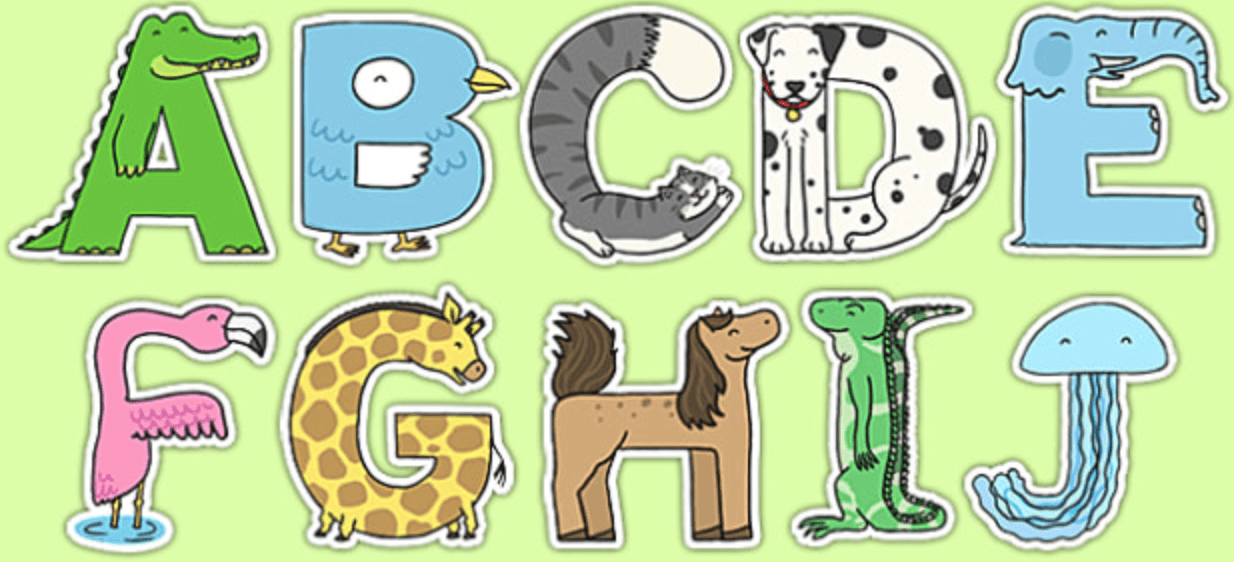 Learn the numbers 1-10 in Italian.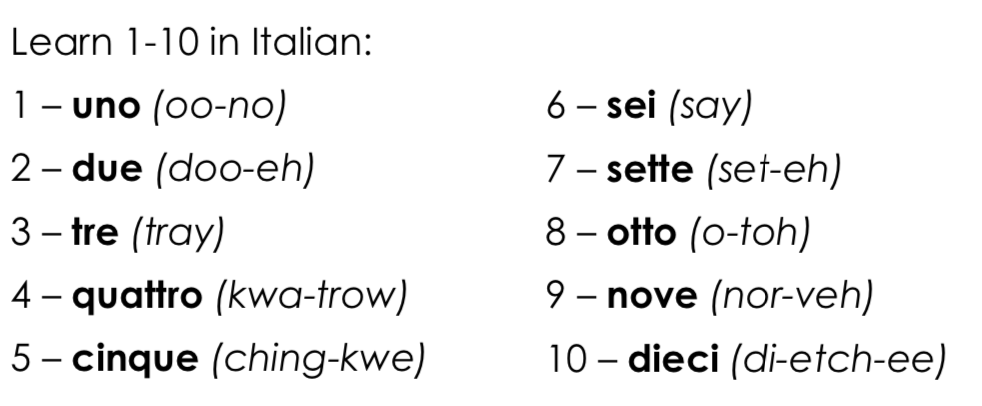 Practise your 3x table with the Numberjacks.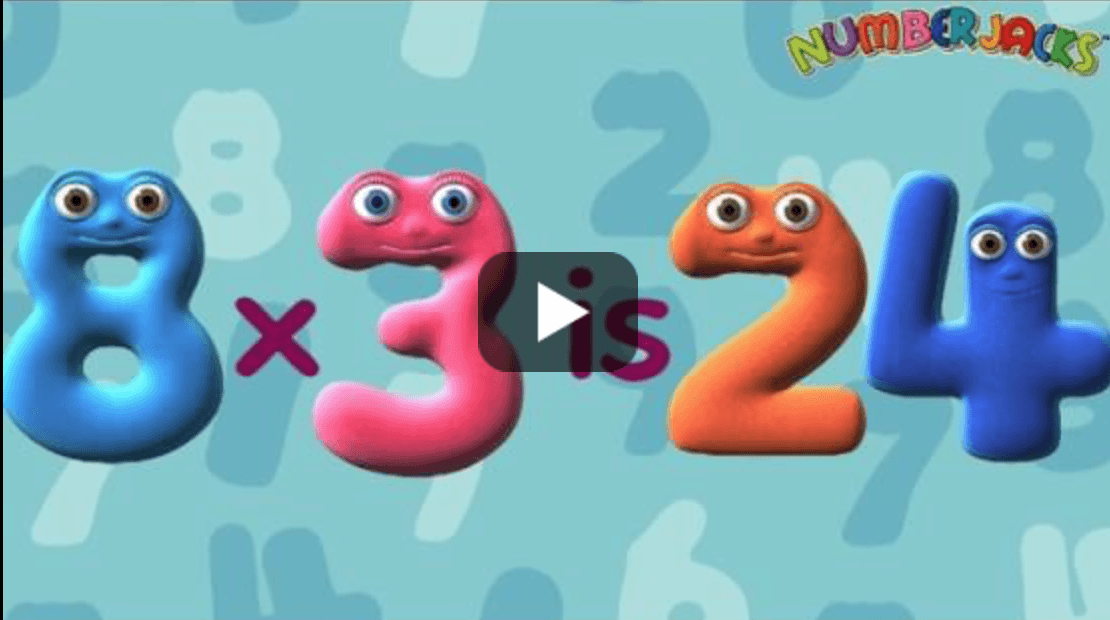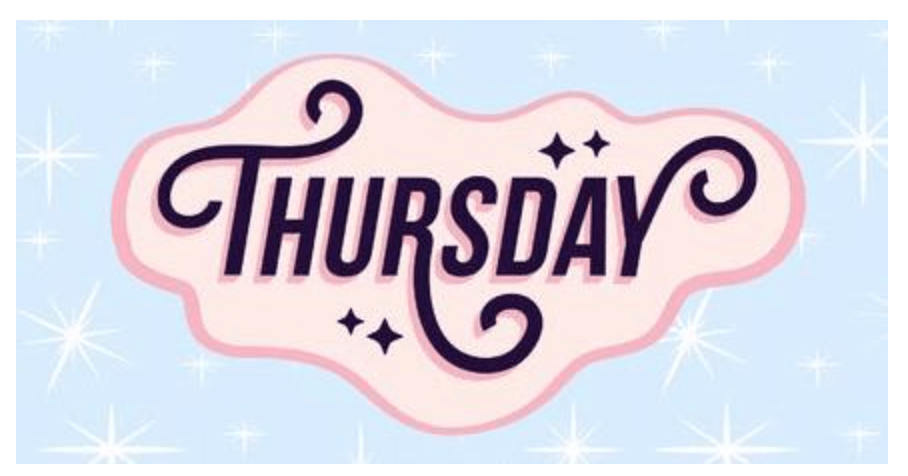 Give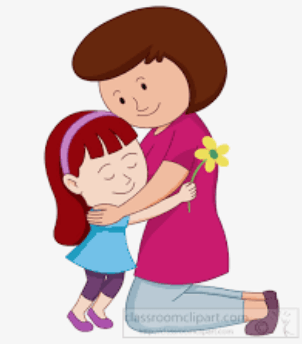 Do something positive for some one else to create a sense of hope and well-being.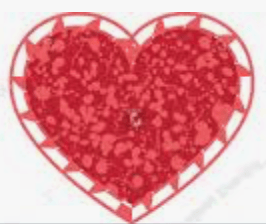 Give Challenges: Clap for the NHS at 8pm.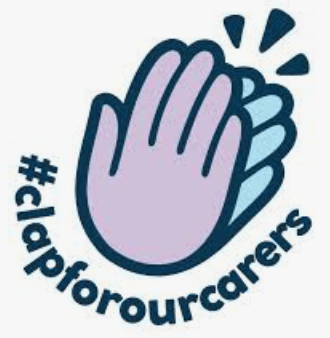 Give a compliment to everyone in your house.
Make a thank you note for your bin collection team - stick it to your bin. Template here if
needed.
Make some smartie biscuits and share one or two!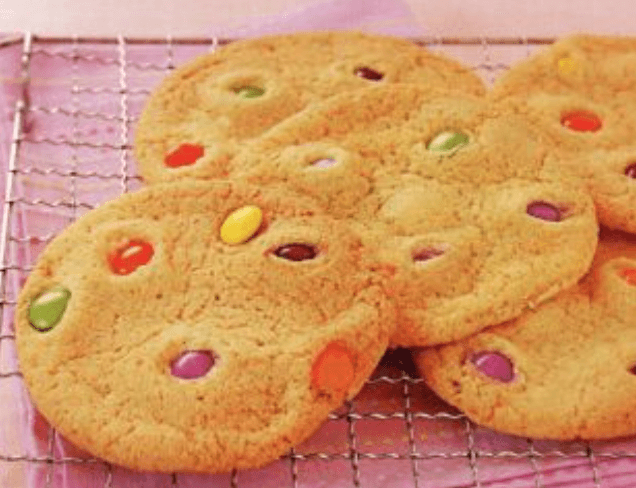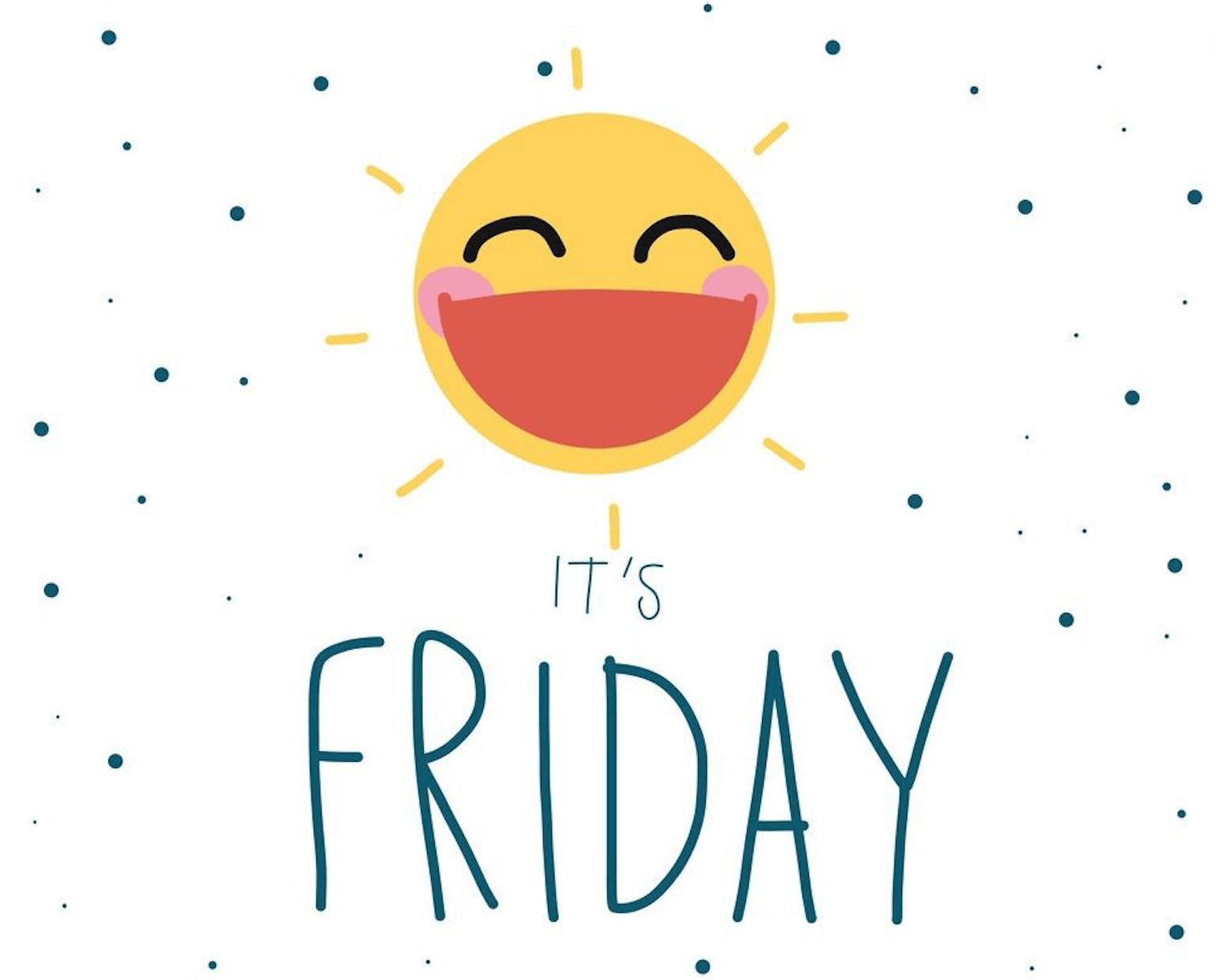 Take Notice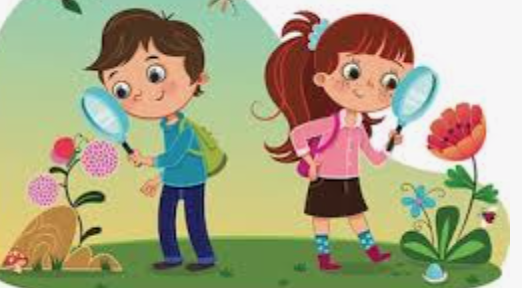 Being aware of your surroundings can make you feel calmer and happier.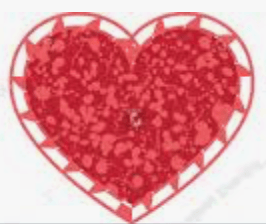 Take Notice Challenges: Do some quiet colouring. Find some sheets here.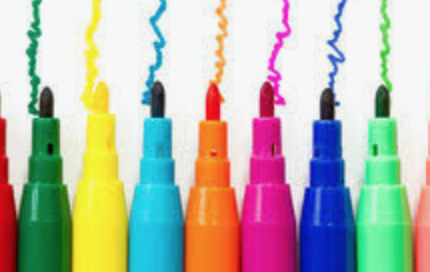 Find a pretty stick, make labels and create a gratitude tree full of things you appreciate.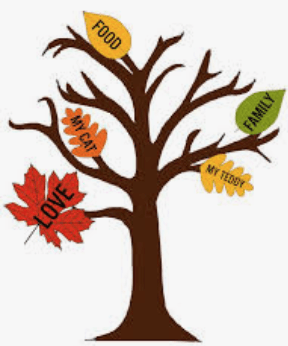 Make a happiness jar, write your happy memories in it, so when you feel sad you can look at
your happier moments.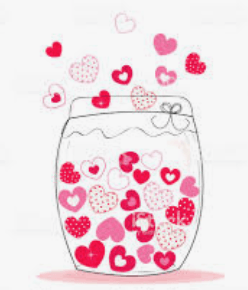 Have a go at this guided meditation.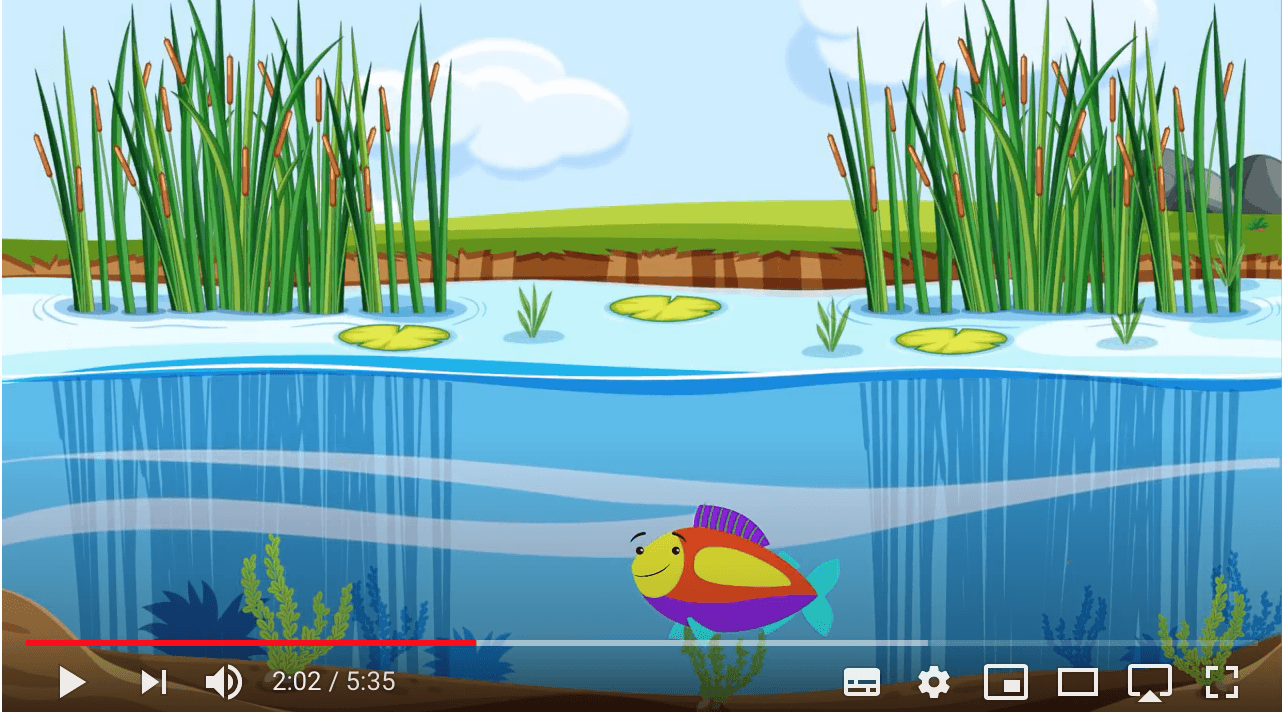 Please tweet us all of your lovely photos -
we love seeing what you are up to and your huge smiling faces!
We hope you enjoy your relaxing week off!
Time Capsule Activity
You can fill out a few pages from this document or use them all to create a time capsule with your family.
Why not bury it for a future generation to find or stow away for a few decades?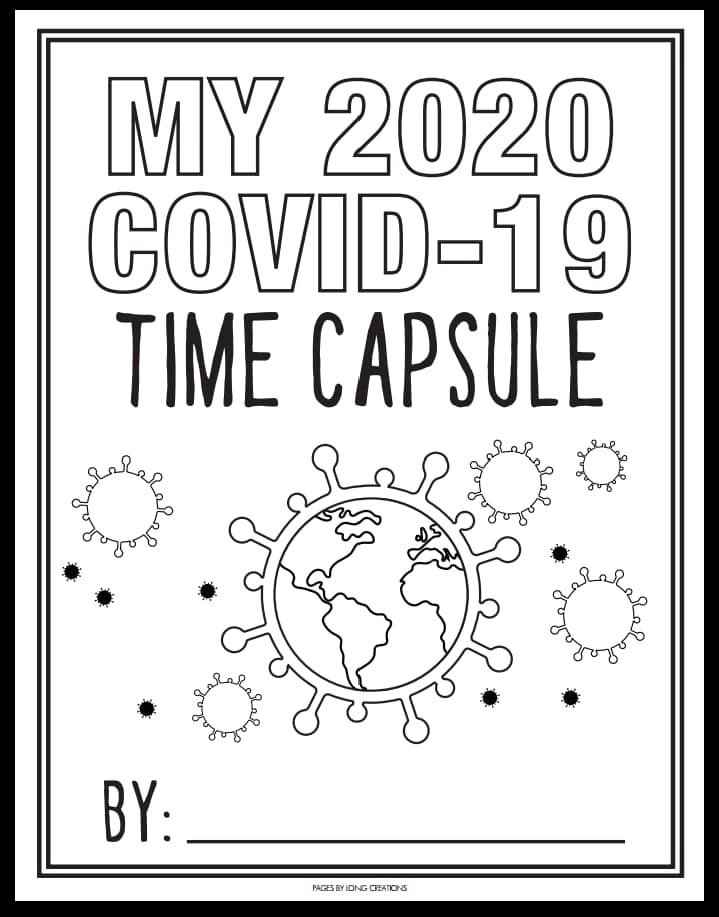 Download it here.
Helpful Information
We will be trying to go outside into our Secret Garden for part of Wednesday afternoon. So we will be having Wellies on Wednesday' as often as possible, please check the class letter to see if we are planning an afternoon outside. Please could the children bring named wellies or shoes that can get muddy and some trousers for gardening in on these days. If anyone has any old tools we could have we would also be very grateful.
Organisation:
Day

Staff

Reminders

Monday

Mrs Preston

Tuesday

Mrs Preston

Wednesday am

Mrs Preston

Wednesday pm

Mrs Fowler

Wellies in school

Thursday

Mrs Preston and Mrs Fowler

PE kit in school

Spelling test

Friday

Mrs Fowler

PE kit in school

Homework (Spellings/Abacus games) given out
Mrs Shorrocks supports us every morning.
Getting in touch - If you need to contact us to discuss anything, we are always happy to help. Please feel free to catch us on the yard, make an appointment or email us:
Thank you for your support,
Mrs. Preston and Mrs. Fowler