A very warm welcome to all the new children and families who have joined us this year. We are in strange times but our school remains a happy place to play and learn.
In the Early Years Foundation Stage children learn through a balance of both teacher led and child initiated activities. Everything we do is based on careful observations of the children so that we can tailor the learning environment and plan activities that are engaging, motivating and exciting.

Muddy Monday
We spend every Monday morning in our wildlife area. We call this Muddy Monday.
We can supply all the children with a full set of fleece-lined waterproofs but ask that parents provide a pair of wellies to keep at school.
PE
We have two PE sessions each week on Wednesday and Thursday.
Please ensure that all PE kit is clearly labelled with your child's name. PE bags should be brought to school on Monday and taken home for a wash at the end of the week. This term PE will be outdoors, when the weather allows, so the children will need a jacket and long joggers or leggings as well as their shorts and T-shirt.
Reading
Reading is a high priority at our school. We want our children to develop a love of books and become life-long readers. In Class R we tell stories and share books several times a day and the children have daily opportunities to develop and practise their reading skills.
Current restrictions mean that books have to be quarantined between being sent home to different households. We therefore intend to send 'reading' books home once a week on a Friday. This means that they should be returned to school on Tuesday to allow time for quarantine. On Tuesday we will send home a library book for you to share with your child. This should be returned on Friday.
Click here for further information about reading in Class R.
The theme for Week 4 is Babies.
We are enjoying lots of stories and songs about babies and we are learning about what babies need.
We will be looking at our own baby photos and talking about how we grow and change.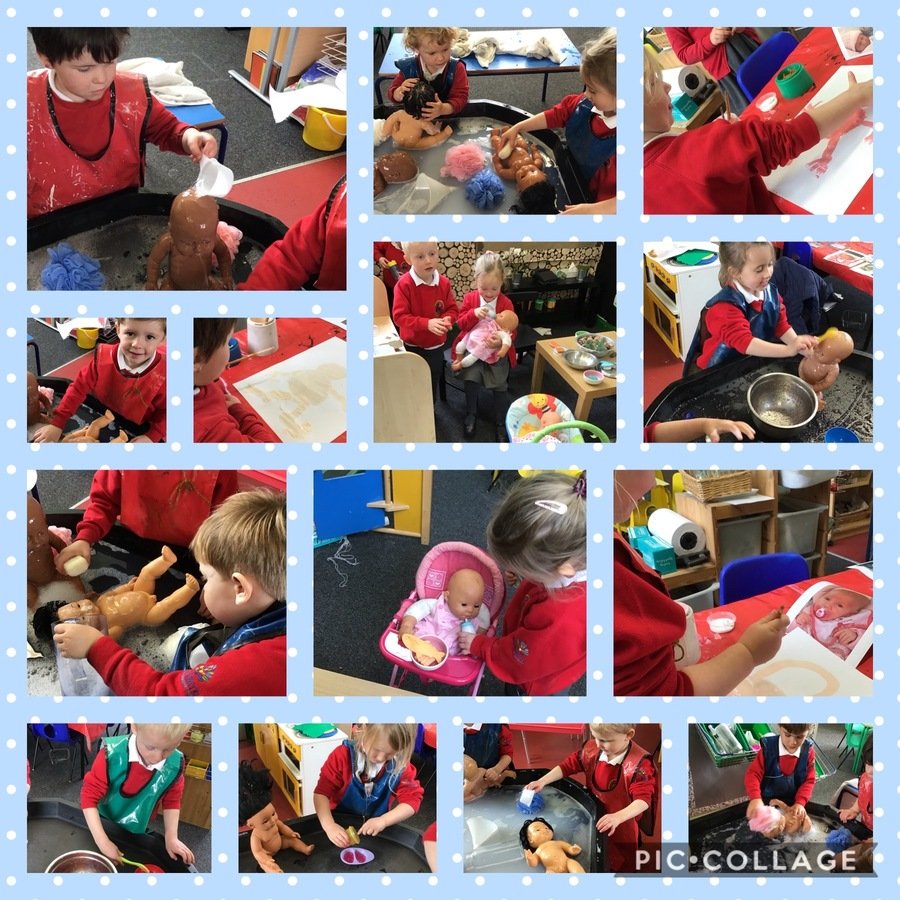 If you are learning from home this week you could try some of these challenges.
Can you think of things that babies need?
Look at a photo of yourself as a baby. How have you changed?
Learn a lullaby - Rock-a-bye-Baby

We follow a scheme called 'Letters and Sounds.'
Click the link for a useful explanation of how the scheme works and for a video showing how to pronounce each sound.
Click this link to go to the Phonics Videos page. There you will find all the videos from previous weeks.
This week we are learning to recognise 4 letters and to know the sounds they represent. This week's letters are;
i n m d
We are also learning to blend letters together to read words. Use the letter cards in the phonics pack to make words for your child to read.
This week's words are
in is it at
To help the children remember the sounds, we tell a story about each sound, learn an action to accompany it and sing a little song.
Our maths is mostly active and practical. We are using the Numberblocks to build up a deep understanding of numbers and number composition.
This week we are watching the episode, Two. This can be found on BBC i player.
Sing the song, Two Fat Gentlemen
Encourage your child to see how many things they can find that come in a pair - shoes, socks, gloves.
Try jumbling up you socks. Can you match them all up again?
Practise writing number two. You could use a wet brush outside, or chalk or paint. Draw a long straight line from top to bottom. Learn the rhyme.
"Half a heart says, 'I love you.' Add a line for number two."
Click here for a number formation video.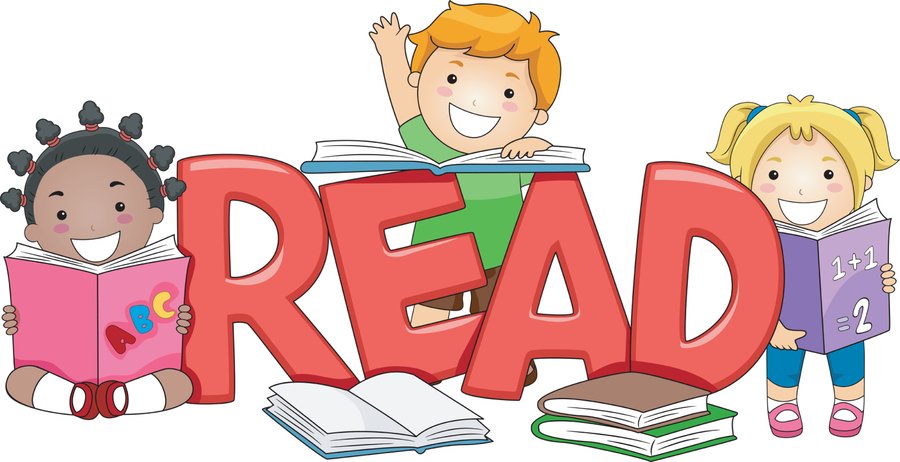 At the moment we are learning to handle books carefully and to turn the pages one at a time.
We are learning to locate the title on the front cover and we are learning the terms author and illustrator.
We are using picture books without words to encourage the children to look carefully at the illustrations.
Can your child talk about the characters? How are they feeling? What might they be saying?
Can your child talk about the events? What has happened so far? What might happen next?
Can your child talk about the setting? Where is the story taking place? What time of day is it?
Listen to Mrs Thorton reading Avocado Baby- a story to enjoy together.
There are lots more stories to enjoy on our bedtime stories page.