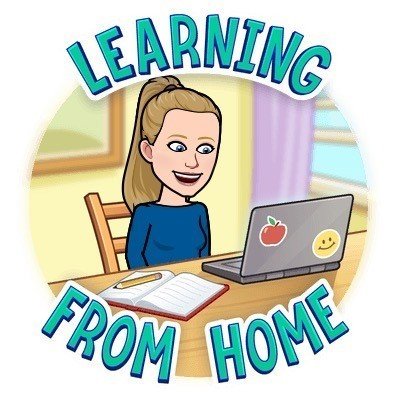 Home Learning: If you are self isolating and therefore learning from home, please find your assignments on Microsoft Teams.
If you are having any trouble with this please contact us at school. We wish you and your family well and hope to see you back in class soon.
Welcome to Class Three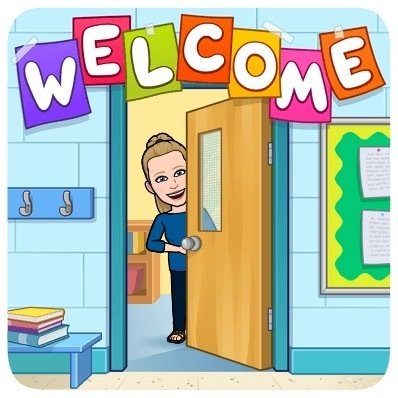 Our Learning Environment:
We have a welcoming and delightful classroom to learn in.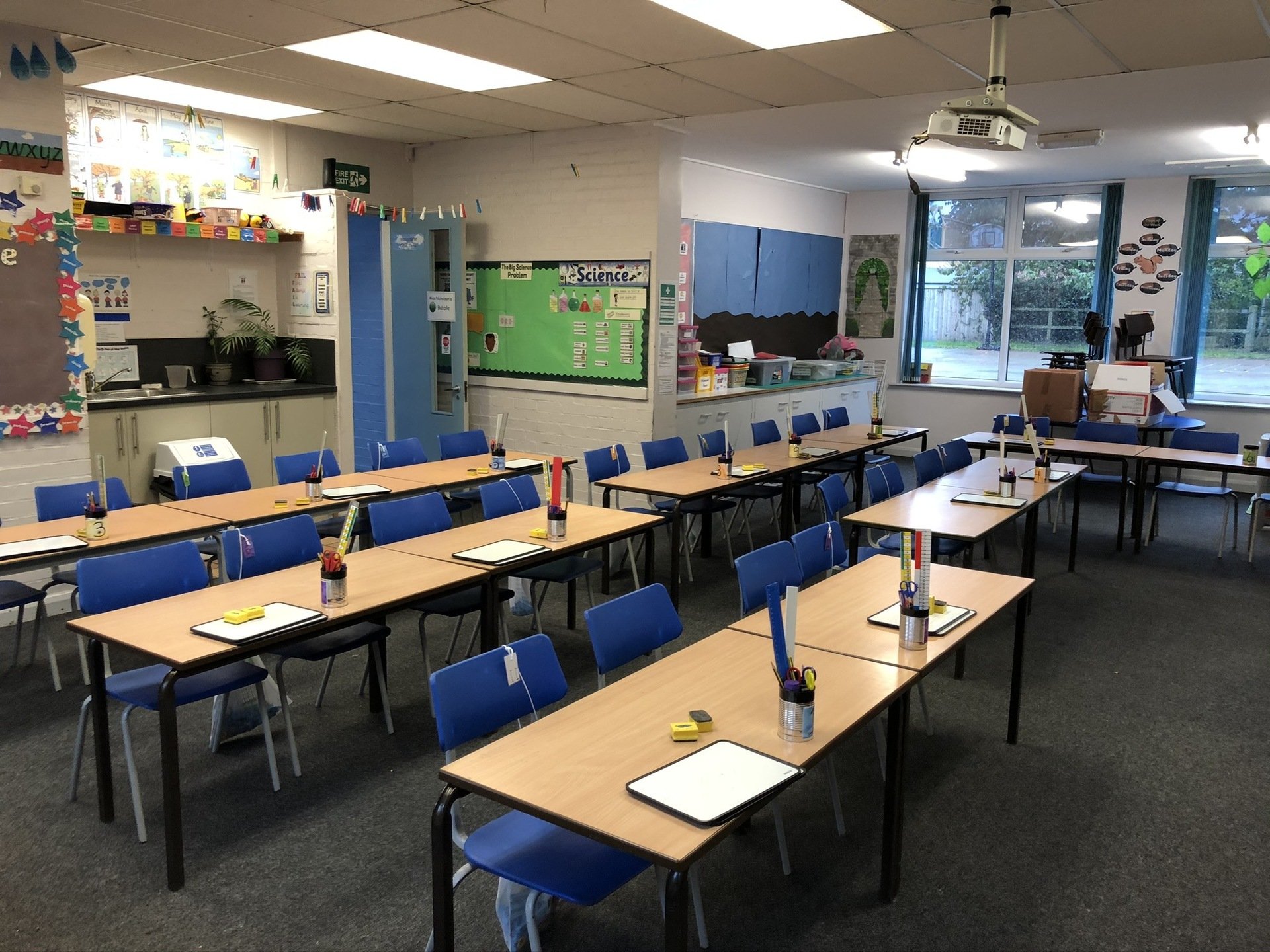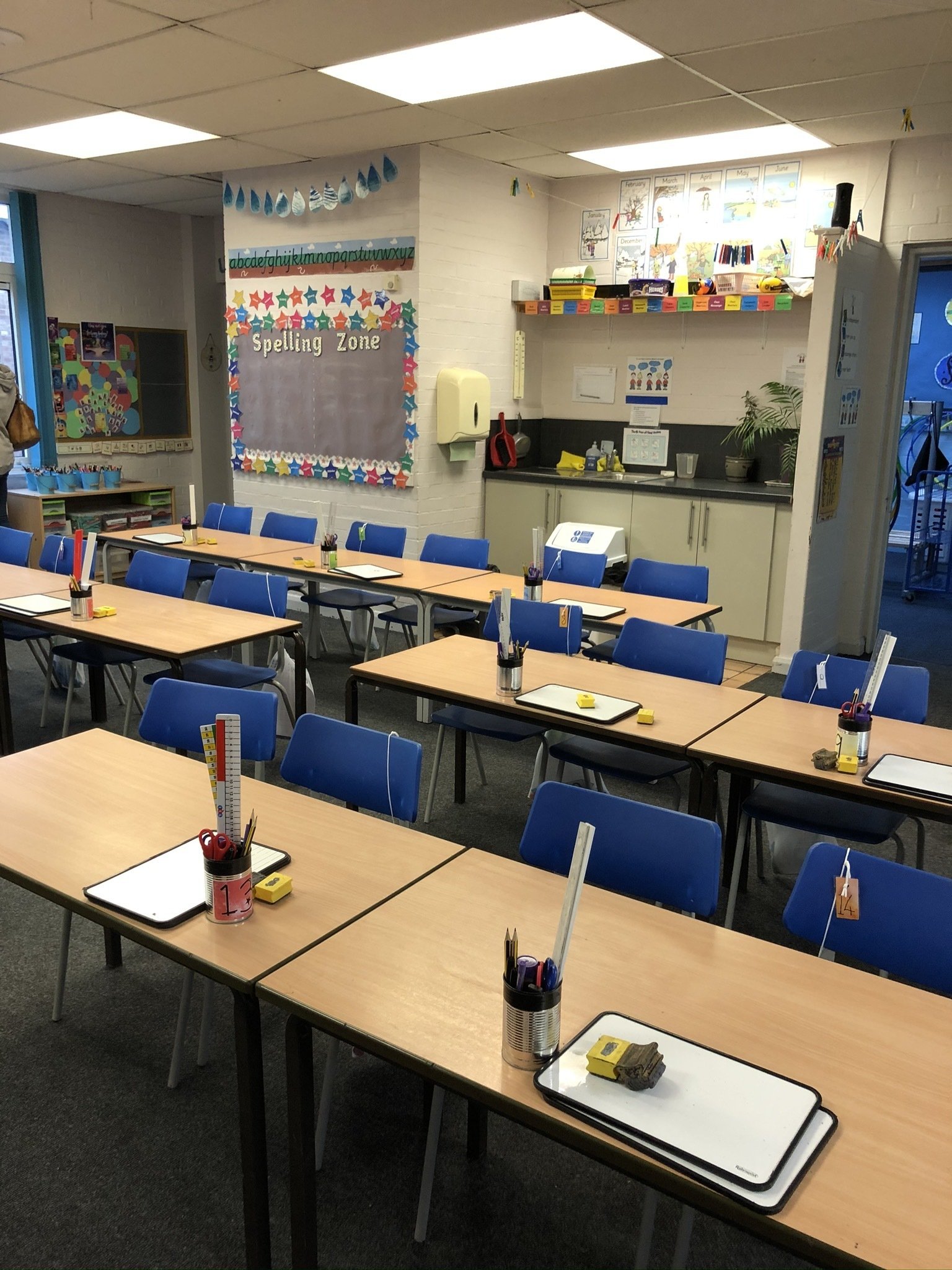 Sometimes we take our learning outside.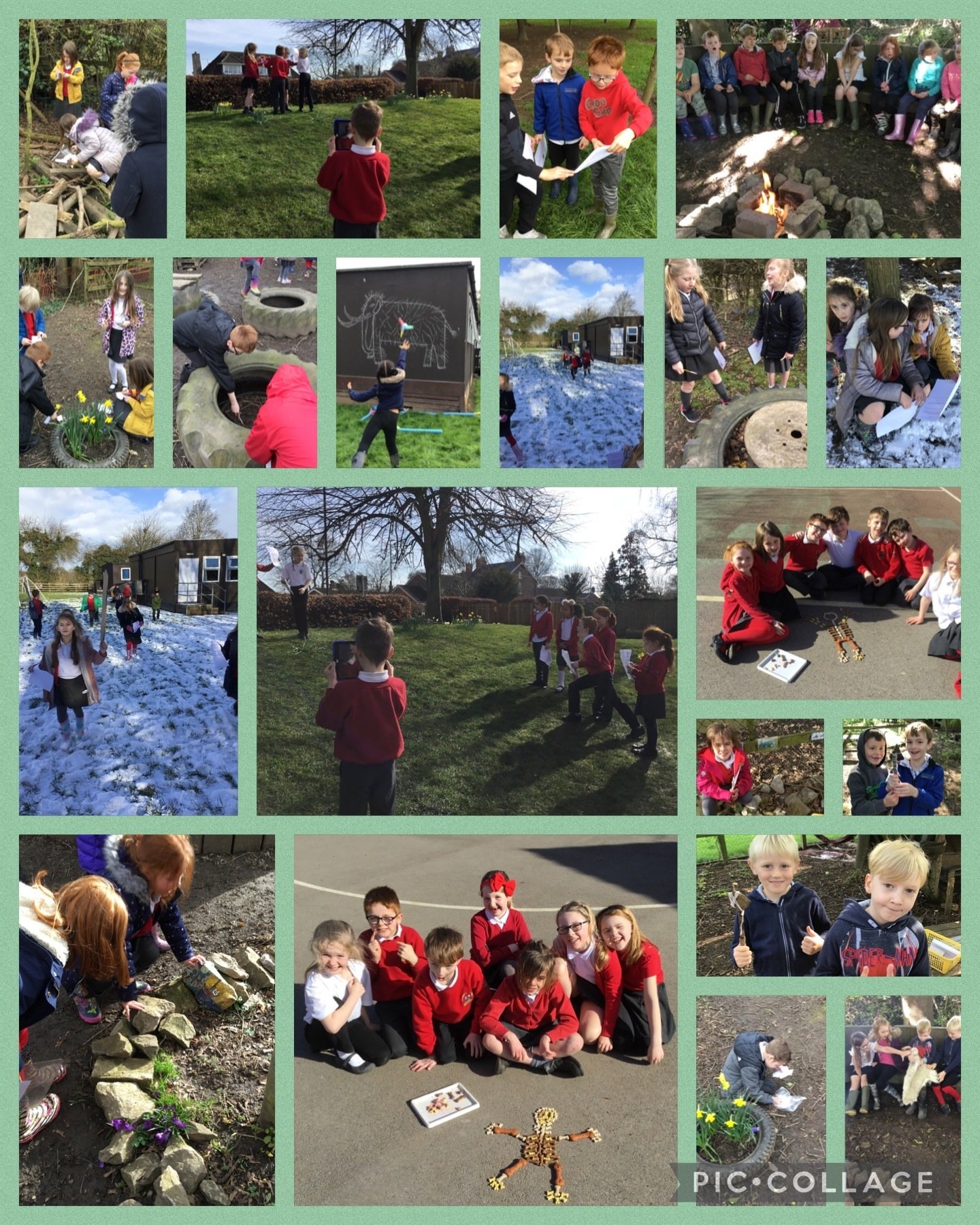 We are also developing the use of our outdoor area.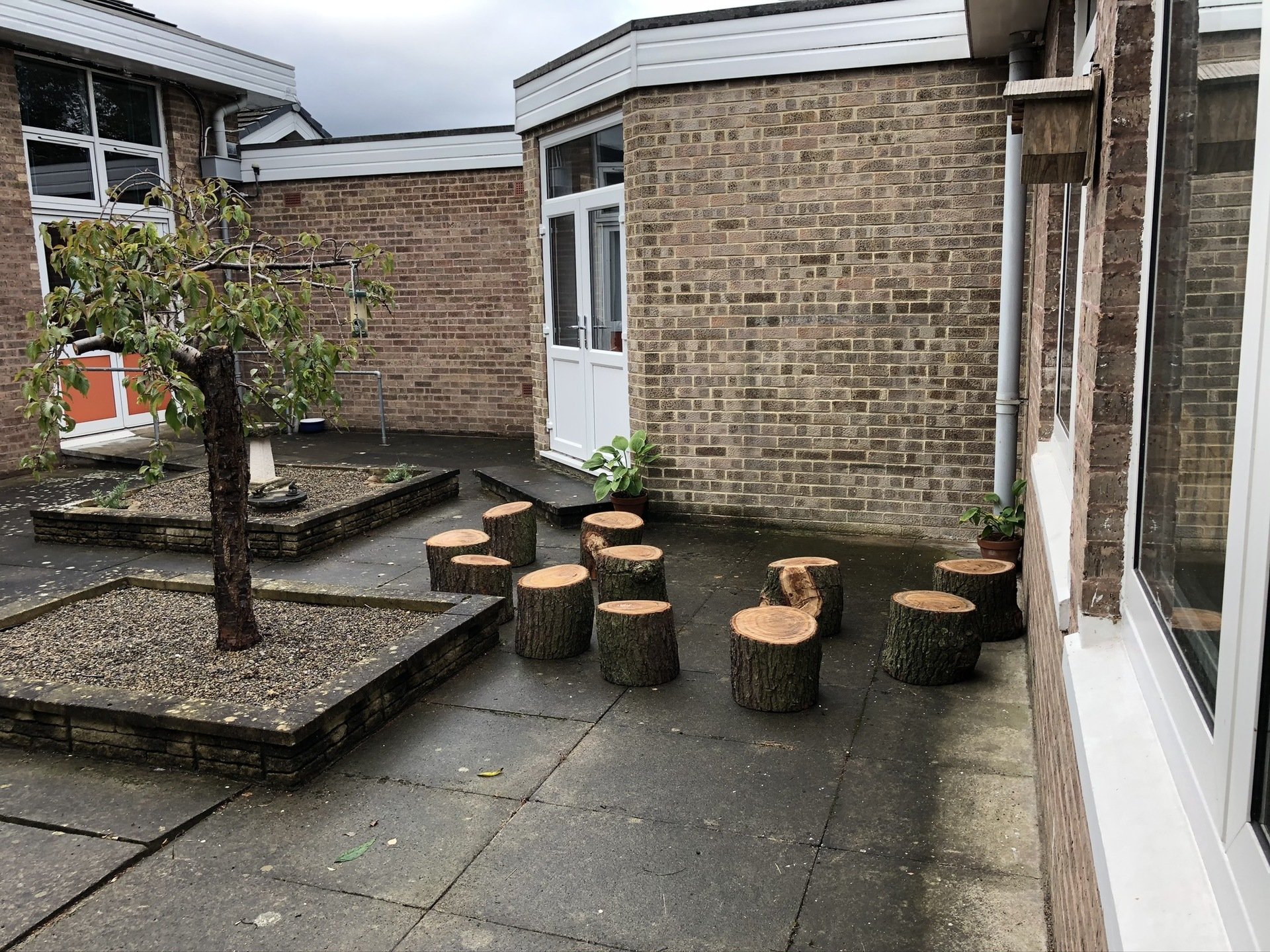 We have used it a lot so far for maths.
Reading in School
We have whole class guided reading every morning. Over the five mornings we have five tasks, these include:
1. Vocabulary Builder (a task where we look for the meanings of words from our class text)
2. Rapid Retriever and Text Detective ( a task where we look at retrieval and inference questions from our class text)
3. Focus Domain Day (a task covering one of the remaining reading domains, either using our class text of a comprehension task)
4. Reading VIPERS or First News (a reading comprehension task, done with an adult, covering all the reading domains)
5. Reading VIPERS or First News (a reading comprehension task, done independently, covering all the reading domains)

Currently our class text is:

We used our class budget to buy six headsets. Here we are enjoying listening to our class text as an audio book.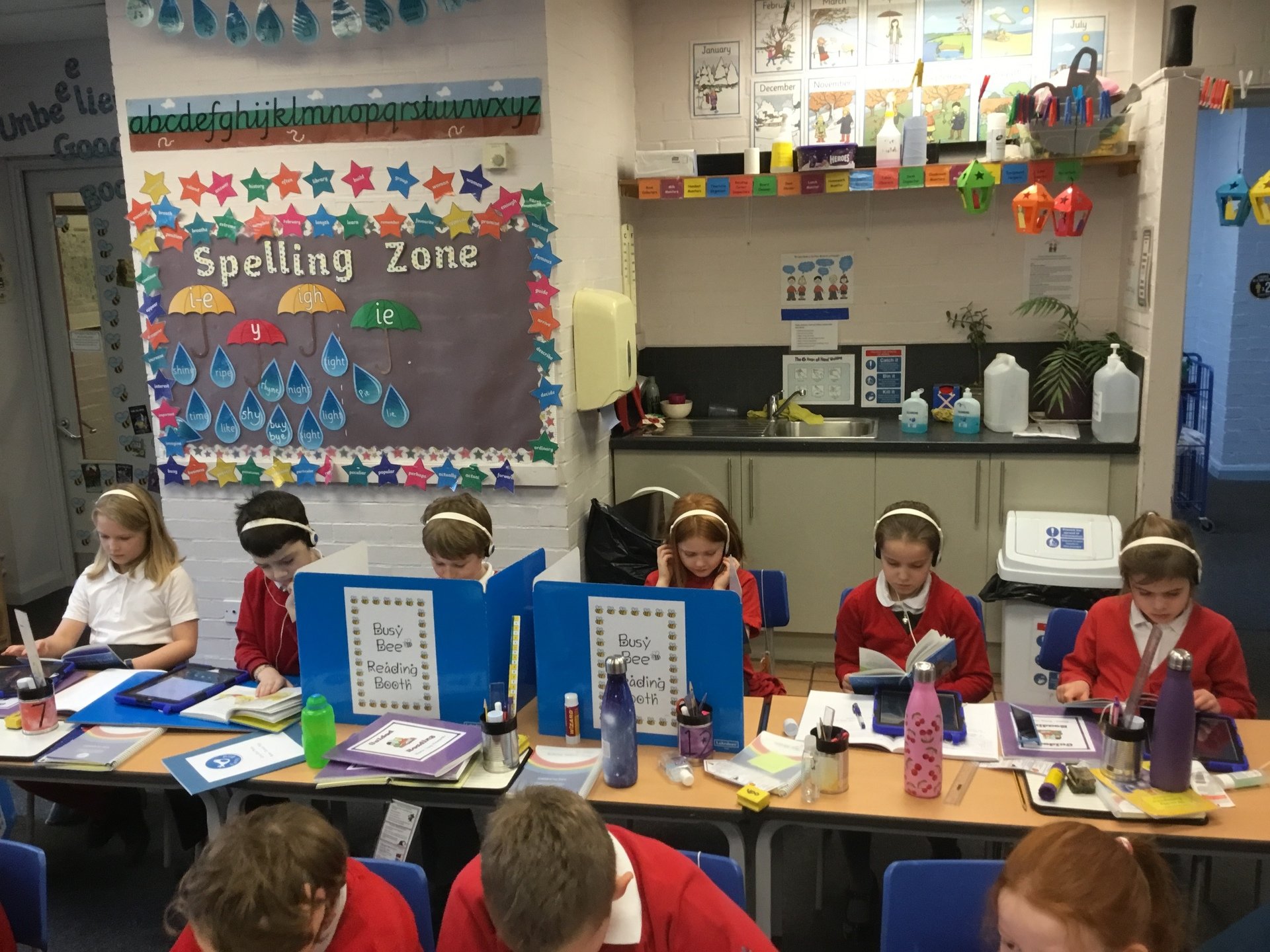 Here is our Busy Bee Reading Garden and Reading Challenge display, we are buzzing about books.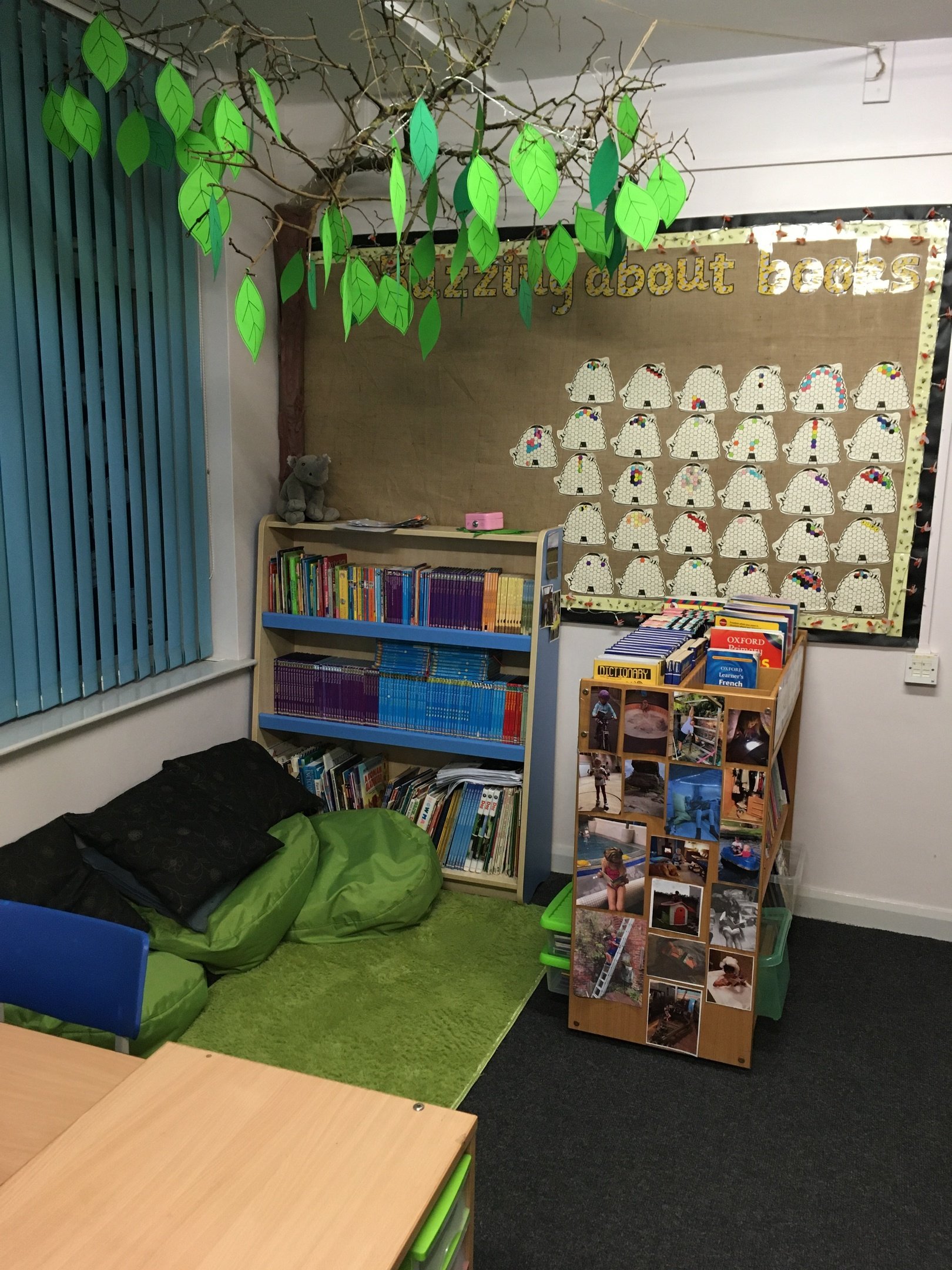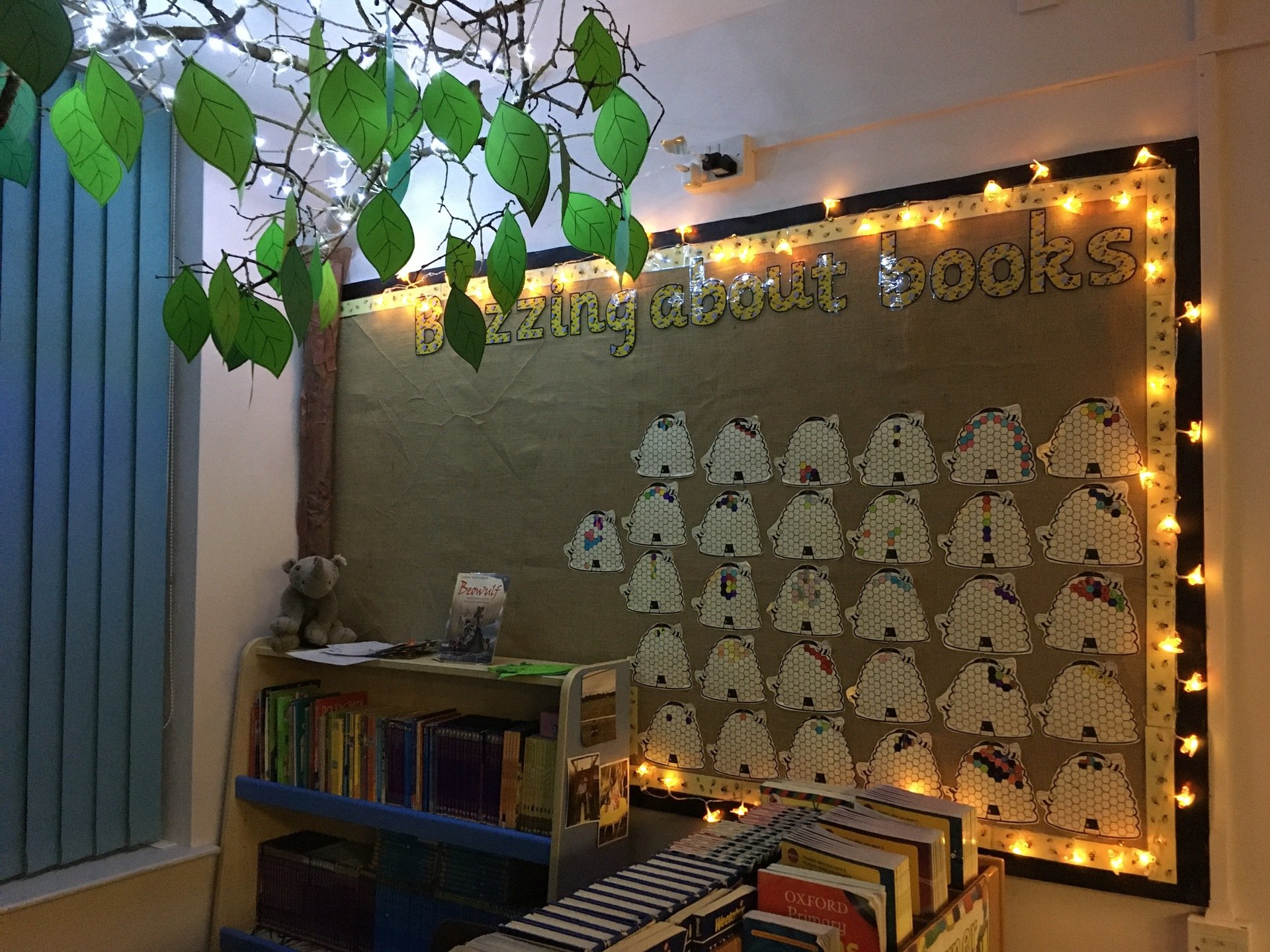 See below for more information about supporting your reading.
We visit the School Library on Thursdays. Please can children make sure they return their library books on or before this day each week.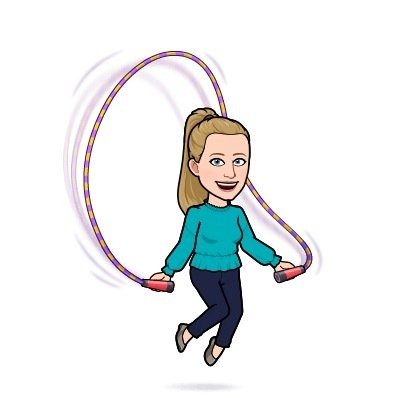 PE in School
The children enjoy a variety of physical activities each week. (Click to enlarge)
PE this term will be on Wednesday and Thursday. Please can children bring their kit ready in a named drawstring bag.
What's happening in Class 3 this term.
Our topic this half term is Invaders and Settlers.
This is a history topic and we will be learning all about Britain during the Anglo Saxon times.
We launched our topic with a trip to Murton Park and lived as Anglo Saxon for the day.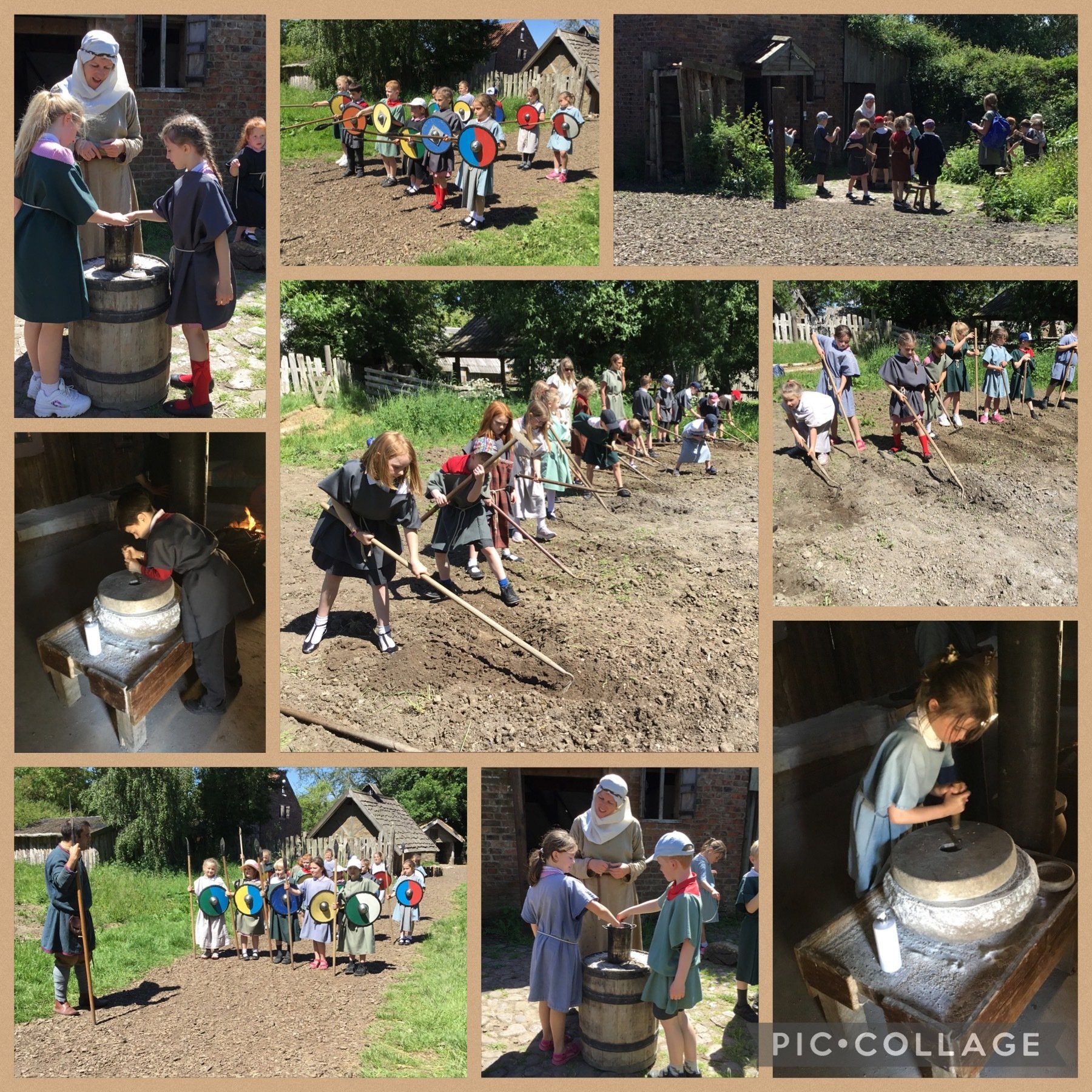 We learnt about the departure of the Romans from Britain and the invasion of the Angles, Saxons and Jutes through drama.
Looking back on our Learning so far in Year Three.
Click the icon to visit our Autumn Term Highlights page.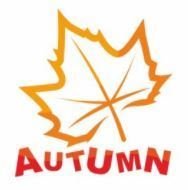 Click the icon to visit our Spring Term Highlights page.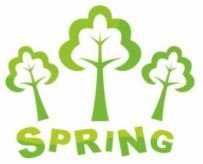 Click the icon to visit our Summer Term Highlights page.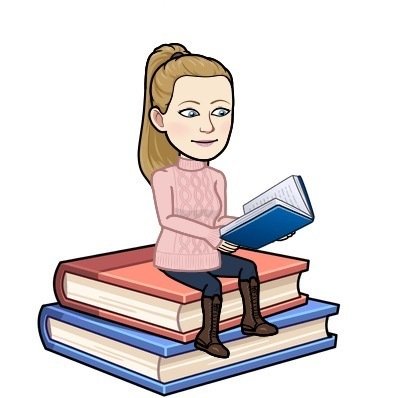 Supporting your Reading
Our Reading Challenge:
Every time you read at home, either a book from home or from school, make a note for how long you read for and ask an adult to sign this in your planner.
It is really important you note down how long you read for because on Fridays we add the minutes up and for every 15 minutes you read you can fill in one honeycomb of your reading beehive on our class reading display.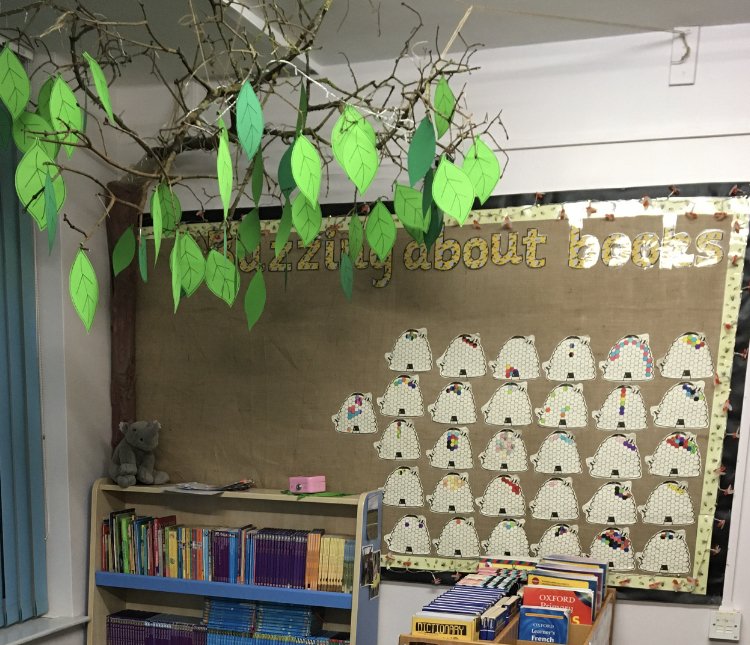 A full honey comb leads to a bronze, silver or gold prize. So get reading!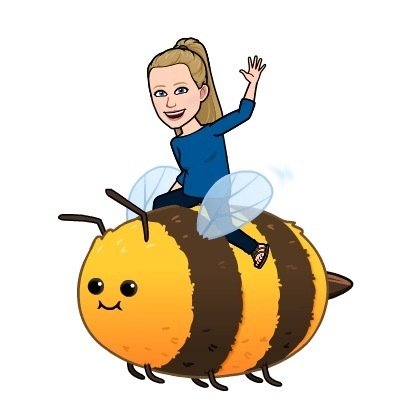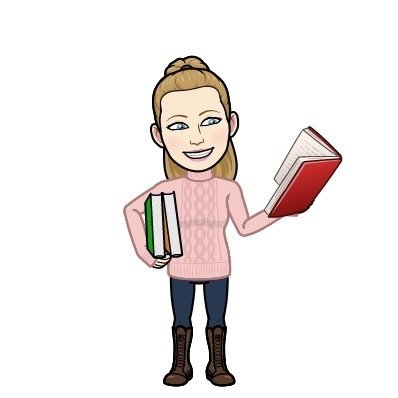 Changing your reading books:
You can change your reading book every morning.
Place the book you have finished in the green box before choosing your next book from the boxes on the window sill.
If you are unable to change your book at school and need something to read use Oxford Owl.
Log in to the website by clicking the icon
and using the pink class login box and the username and password which is in children's planner.
Free Reading Challenge: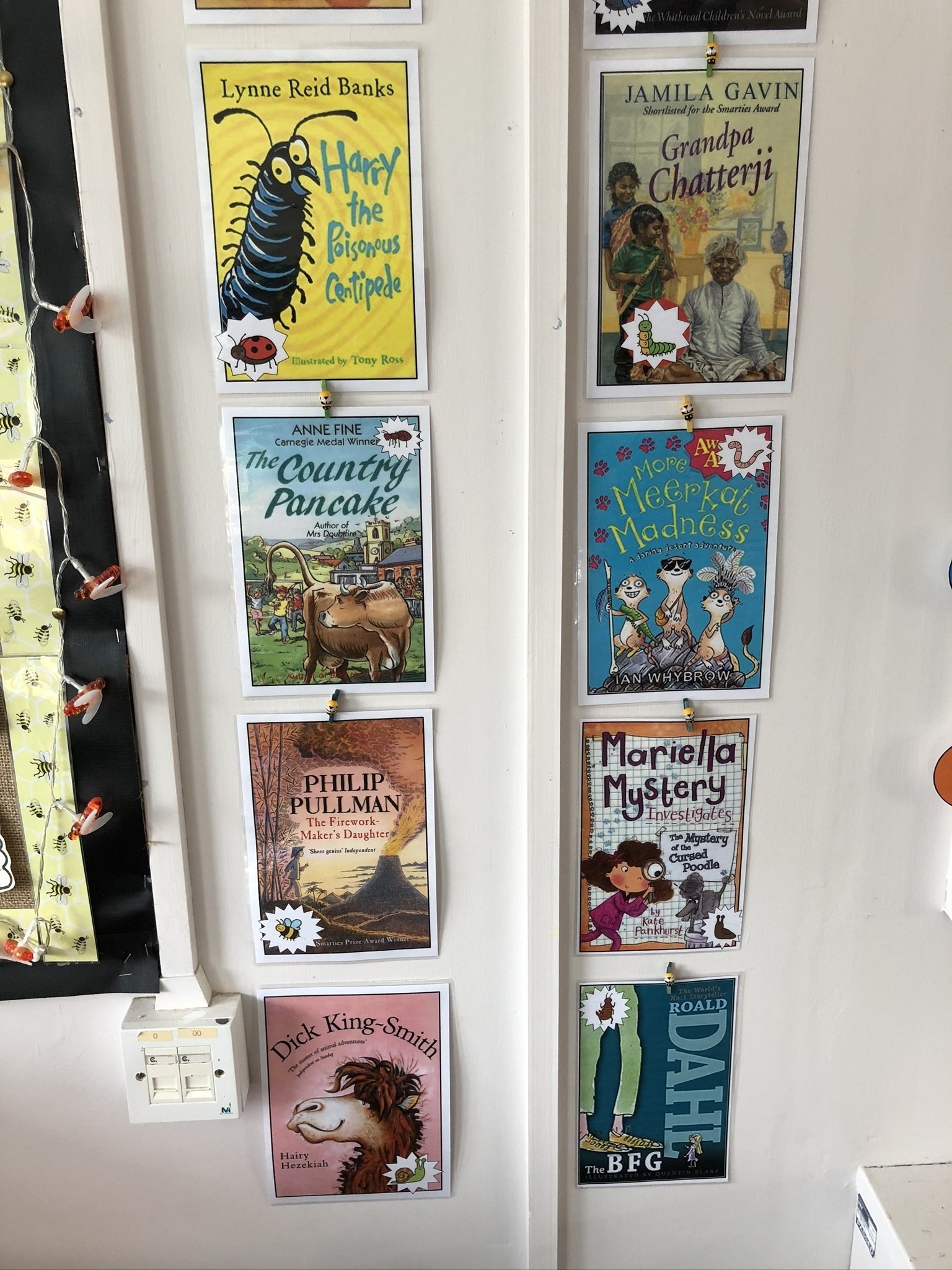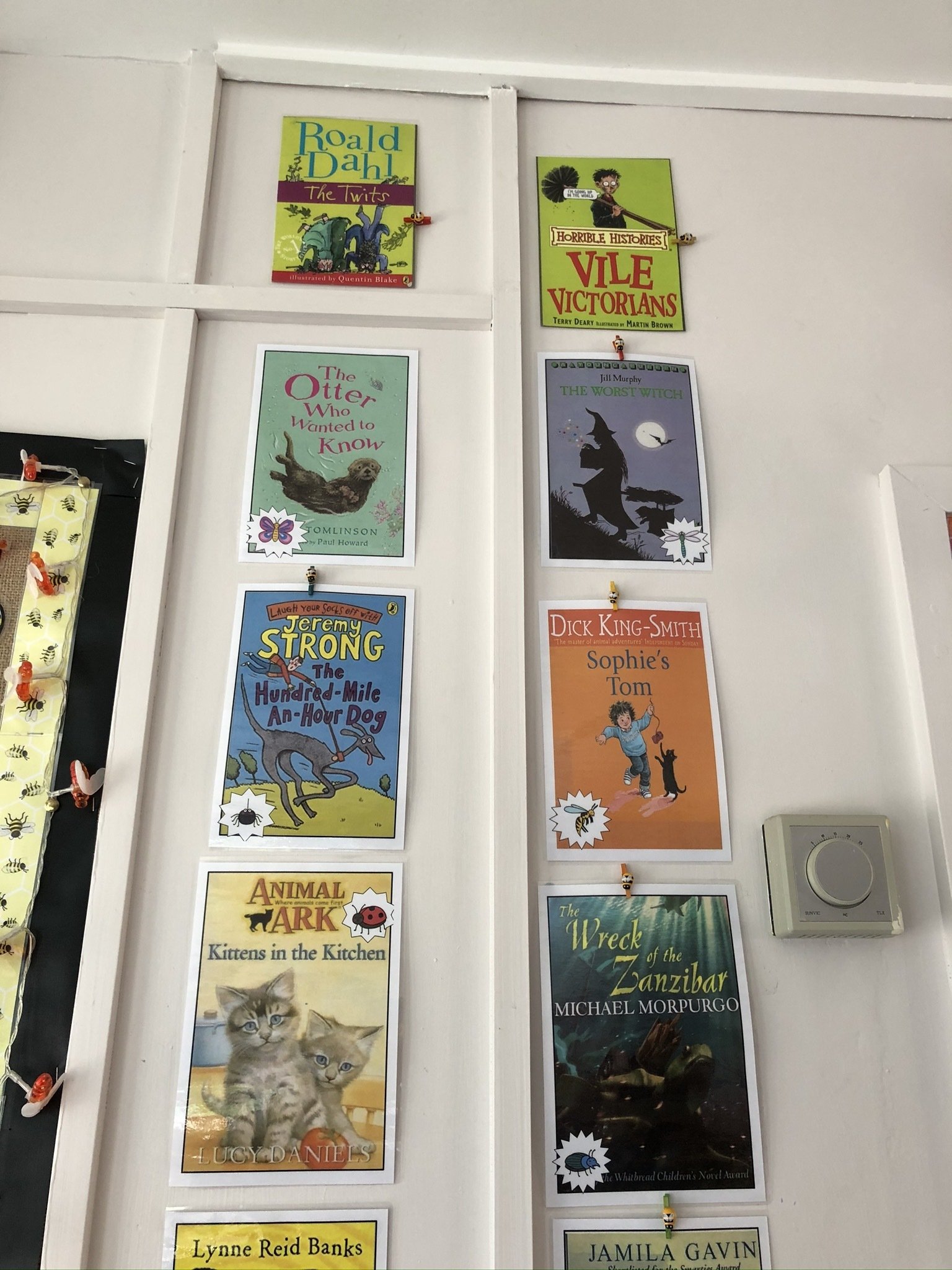 Can you catch all the book bugs?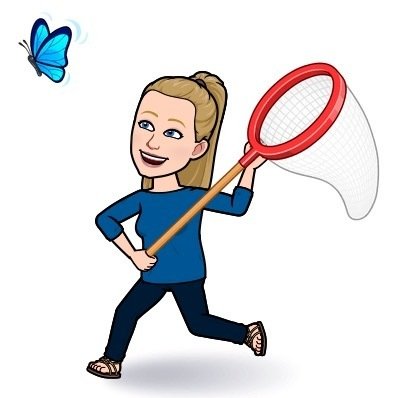 Once you become a free reader you will aim to collect all the Reading Bug Challenge books.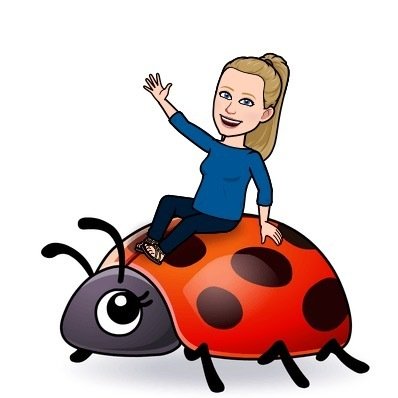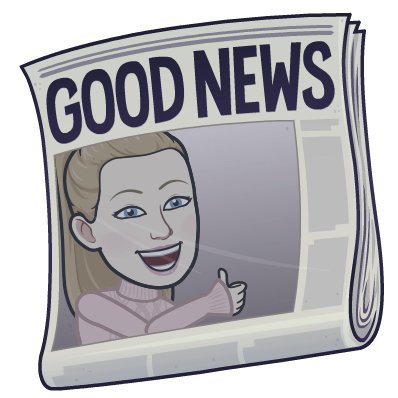 First News Articles: For reading comprehension practise, feel free to use the First News articles and questions at home. Click here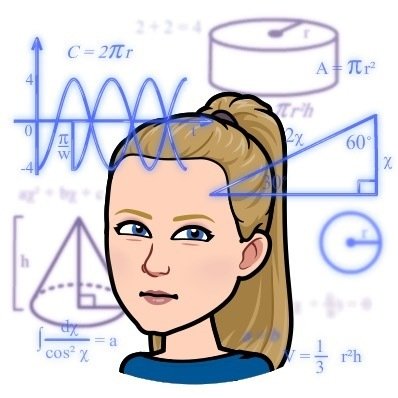 Supporting your Maths
Our Maths learning in this half term will include equivalent fractions and finding fractions of amounts, developing time telling skills, using the inverse operation to check our calculations as well as working on our problem solving and reasoning skills.
On Fridays, during mental maths lessons, children do a 'Big Maths Beat That Learn Its' test. This has been set as a homework task on a Friday for children to complete and practise in order to beat their previous score in the following week's test.
Please can the hard work to complete and practise these continue at home alongside practising times tables and division facts.
Keep practising time telling with: Maths frame games Click here
Keep practising times tables with: Beat-the-Clock-Times-Tables-Grid. Printable Click here
Keep practising times tables with Ultimate-Times-Table-Challenge Printable Click here (answers included.)

Keep practising your key number facts with: Daily 10 Click here and hit the button Click here
You now all have your own account on MyMaths and can complete tasks when at home.
Click the icon and log in at the top of the screen using your school username and password.

On the next screen enter your personal username and password in the My Portal box.
School username: carltonmin School password: factor206

Click the icon to log on to Times Table Rock Stars and keep practising your times tables.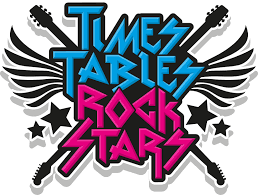 Log in to the website using the username and password in children's planner.
Be careful to select our school as it is easy to select 'Carlton' school accidentally.
Below are the challenges we have been using to develop our time telling skills.
Please feel free to use them to help you keep practising.
| Name | |
| --- | --- |
| Chilis am pm and digital.docx | Download |
| Chilis time telling to nearest 5 mins past.docx | Download |
| Chilis time telling to nearest 5 mins to.docx | Download |
| Chilis time telling to nearest min past.docx | Download |
| Chilis time telling to nearest min to.docx | Download |
| Chillis comparing duration.docx | Download |
| Chillis converting times between digital and analogue.docx | Download |
| Chillis digital and am and pm.docx | Download |
| Chillis finding duration.docx | Download |
Showing 1-9 of 9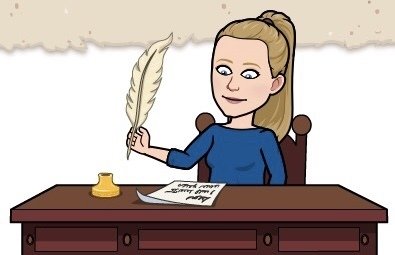 Supporting your Handwriting

Sheets to practise on available below:
Practise sheet 1: Click here
Practise sheet 2: Click here
Practise sheet 3: Click here
Practise sheet 4: Click here
Practise sheet 5: Click here
Extra Handwriting Slides: Click here
Additional resources:
Practise your typing skills with Dance Mat Typing Click here